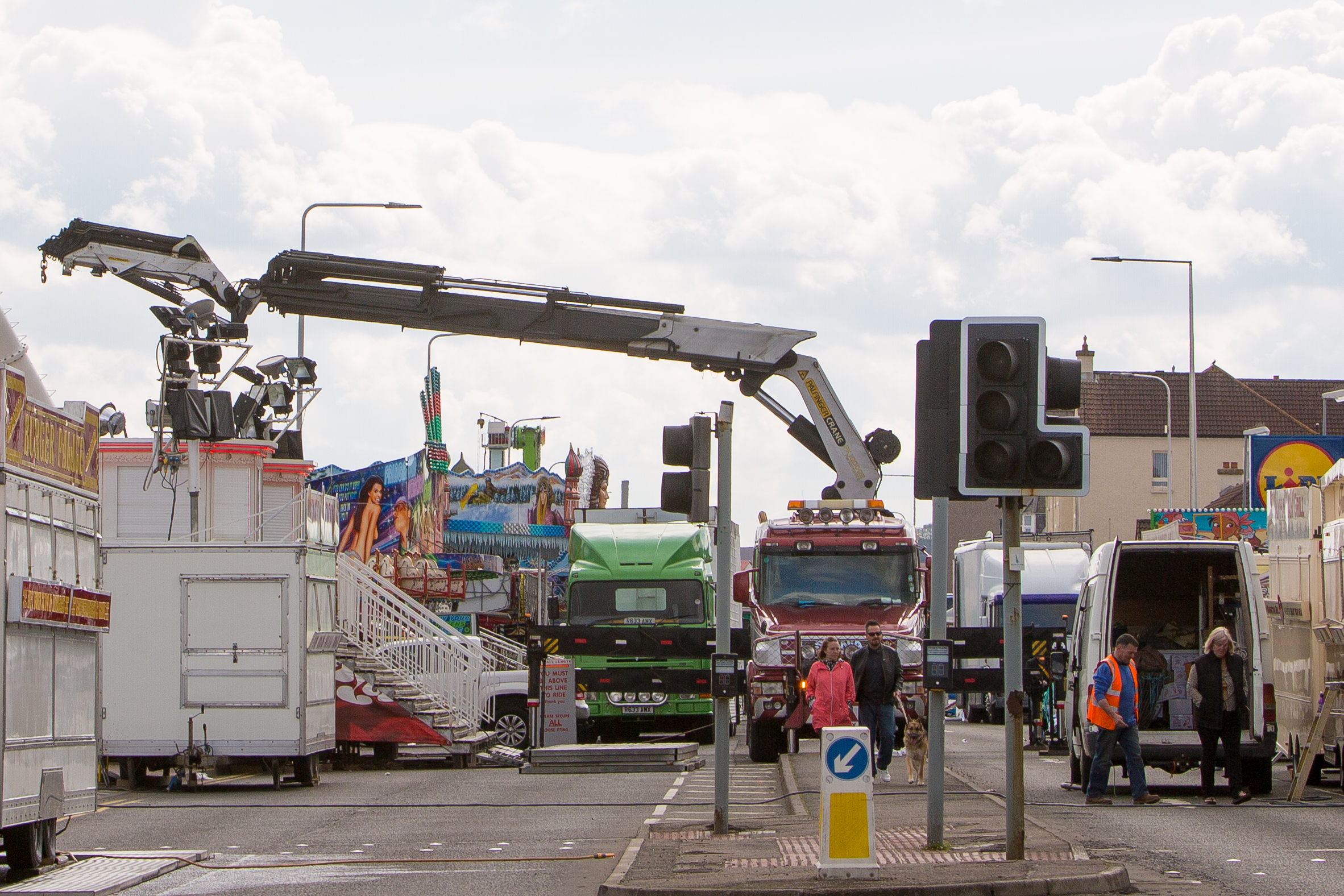 All the fun of the fair will return to Kirkcaldy on Wednesday as the iconic Links Market opens up for another year.
Thrillseekers are expected to turn out in their thousands for what remains Europe's longest street fair, with around a mile of rides and attractions stretching out along the town's Esplanade.
While issues regarding security at this year's event have been highlighted, Billy Hammond, chair of the Scottish Showmen's Guild, said that while precautions had been taken, the focus for the event remained firmly on fun.
"We're all very excited about the Links Market," he said.
"It's great to be back.
"It's still the longest street fair in Europe and we've got lots of new rides coming this year.
"The showmen are always excited about the Links Market and coming back to Kirkcaldy.
"It is the highlight of our year."
Following high-profile terror attacks throughout Europe in recent months, there has been considerable scrutiny of security arrangements at the high-profile carnival.
While police insist that there is no stated threat against the event, efforts have been taken to protect against the possibility of a vehicle being used as a weapon, with showmen's vehicles being lined up as barricades.
Mr Hammond added: "We've been working with both Fife Council and the police to make sure that the event is as safe as possible.
"But as far as we know there is not a risk to the Links Market."
Road closures for this year's event were initiated on Saturday, with the Esplanade now closed to all traffic from its junction at Charlotte Street at the north end, to the entrance of Morrisons in the south until 4pm on Wednesday April 26.
The market will open at 2pm on Wednesday, before opening an hour earlier for the remainder of its stay.
Shows close at 10.30pm on Wednesday and Thursday, 11pm on Friday and Saturday, 9pm on Sunday and 10pm on Monday.
As many as 300,000 people are expected to visit the market throughout the six-day event.