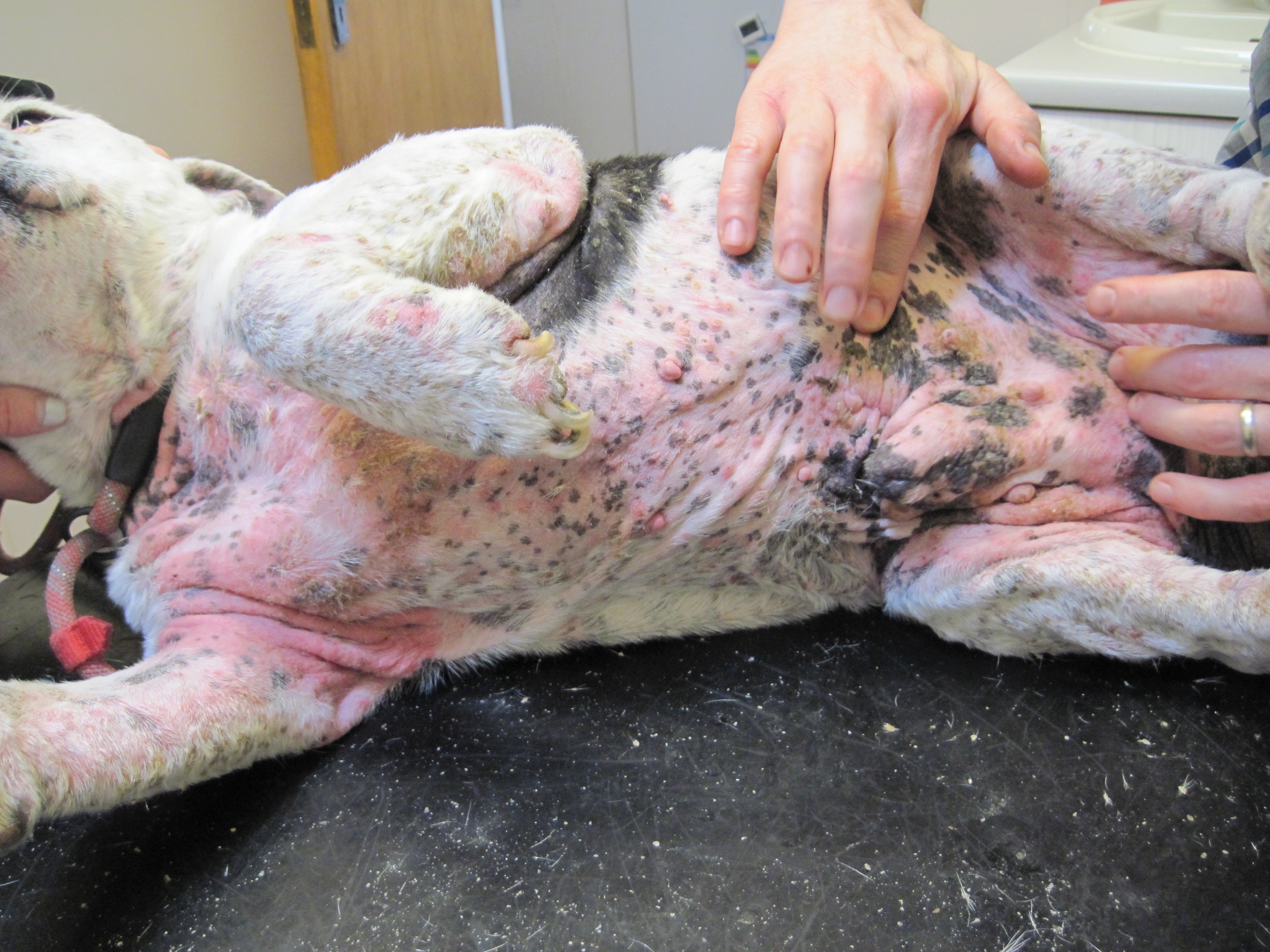 A dog owner who admitted neglecting his pet has been disqualified from keeping any animal for five years.
Gordon Davey, 30, of Sherbrooke Road, Rosyth, admitted that between June 1 and August 31 last year at his then home in Islay Road, Dunfermline, being a person responsible for a dog, he caused it unnecessary suffering by failing to provide adequate care and attention for the animal which was suffering from skin infections, ear infections and over-grown nails.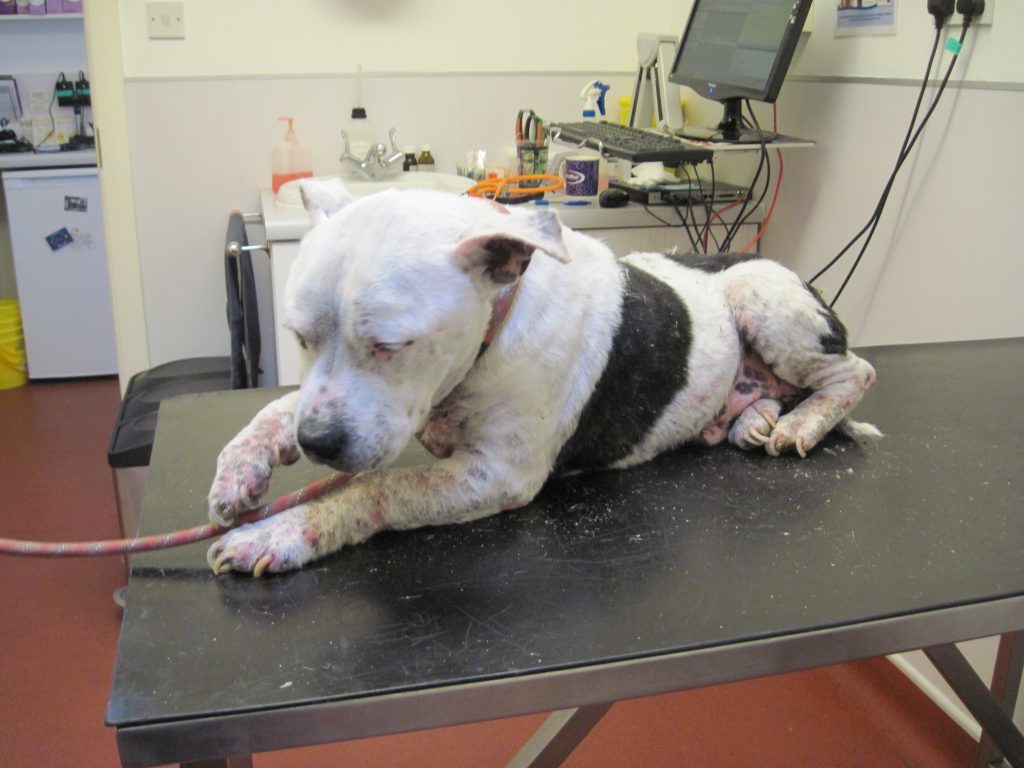 Depute fiscal Azrah Yousaf said: "The dog involved is called Ozzy. It's a 13-year-old Staffordshire Bull terrier type dog."
She said animal welfare officers attended the accused's address regarding reports of dog neglect. The dog was found to have scabs and his underside was bald due to a skin condition.
The dog was reluctant to stand up even with the encouragement of treats because of the condition of its paws.
The animal was taken to a vet where it was examined and it was felt the suffering had been unnecessary. However, the prognosis for recovery was good, the depute added.
When questioned about the dog, Davey said he tried using baby oil on its skin condition.
Solicitor James Moncrieff said at the time of the incident Davey had been living with his partner and their seven children.
"He was unable to work after injuring his hand and was not earning money," he said.
"He had no funds to take it to the vet. He had the dog since it was a pup and is very remorseful for how far things got. He took his eye off the ball."
Sheriff Craig McSherry imposed 180 hours of unpaid work and banned Davey from keeping any animal for five years.
Scottish SPCA Inspector Nicola Liddell said: "Upon entering the property, it was immediately apparent that Ozzy – a black and white Staffordshire bull terrier – was in a very poor neglected state.
"He was suffering from a chronic skin condition affecting his body, limbs, and face.
"His coat and skin was covered in scabs resulting in hair loss to his paws and underside, with weeping pustules and scabs on the exposed skin.
"Both ears had internal scabs and thick discharge around his ear canals.
"Ozzy's claws were grossly overgrown, curving round towards his pads and he was very reluctant to stand even with encouragement and treats.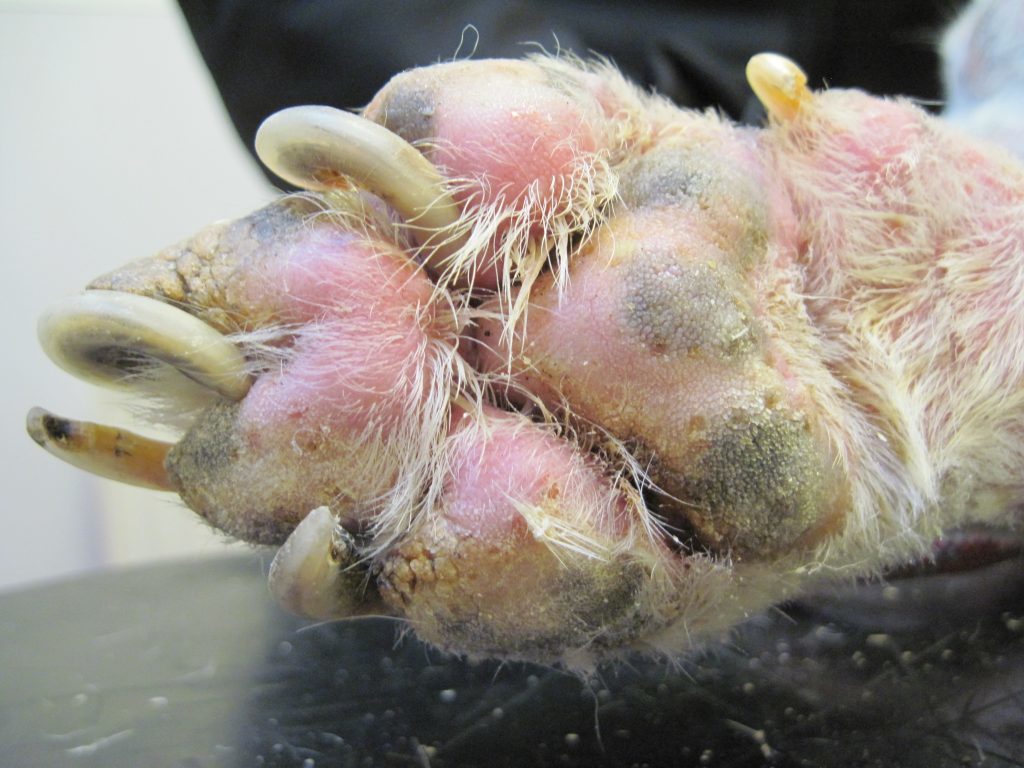 "Further veterinary examination confirmed that Ozzy had been suffering for a consdierable length of time, with it estimated that the claw growth would have taken at least nine months.
"We are delighted that Paton has been dealt with by the courts and hope he will give serious consideration to his ability to care for animals in the future."