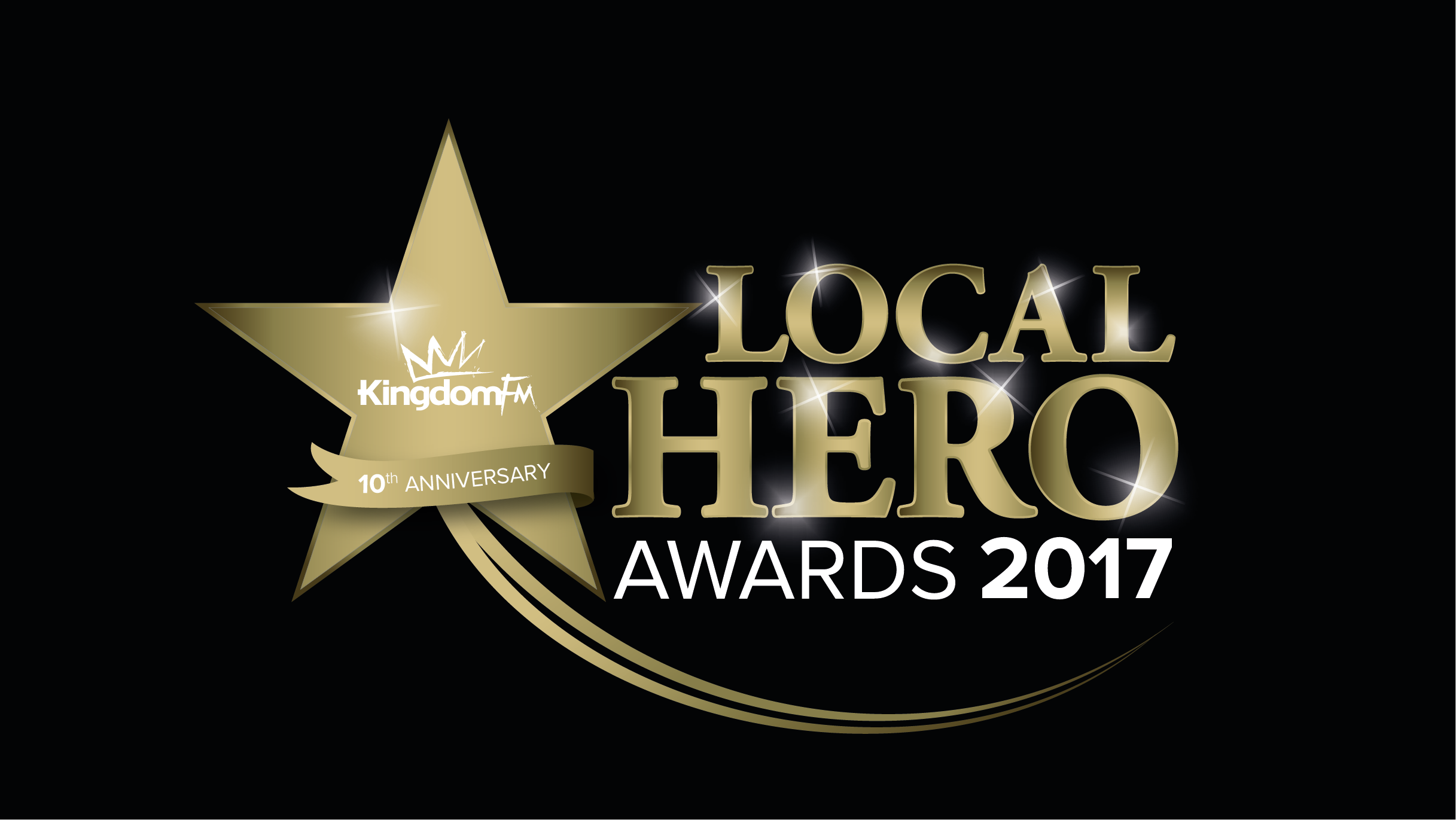 Time is fast running out for Fifers wanting to nominate worthy candidates for this year's Kingdom FM Local Hero Awards.
Now in its 10th year, Kingdom FM's Local Hero Awards remain one of the most prestigious award ceremonies in Fife — having hosted over 3,500 guests including hundreds of nominees and more than 150 award winners over the last decade.
But with nominations for the 2017 extravaganza closing at midnight this Sunday, the window of opportunity to be involved in this year's event is narrowing with every passing minute.
This year's ceremony will be held at the Rothes Halls in Glenrothes on Friday August 25, and there will be 13 categories recognising individuals, groups, schools, new businesses and community initiatives.
An exciting development for this year is the introduction of a new category searching for Fife's homegrown talent — an individual or group who may get the chance to perform on the awards night itself.
Entrants could be a solo performer or in a band; a stand-up comedian; a magician; or even work with a dancing dog. As long as you're a Fifer you are eligible.
Blair Crofts, Kingdom FM's managing director, said: "It's testament to the amazing people of Fife that the Kingdom FM Local Hero Awards is now in its 10th year.
"I'm always hugely impressed by the quality of the nominations and I'm proud that Kingdom FM is able to celebrate the hard work and dedication of Fifers."
Kingdom FM's 10th annual Local Hero Awards are supported by Paint Tec Accident Repair Centre, Gym Sixty-four, Pentland Landrover Cupar, G.I.A. Business Properties Limited, Forth Ports, The Courier and Owen Buchanan Builders and Skips.
Kingdom FM's station manager, Darren Stenhouse, urged people not to miss out before the nominations deadline.
http://bit.ly/courierLHvideoApr17
"Every year I'm amazed and humbled by the nominations we receive for our Local Hero Awards," he said.
"To be part of this annual event, now in its 10th year, is a real honour.
"I'd encourage anyone who is thinking of nominating to do it now.
"Tell us about the local hero in your life.
"You never know, they could be joining us at our award ceremony on August 25."
The award categories and sponsors are as follows: Child of Achievement (Skene Group); Provost Award (Fife Council); Sports Person of the Year (Lowes Logistics Limited); Fundraiser of the Year (Ceramic Tile Warehouse); Mary Leishman Award (Mary Leishman Foundation); Best School (AH Fireplace Installations); New Business Start-up (Business Gateway Fife); Carer of the Year (Abbotsford Care Group); Volunteer of the Year (Cadham Pharmacy); Best Community (Diageo); Green Initiative (St Andrews University) and Best Neighbour (Delmor Independent Estate Agents).
The new Homegrown Talent award is also being sponsored by Fife College.
All the information is available via www.kingdomfm.co.uk/life-in-fife/local-hero-awards-2017.