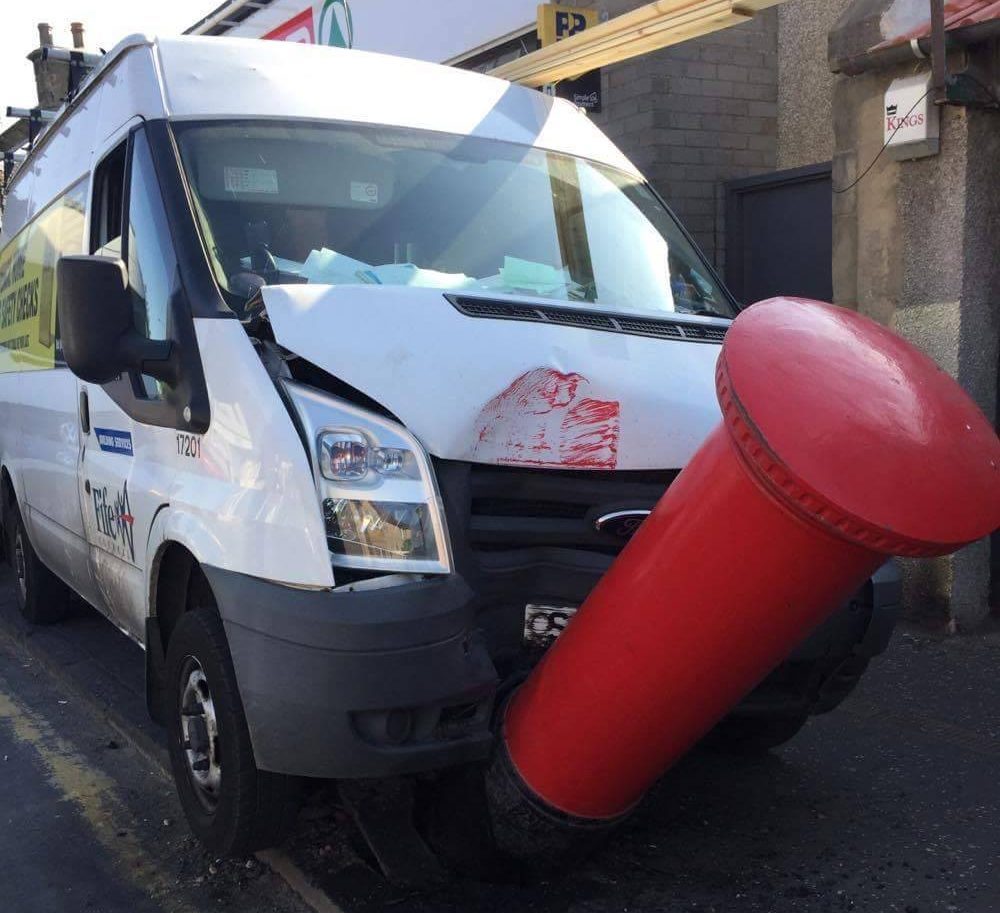 A driver took ill at the wheel and ran over a Fife postbox.
The incident happened on Thursday afternoon in Thornton Main Street.
A van ended up uprooting the postbox which sits outside the Post Office.
However, thankfully no one was injured.
While the postbox is being repaired, customers can use other local services.
Royal Mail spokesperson Morag Turnbull said: "The postbox outside Thornton Post Office is currently out of service after being hit by a van.
"We will be repairing the box as soon as possible.
"In the meantime, customers can post their mail in nearby postboxes or at Thornton Post Office."
The nearest postbox is around 400 yards down the road at the Old Southend Crown Hotel.