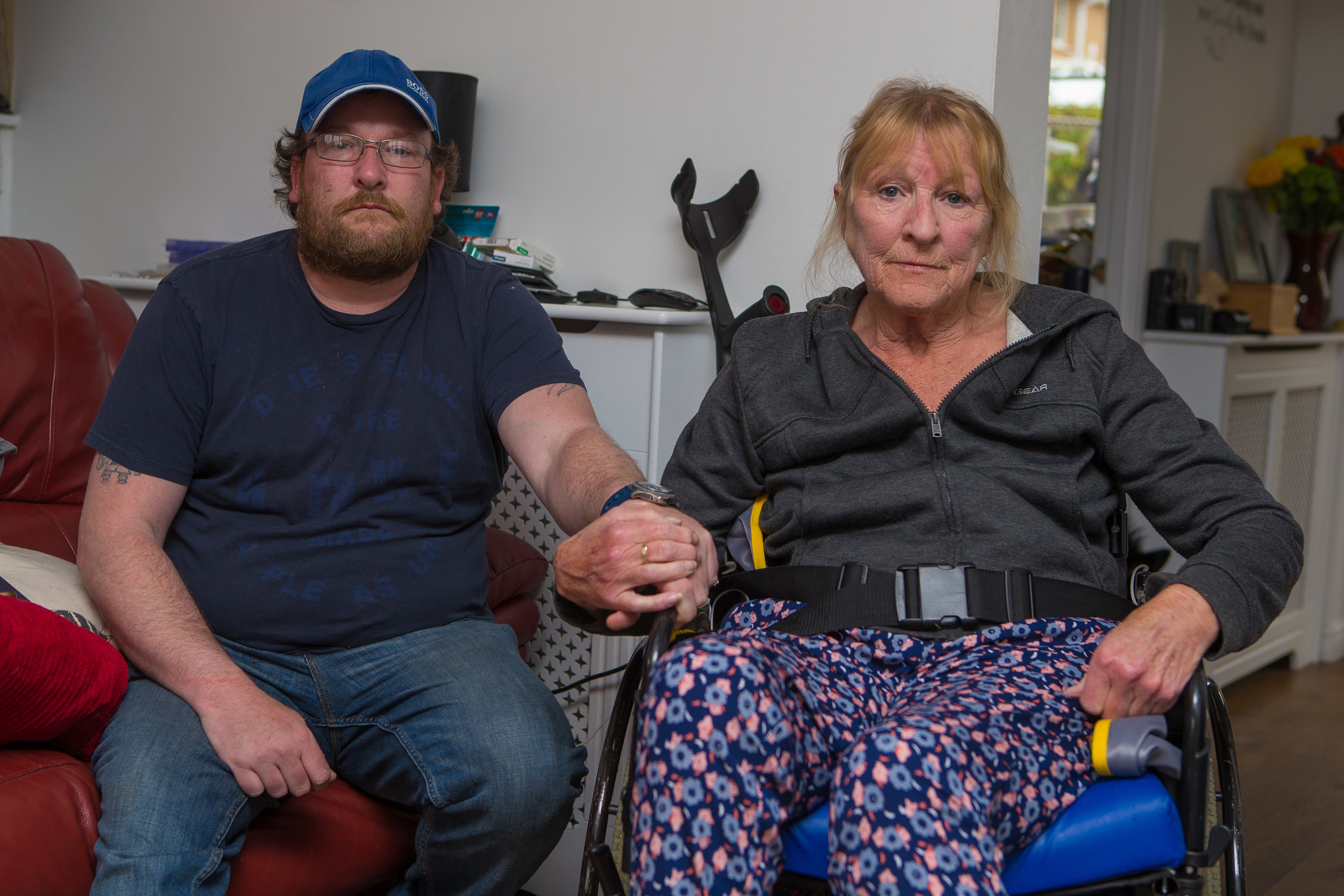 A terminally ill Fife woman's family has been left "disgusted" at care package delays which prevented her from coming home sooner.
Six weeks ago Margaret Mitchell was given the devastating news she has terminal cancer and was given only months to live.
A tumour has left her paralysed from the waist down, robbing her of any independence she may have had, and in need of care.
Heartbroken son Alan said precious time she should have been at his Glenrothes home, "making happy memories" in her last few weeks has been spoiled by worry while Fife Council put a  home care package in place.
What makes the family all the more upset is that until her retiral last year, Margaret, 65, worked as a carer for the council for more than two decades.
Margaret initially received treatment at the Western General before being moved to the Victoria Hospital, with Alan saying once the prognosis was made they asked for a care package "from day one" as it was a priority to care for her at home.
But that package, with two carers visiting four times a day, provided a "stumbling block" to getting his mum back home as quickly as possible.
It is now being provided jointly by Fife Council staff, a charity and a private agency.
The situation  is, claimed Alan, down to staff shortages and lack of funding.
"I know budgets are tight, but the thing is you have to draw a line somewhere.
"For me when you cannot help someone diagnosed with a terminal illness I think it is disgusting."
"I feel we have had weeks of bureaucracy to get her home.
"I know it is not a case of snapping fingers and it happens but for me it is quite simple – certain things have to be done and prioritised."
For Margaret herself, she feels let down.
She has pledged to face life without "doom and gloom" and admits the only time she has wanted to cry about her plight was when Alan had to help her with personal care.
Service manager Alan Adamson said: "Mrs Mitchell returned home on May 11 but I'd like to apologise to her and her family for the initial delay in getting a package in place for her return home.
"Unfortunately, in this case, there was a delay of seven days.
"The case was referred to the commissioning team on May 4 and we immediately set about looking for a care package with all our service providers.
"Unfortunately this took longer than we would have wished."