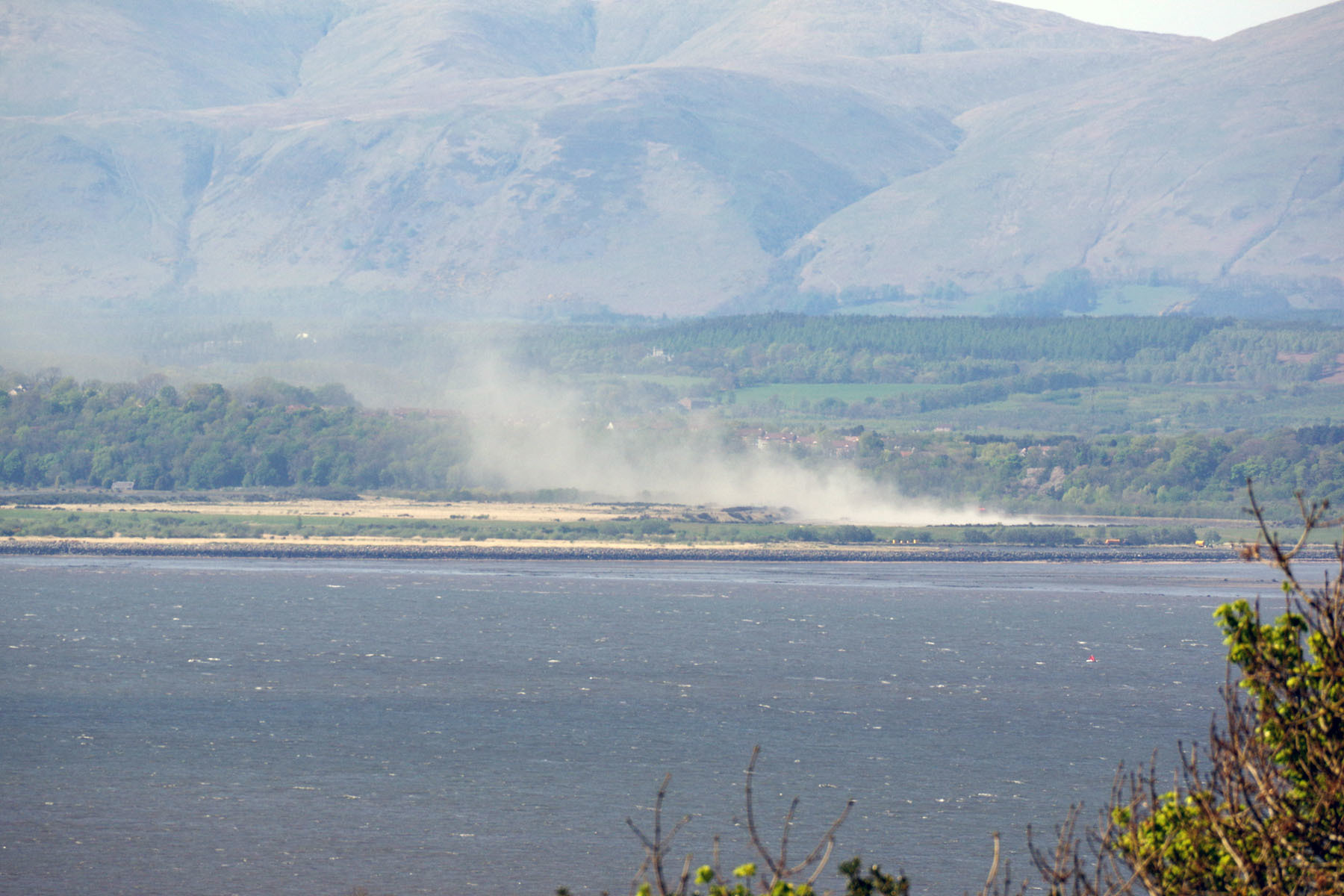 Comments that an ash cloud hovering over west Fife had little impact on health have whipped up a new storm.
Longannet Ash Lagoons Community Action Group's Anne McFarlane refuted Dr Margaret Hannah's assessment of the risk to public health.
She slammed a report which said the average levels of particulate matter found at Culross and Valleyfield continued to be in line with the rest of Scotland.
"We were no different from any other area of Scotland? This area was the same as the Highlands or Lowlands – while we were sitting here smothered in ash?"
She poured scorn on Dr Hannah for saying people could still enjoy being outdoors.
"The first dust cloud appeared on April 10 and it lasted five weeks. It was a dense fog. She was on the radio saying we should be out enjoying the outdoors – I could not believe it."
Anne, who has had health problems since the ash clouds first appeared, admitted the problem was now getting better, but said the area was "still covered in black".
She said everyone has suffered and that the incident "has been terrible".
"It is in the air and it is going to be coming down for weeks. And we keep getting told not to inhale – well we would be sitting here blue in the face waiting to see when they tell us we can start to breathe again."
Demanding to see test results, she claimed the situation had been handled without compassion.
"They are not getting away with this, people have suffered.
"The gloves are off – I am all for looking forward and trying to get this sorted, but there is no way our communities are being made to look as if they are overreacting."
A meeting is being staged on Saturday May 20, hosted by the West Fife Villages Forum and chaired by local MSP Shirley-Anne Somerville.
ScottishPower, SEPA, NHS Fife, local councillors and the ash lagoon liaison committee have all been invited.
A spokesperson for ScottishPower, who said representatives would attend the meeting, again apologised and said it would do everything possible to prevent a recurrence.
SEPA's area manager Iain Cruickshank said further dialogue is expected with ScottishPower to discuss long term solutions.