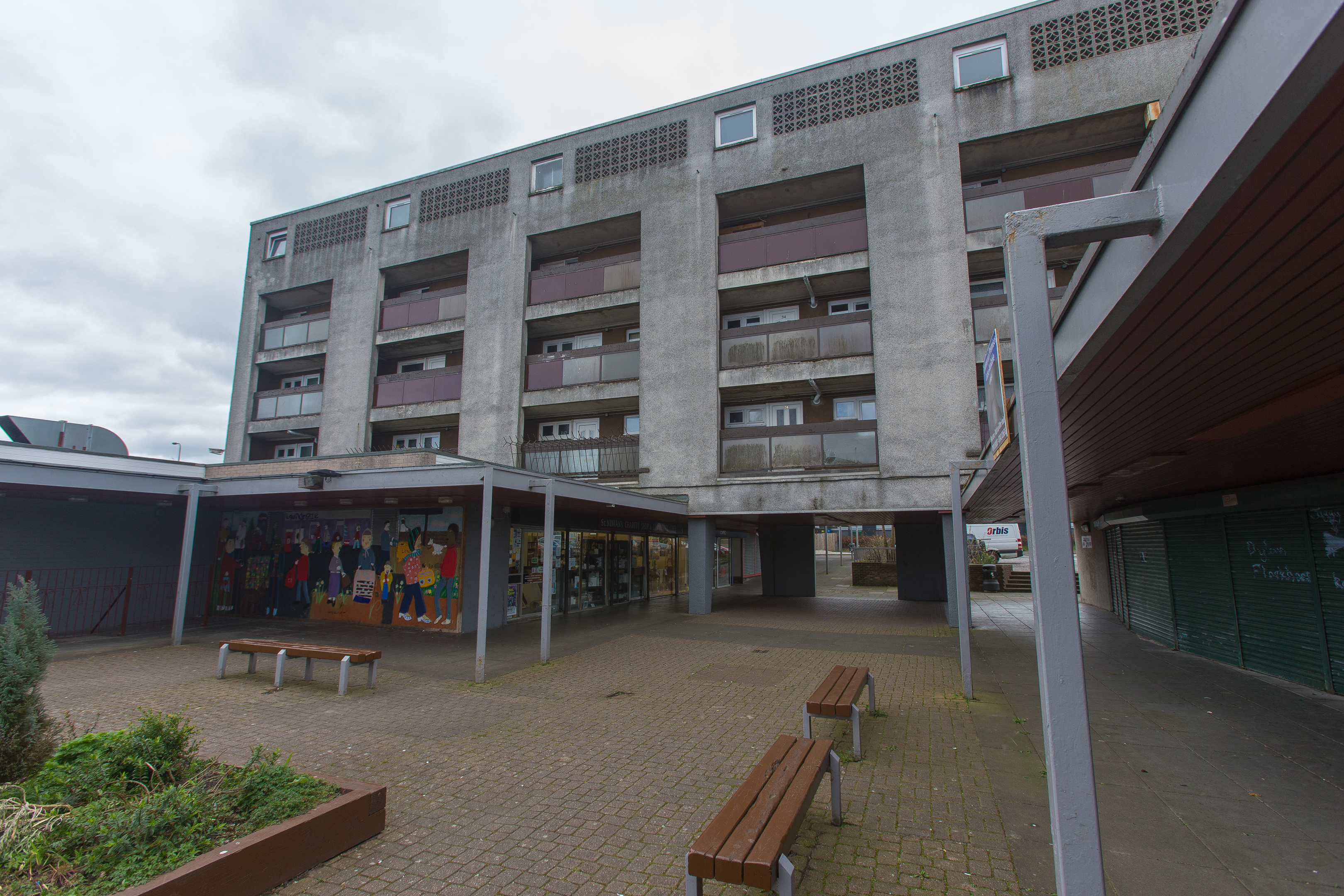 A Glenrothes housing block could be demolished as part of plans to regenerate the town's west end.
Members of the public will be asked if they would like to see the Glenwood Centre flats torn down as part of a wider plan to breathe new life into the area.
It is one of several suggestions for the properties that will be presented to the community following last month's Golden Glenrothes charrette.
Organisers say razing the block of flats at the shopping centre is just one of three options that will be put to the public following last month's consultation, with partial demolition or refurbishment also to be suggested.
Local councillor Altany Craik said demolishing the flats could create a blank canvas for revamping the community.
"I think it would be beneficial to get rid of them and that would allow us to get on with redeveloping that area," he said.
"It will be exciting to hear the opinions of the public. We have a new bank of shops at the Glenwood Centre and new houses, so it might be that having people living above shops has had its day.
"It is going to take investment and time but I'm looking forward to seeing the detail."
Four separate events took place last month as part of Golden Glenrothes, a charrette to gather views of local residents as part of an effort to regenerate the areas of Glenwood, Tanshall, and Macedonia.
Involving residents, community groups and businesses and backed by Fife Council, the purpose of the initiative is to develop a short, medium and long-term vision for the area, including a costed masterplan for the Glenwood Centre.
Julia Frost, project manager at Planning Aid Scotland, the charity which hosted the charrette, said that the process had generated several ideas.
"The key thing is that we have been doing all of the work with the community," she said. People are excited that something might be happening (and) Fife Council is committed to that process.
"There is a lot of green space in Glenrothes but quite a lot of that is between housing. A lot of it does not have a function so something we could do is define it so that people know where they can go whether it is for playing or adventure, or for chilling out.
"A lot of it is small things that can make a big difference and that's what people want to see."
The charrette proposals will be unveiled on Wednesday June 28.