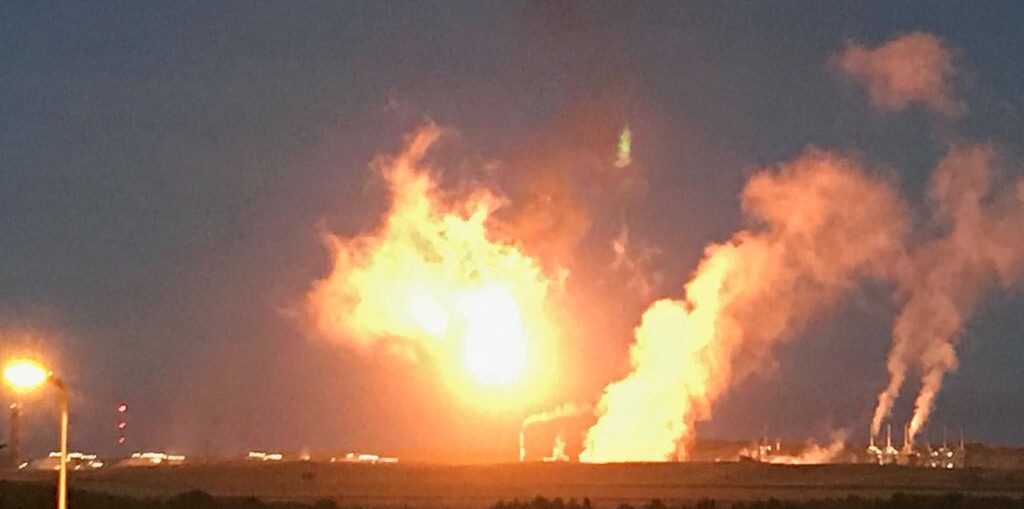 An independent investigation into the air quality near a Fife chemical plant has been demanded in the wake of recent flaring.
Cowdenbeath councillor Darren Watt insisted an inquiry and a full public consultation were both needed after nine days of disruption caused by aggressive flames and clouds of black smoke belching from the Fife Ethylene Plant at Mossmorran.
And MSP Alex Rowley has written to the Scottish Government raising the concerns of local people and asking for a review.
Mr Watt said statements from factory operators ExxonMobil claiming there was no danger to communities was no longer good enough and he called for them to address the concerns of local people.
Mr Rowley claimed people were no longer reassured by statements that the plant was safe.
Dozens of worried residents have complained about a loud humming noise coming from the plant overnight, along with vibrations, bright light and thick smoke.
While the flaring has finally stopped, locals are forming an action group in a bid to tackle any future issues.
They fear the pollution could cause a range of health problems, including asthma and other respiratory illnesses.
ExxonMobil said the flaring was the result of a sudden, temporary disruption to the feedstock process for the plant on Sunday evening.
Apologising for the inconvenience, a spokesman said the company aimed to keep flaring to a minimum and revealed the issue on Sunday was separate from previous flaring which took several days to resolve.
Councillor Watt said questions now had to be answered.
"Short term we have had the inconvenience of the irritating, humming noise, the bright, glaring light in the sky as well as the unusual thick, black smoke," he said.
"Long term we need completely independent inquiries and investigations into air quality and the effect this will have on the health of our communities.
"I will also be demanding a full public consultation.
"Representatives from ExxonMobil need to meet face-to-face with residents and answer their questions and concerns."
Mr Watt said he was not just a local politician but a concerned resident with a young family.
He added: "I simply will not stand by and watch ExxonMobil sweep this under the carpet any longer."
Mr Rowley added: "We have seen the number of flaring incidents increase over the years, however I have never seen the likes of the incident we saw on Sunday.
"There is increasing concern and worry in the communities surrounding this plant at the seeming increases in the need for flaring, in noise levels from the site and in what is being released into the air that we breathe."
Recent flaring at he plant, which employs 280 people, has been visible from as far away as Angus and East Lothian and there have been complaints the noise has caused homes to vibrate.