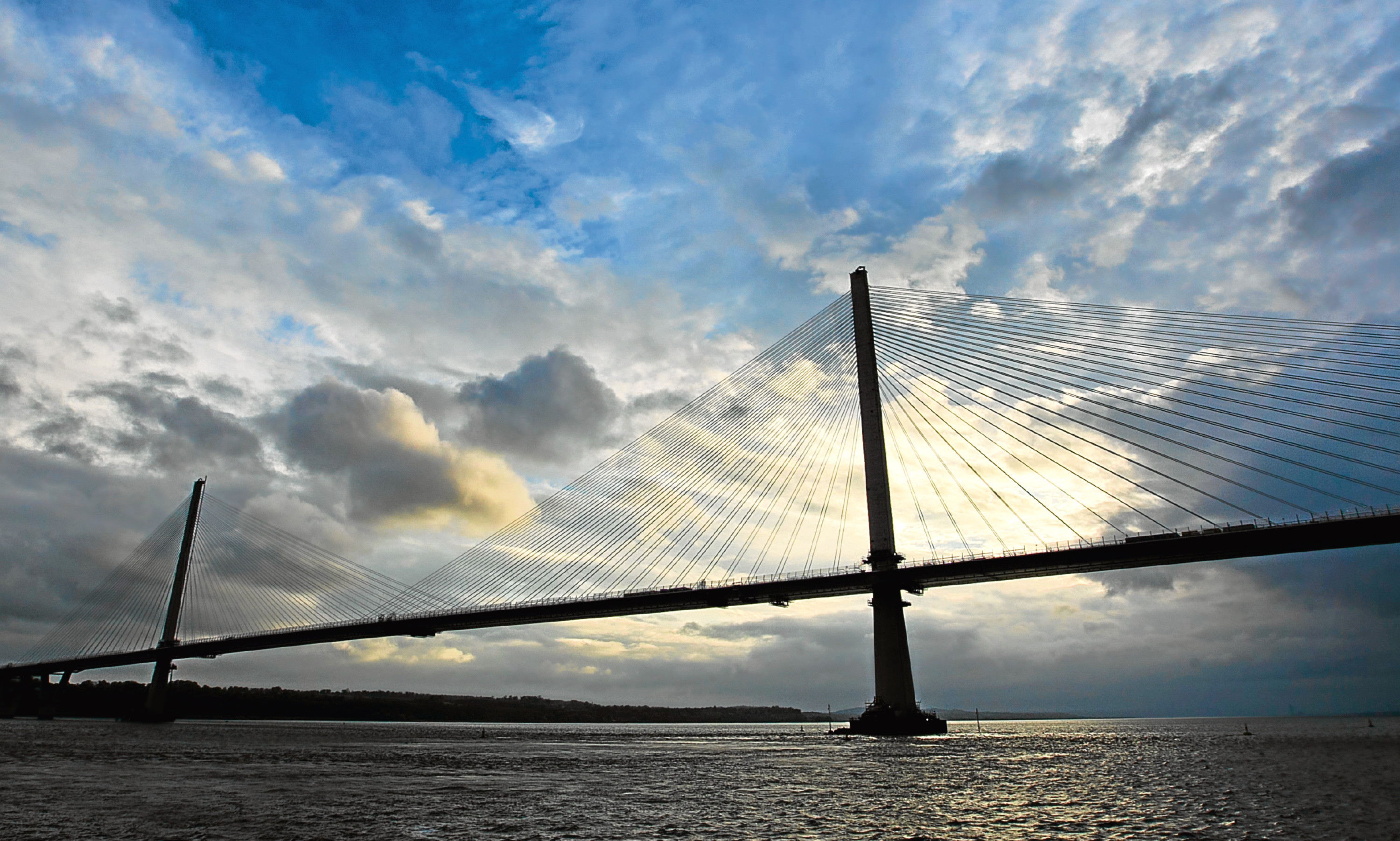 News of the Queensferry Crossing's opening date has been welcomed by business and council leaders.
Fife Council co-leader David Alexander said it was a key infrastructure project and a key economic driver for the local economy and productivity.
"Improved infrastructure and better transport links between cities and regions is good for local people, communities, businesses and visitors.
"I look forward to seeing Fife companies benefit from this infrastructure investment, both immediately when it becomes operational, and in the years to come."
Economy committee convener Altany Craik added: "Major infrastructure investments are important to pushing forward our vision for the region as a vibrant economy where its business environment inspires people to create jobs.
"Modern business infrastructure is central to economic development and regeneration."
Fife Chamber of Commerce chief executive Alan Mitchell said: "Connectivity is the key to business success and this will clearly improve connectivity between Fife and Edinburgh.
"Too many people have been badly affected by the challenges of the existing road connections which this will hopefully ameliorate.
"We will now have a long term sustainable connection which is crucial in terms of the Fife economy."
He added the three bridges combined would also be a boost to developing the tourism offering.
VisitScotland's chief executive Malcolm Roughead added: "The excitement really is building around the opening of this magnificent feat of engineering.
"Scotland will become the world's first destination to have three bridges spanning three centuries in one stunning location.
"The Forth Bridges are already icons of Scotland, recognised worldwide for their importance, and the addition of the Queensferry Crossing consolidates this global appeal."
Labour's transport spokesman Neil Bibby said: "This bridge would make a huge difference to the travelling public – and the number of delays that have hit this development reflect badly on the SNP's ability to manage large-scale infrastructure projects.
"While this new opening date is right at the very end of a revised timescale given by SNP Minister Keith Brown in March, people will rightly question why he waited until after the election to confirm the delay."