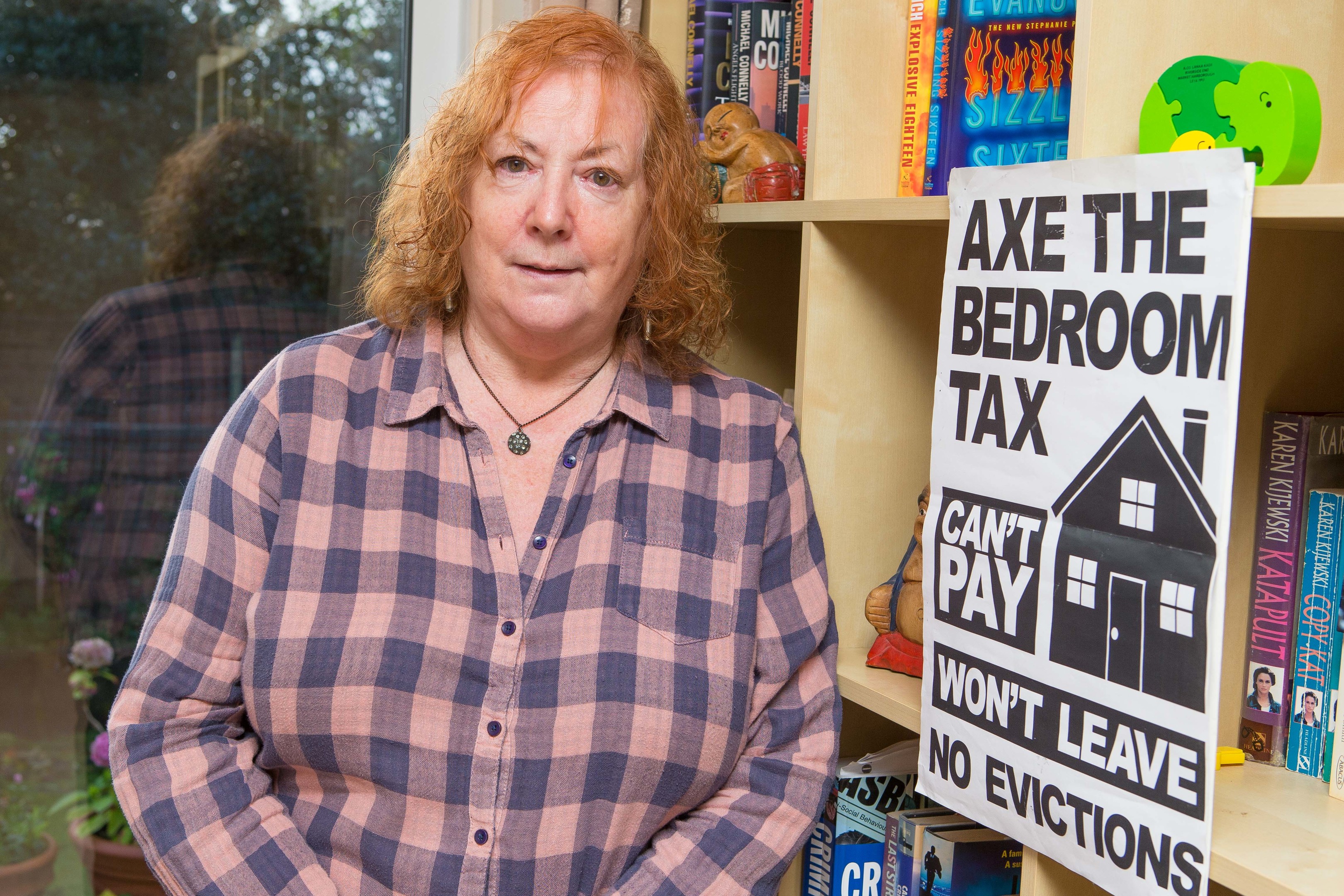 Activists in Fife fighting the controversial 'bedroom tax' are claiming victory after Fife Council confirmed it will no longer pursue tenants with a "static balance" of arrears.
Members of the Fife Anti-Bedroom Tax Campaign have been critical of the local authority's stance on enforcing bedroom tax arrears going back to 2013/14.
However, the latest move has been welcomed by campaigners who insist a decision to clear the accounts of people in that situation is long overdue.
Although tenants no longer have to pay the so-called bedroom tax locally, it is still on the statute books and the Scottish Government mitigates it by covering the costs with local authorities.
This started in April 2014 and has continued to date but tenants still have liability for 2013/14 bedroom tax.
Maureen Closs, of the Fife Anti-Bedroom Tax Campaign, said: "From day one of the bedroom tax implementation, Fife Council pronounced its opposition to the tax but at the same time came down very hard on people who couldn't pay.
"Right up to last year tenants were receiving texts, letters, telephone calls and visits from housing officers hounding them to pay their 2013/14 arrears.
"We campaigned for the council to introduce an amnesty on tenants whose only arrears were due to the bedroom tax but met with full resistance."
Those with a 'static balance' have arrears that have remained the same all year with no further arrears being added on to the rent account.
The council will be sifting through their records to find people in this position and will contact them to let them know their account is being cleared.
Mrs Closs continued:  "We are very pleased that the council is taking this step, because it'll be a huge weight lifted from the shoulders of people who still owe the bedroom tax.
"We met someone a while ago who was intimidated into borrowing the money from her mother because of the hassle she was getting from council officers and then was unable to repay it.
"This was no way to treat people and we hope that the officers involved this time around will not come in heavy handed."
Despite the move though, campaigners say they fear that this new leniency will come at the cost of people transferring on to Universal Credit (UC) who will almost certainly fall behind with their rent.
This benefit now includes housing costs – formerly housing benefit that used to be administered via local authorities.
"UC itself is routinely delayed by six weeks before the first payment comes through and this won't necessarily include the housing costs," Ms Closs warned.
"People not used to having to pay rent from their benefits most likely will not be aware of the situation and will end up in rent arrears.
"We feel people are being set up to fail.  Everybody who knows about these things has told the government that housing costs should be paid directly to the landlord but currently this cannot happen until the person is twelve weeks in arrears.  This sort of proves our point."
Les Robertson, head of revenue and commercial services, commented: "Like other landlords we take a pragmatic approach to debt collection.
"If it will cost more in time and resources to recover the arrears than the outstanding balance we're owed, we will consider writing off small, static balances.
"This approach isn't limited to cases affected by the bedroom tax, nor is it a one-size fits all approach.
"The council has consistently opposed the bedroom tax and continues to highlight the negative impact that the roll out of Universal Credit will have on many people throughout Fife."