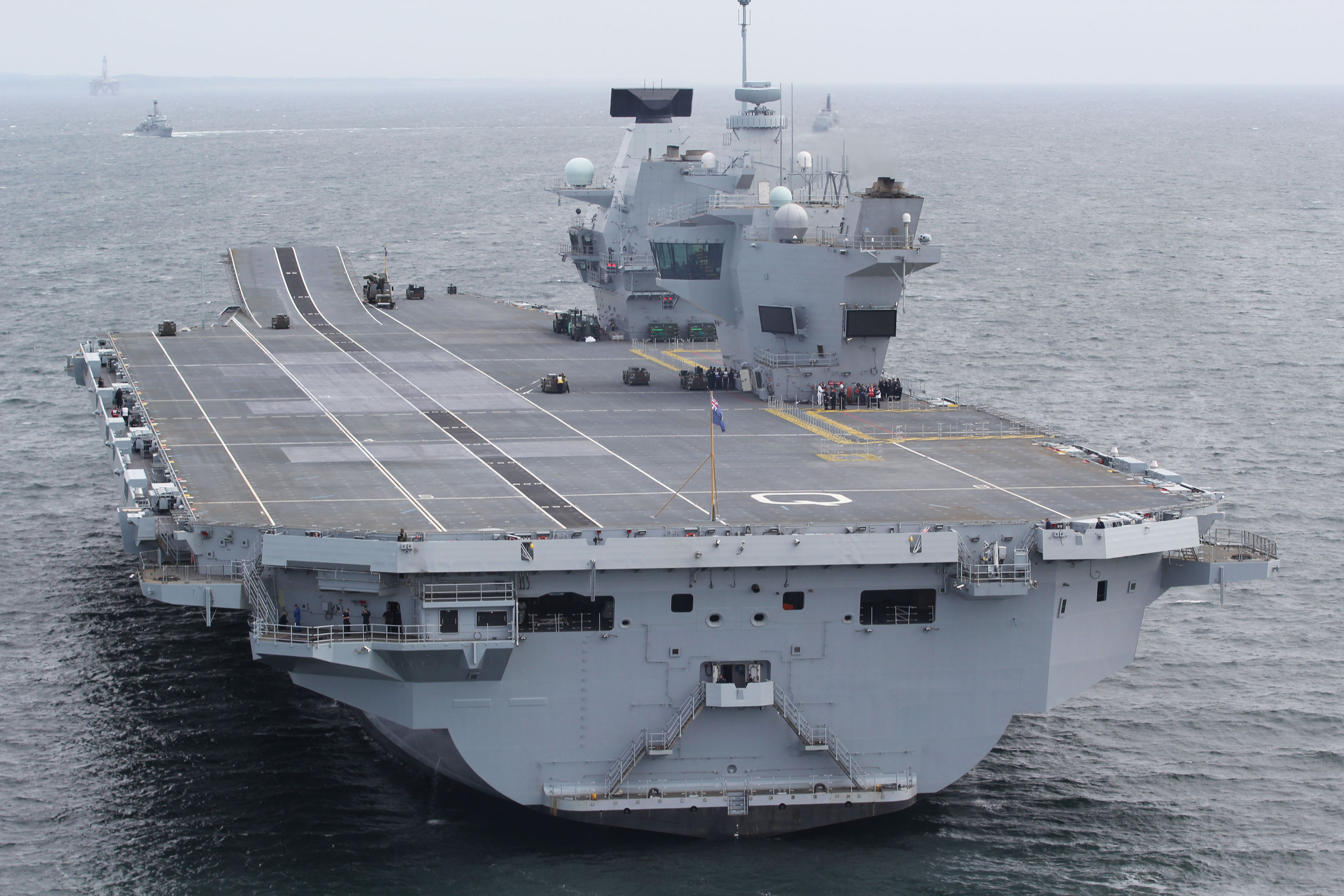 Faulty doors have injured several sailors on the Royal Navy's Rosyth-built aircraft carrier as it undertakes sea trials.
A problem with operating mechanism on some of HMS Queen Elizabeth's doors is to be investigated.
At least five crew members have suffered arm injuries as a result of the issue with the watertight doors on warships bulkheads, according to a Sunday newspaper.
The Aircraft Carrier Alliance, which is delivering the carrier and HMS Prince of Wales, confirmed that minor injuries had been sustained.
The 65,000-ton vessel, built at the Babcock Marine dock at a cost of £3 billion, left Rosyth on June 26 for her first trial voyage.
According to the report, 70% of the doors are affected and it could be a costly and lenghty process if they had to be replaced.
An alliance spokeswoman said: "A small number of minor injuries, the most significant of which has been bruising, have been sustained and all Royal Navy and crew are safe and well on board.
"As a precaution, an engineering review is under way into the operating mechanism on a number of doors.
"HMS Queen Elizabeth is making progress through her sea trials programme, which is designed to test the full spectrum of her vast and complex systems.
"We fully anticipate this will identify areas for improvement that will be addressed at sea or as part of the planned engineering period in Rosyth."
The alliance is delivering the 920 ft vessel and HMS Prince of Wales as partnership between BAE Systems, Thales UK, Babcock and the Ministry of Defence.
HMS Queen Elizabeth is due to be complete in 2020.
On Friday, her captain Commodore Jerry Kyd saluted another queen as the vessel passed the Cunard liner MV Queen Elizabeth in the Moray Firth.
The carrier stopped in Invergordon on Saturday for refuelling, with more than 120 road tankers need to fill her tanks.