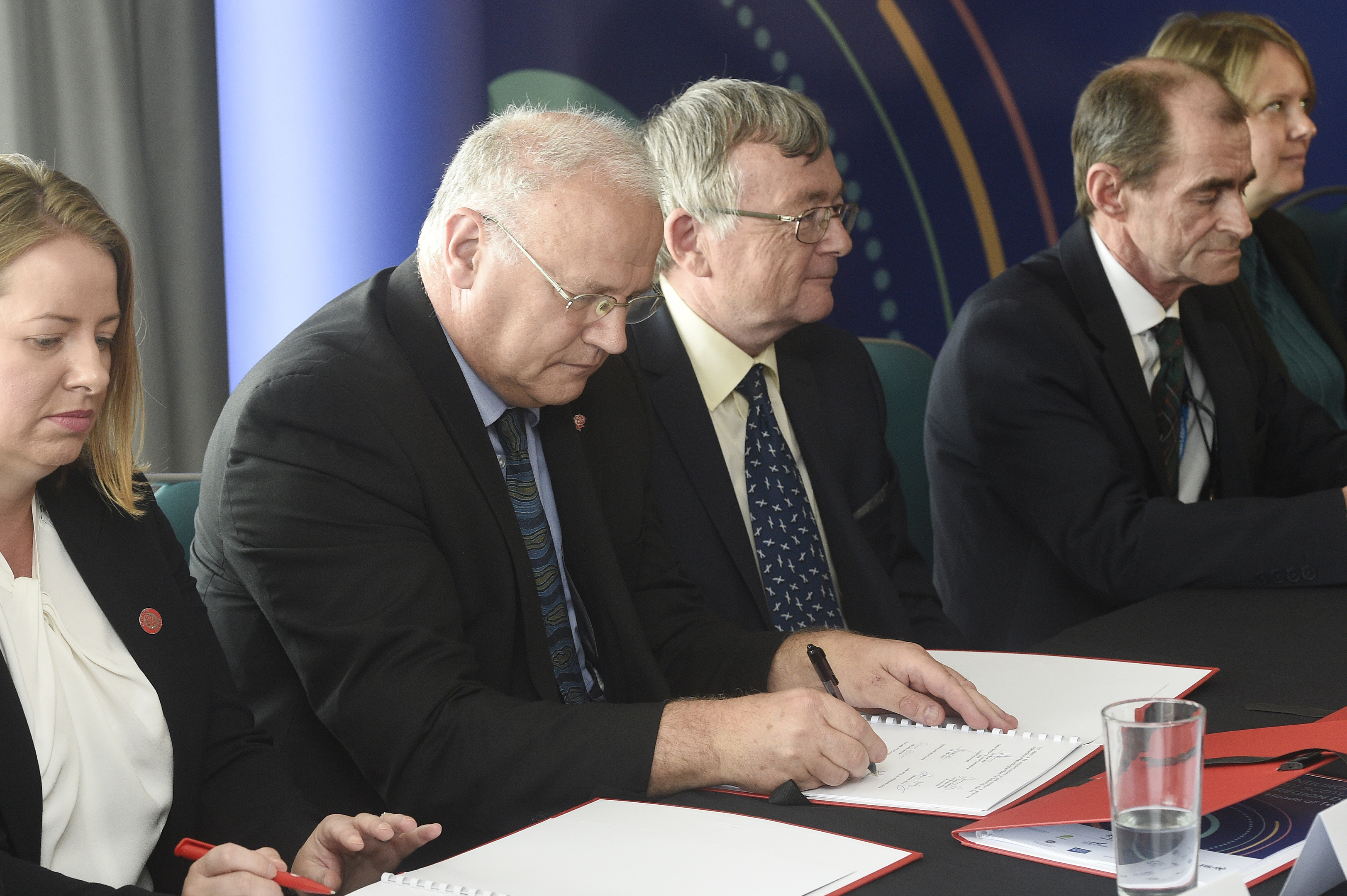 Maybe it's just the old cynic in me, but I'm still at a loss to see exactly what Fife is going to get for its money as part of the Edinburgh and South East Scotland City Region Deal.
There has been a lot of talking in recent months that the devil will all be in the detail; that this City Deal is going drive investment and address inclusion across the whole Edinburgh City Region area.
But while the show-stopping headline figure of £1.1 billion surrounding the City Deal once more floated to the surface when the complex heads of terms agreement was signed more than a week ago, forgive me – as a Fifer – for tempering any excitement.
I attended a business briefing on this very subject when the deal was still miles off, only a pipe dream at that stage, but it was clear to me then that the main beneficiaries of the deal would always be Edinburgh.
The clue is in the name, of course, and perhaps that was only to be expected.
But when Fife is prepared to inject around £30 million of our money into the deal, I'd expect to see at least £30 million worth of benefit out the other side – and I'm yet to be wholly convinced that's going to happen.
I hope I'm proved wrong.
Both governments are committed to jointly investing £600 million over the next 15 years and the regional partners, including Fife, have committed to adding up to £500 million.
And the list of key commitments on paper is impressive: £300 million for world leading data innovation centres; £140 million for a "crucially-needed" A720 city bypass at the Sheriffhall Roundabout and transport improvements across west Edinburgh; £20 million capital funding for a new world class concert hall in St Andrews Square; £25 million regional skills programme to support improved career opportunities for disadvantaged groups; £65 million of new funding for housing to unlock strategic development sites.
However, the hope has to be that the deal is not too Edinburgh-centric, and can deliver more than just knock-on benefits.
The importance of Edinburgh cannot be underlined.
As a world class festival city and a global destination on many people's bucket lists, Edinburgh attracts over four million visitors every year and adds more than £1.3 billion to the economy annually.
But we have to make sure that the growth promised will be distributed more equally across the entire Edinburgh City Region – and not just focused at the top of the tree.
With Fife also involved in similar talks over the Dundee City Region, my fear is that central and mid-Fife in particular could well be left behind.