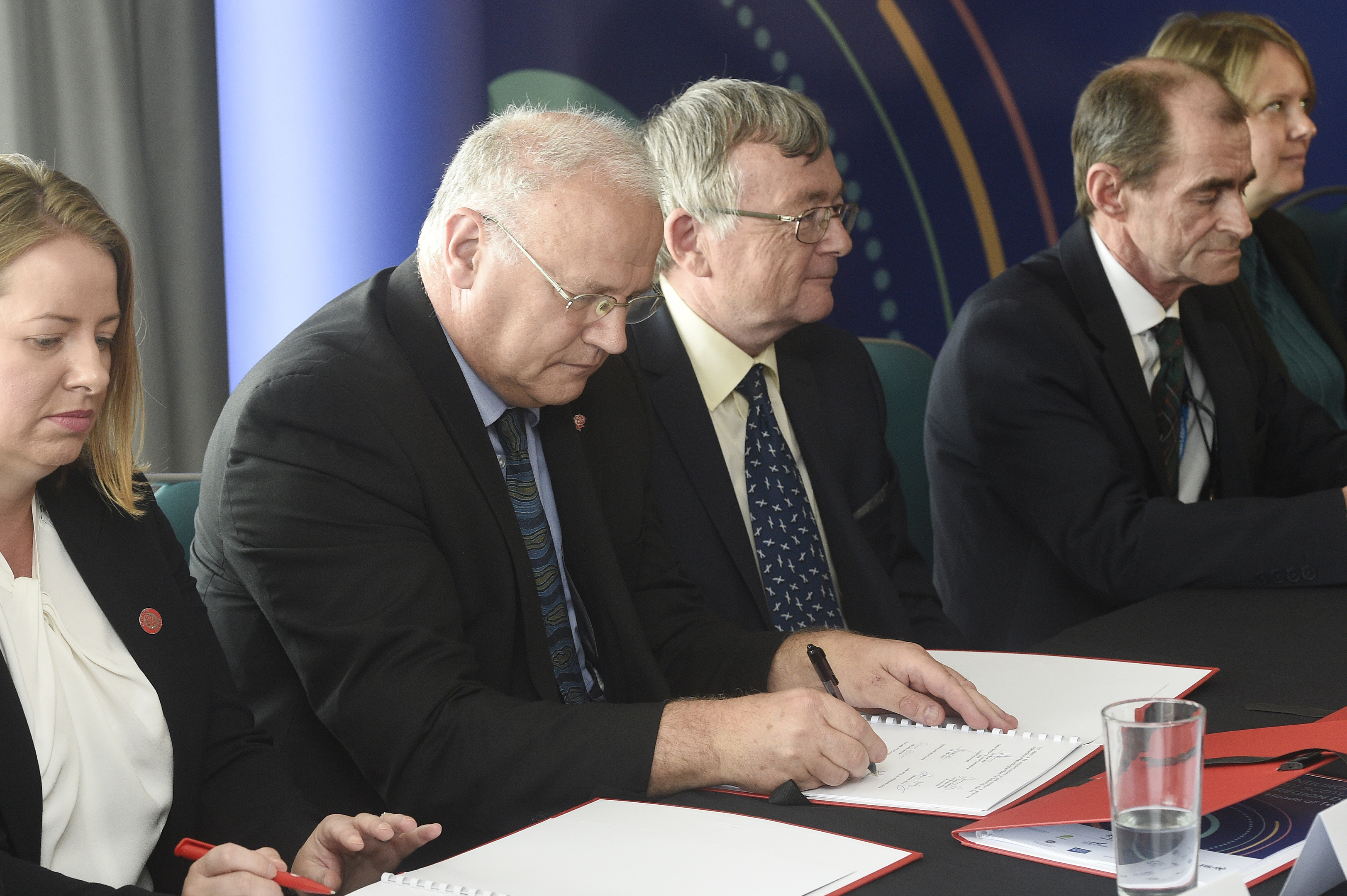 Fife Council's Labour leader signed a £1.1 billion funding deal despite believing it has been rushed and does not focus enough on Fife.
David Ross, leader of Fife Council's Labour group, said the Edinburgh and South East Scotland City Region Deal concentrates too much on the city rather than across the entire region.
Mr Ross, who signed the deal last week, has already expressed disappointment over the lack of any specific investment in transport infrastructure in Fife.
Now he has gone a step further, stating that the chance to change the economic future of the region had been missed.
He said if the deal had not been signed, Fife would have got nothing.
The Fife Council co-leader made it clear he was expressing his personal view.
"Although I welcome the overall investment announced last week through the city region deal for Edinburgh and south east Scotland, I am disappointed by the level of funding directly focused on Fife," he said.
"The infrastructure investment for industrial sites and premises is welcome but the funding for training and skills is less than expected and over a longer period.
"I'm not going to turn down what's in it but, to me, it doesn't go far enough."
He added: "My overall impression is that the deal is concentrated on Edinburgh city itself and runs contrary to the work we have been doing as a partnership over the past two years to ensure this deal addressed the need for inclusive growth across the whole region."
Mr Ross also expressed disappointment at a lack of commitment for additional money for affordable housing.
"Whilst I am pleased that the two governments have finally agreed the heads of terms for the deal, it does seem to me that the final agreement has been rushed because of the national political context and that the opportunity to make a real step change in the economic future of the region in terms of inclusive growth has been missed," he said.
The Labour leader is hoping for an early meeting of council leaders from partner authorities to discuss how best to address omissions together.
The deal will see the UK and Scottish governments invest £600 million, with the promise of 21,000 new jobs.
Contributions from councils and universities will take the total investment to more than £1bn.
Scottish Secretary David Mundell said: "It will make a real difference to the lives of people in the region, creating jobs and prosperity and driving investment."
The Scottish Government's economy secretary Keith Brown added: "Taken together these projects will help the region continue to thrive and grow, fulfilling our ambitions for the region to be one of the fairest and most inclusive areas in the country."