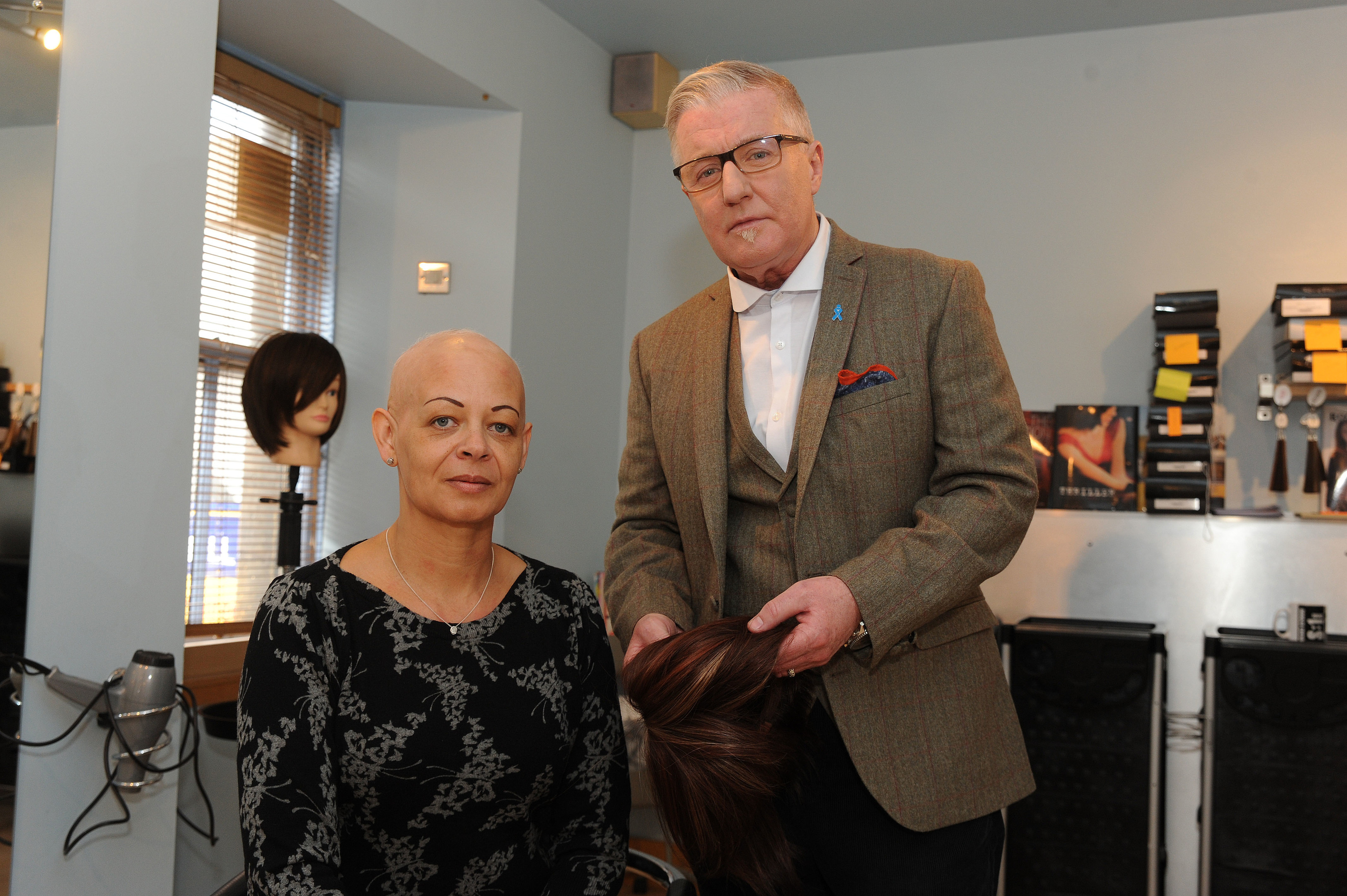 An award winning Dunfermline hairdresser is helping to roll out a wig service for NHS patients suffering hair loss.
Douglas Barr, who runs Sheds Hairdressing, has launched an academy at the salon in Guildhall Street so other stylists can make bespoke hairpieces for people with hair loss related to medical conditions including alopecia and cancer.
He explained that the service went further than just cutting wigs to suit the client, and consultations had to be carried out with sensitivity.
"There are other companies which teach people how to style a wig, but they don't teach them how to do a consultation, which is very important when you're dealing with people who are going through therapy," he said.
"People going through chemotherapy are looking for some normality in their lives and are looking to blend in.
"Our aim is to ensure that when the person leaves the salon, they are indistinguishable from anyone else leaving the salon."
It is hoped stylists from across the UK will travel to the Douglas Barr Replacement Hair Academy to learn how to provide this important service.
Mr Barr has already been working with another award winning salon, Bridgeen King in Northern Ireland.
"It's a very exciting venture," he said.
"Seminars can be one-to-one or group education, and can be tailored to individual needs.
"Having a stylist in your team that has been through the academy can make a difference to someone's life and enhance the feel-good profile of your salon."
He added: "People requiring this service are at their lowest and their expectations are not great, especially when something is funded by the NHS.
"But in fact, the NHS funds the best on the market by a mile."
Four years ago, Sheds lost its contract with the NHS to provide a hair replacement service because its upstairs salon was not accessible for disabled clients.
The issue went as far as the Scottish Parliament and the decision was later overturned.
"Four years on, we are now established as a salon that provides a good service for clients needing replacement hair," said Mr Barr.