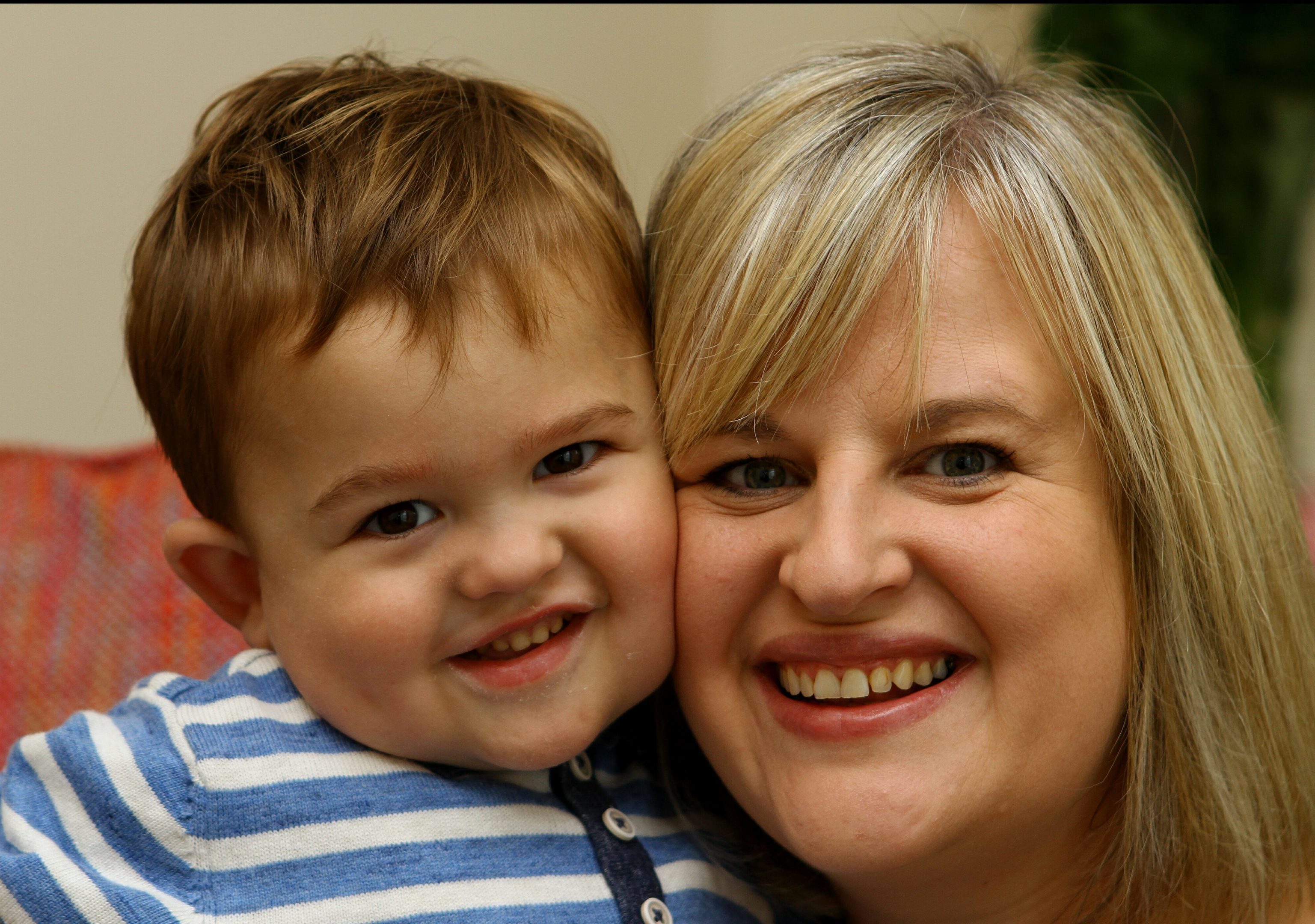 When he goes to nursery this month, Daniel Cornet will appear not unlike the other pre-schoolers in his class.
But the bubbly, talkative three-year-old from Cairneyhill has no ordinary life having been Scotland's youngest dialysis patient at 10 months old and come through 14 operations, septicaemia and countless hospital trips.
Daniel was born with renal failure and currently spends 10 hours each night connected to a dialysis machine.
The brave tot has dubbed his dialysis "connect me up".
Having reached the milestone of his third birthday, he has surpassed the minimum weight for a kidney transplant and it could go ahead in the next year.
His mum Louise Paton said a close relative was undergoing tests and they would soon know if a live transplant was possible.
"For a transplant, it goes on height and weight so there is enough room for the organ to fit," said Louise, 37.
"They've done MRI scans on Daniel to check there is room and on the donor to marry it up, and it looks like it's a pretty good kidney."
The transplant will not be without risks. Even with medication every 12 hours, Daniel's body could reject the new organ.
If the procedure goes well, it would mean an end to lengthy dialysis sessions and tubes which prevent him from going swimming.
It would also help him eat normally. Toxins in the bloodstream caused by kidney failure have affected Daniel's appetite and he receives nourishment through a tube.
Louise said: "We were asked whether we would put him on the transplant list or look for a live donation.
"We picked the live donation because myself and Daniel's dad both wanted to try to donate, and so did other people in the family.
"A live donation lasts longer and works better."
Louise and her partner Nicky Cornet, 40, are hoping Daniel's story will inspire more people to consider signing up for organ donation and the family is supporting the Live Life Give Life charity. More information about its work can be found at livelifegivelife.org.uk.
Meanwhile, Daniel has been shortlisted in the Child of Achievement category ahead of Kingdom FM's Local Hero Awards 2017.
Louise added: "Everything is just really normal for him. He calls his dialysis his 'connect me up'. He knows how to connect his food pump and push syringes to take his medicine.
"He's got the biggest smile. He never stops talking and he's very funny, and knows he's funny.
"He's basically a normal three year old.
"He's going to go to nursery and he'll look like every other child in there."