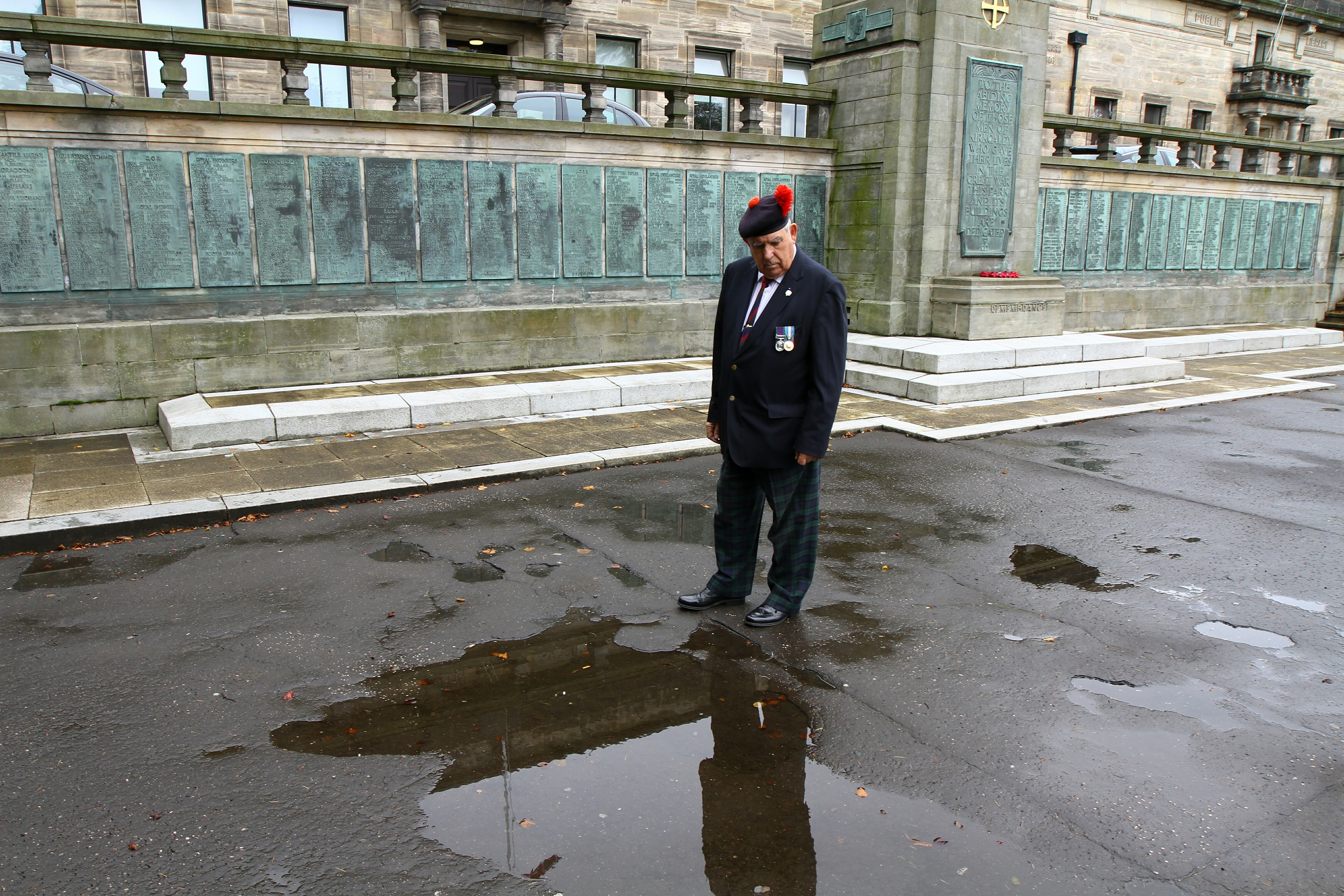 Kirkcaldy's cenotaph and war memorial gardens are in line for a £42,000 upgrade.
Just weeks after veterans slammed the state of broken paving surrounding the site as disrespectful and a trip hazard, councillors are to be asked to approve funding to repair it.
A report to go before members of Kirkcaldy area committe on Tuesday has recommended spending the money over two years to fix the uneven paths, which are currently covered with potholes.
The British Legion had raised the issue with Fife Council following an inspection of the site.
Rob Scott, chairman of the local Black Watch Association, branded the condition of the cenotaph " a slap in the face to old soldiers".
Mr Scott has welcomed the news the area is to be repaired.
"It's fantastic news that they have taken the reports seriously," he said.
"It's hallowed ground. The families of these soldiers can't go to France or Italy or North Africa to pay their respects so this is all they have."
A report to Tuesday's committee by council community manager Donald Grant said: "This project will provide a safe and secure footpath throughout the main pedestrian access route linking Kirkcaldy train station and the existing green corridor towards the town centre.
"It will upgrade and improve the condition of the cenotaph and remove the current uneven path surfaces, reducing risk of injury and potential claims."
Mr Grant said £19,544 would be spent in the current financial year to improve the cenotaph and the garden's main path.
A new path will be created along a "desire line" made by people taking a short-cut over a patch of grass.
The second phase in 2018/19 will see the remaining paths upgraded.
The local authority's parks, streets and open spaces department will be responsible for ongoing maintenance.
The state of the gardens was criticised in June by Mr Scott, who feared families would feel insulted on remembrance Sunday if it was not fixed.
"We also don't want people tripping up during the parade through the gardens," he said.
Fife Council said then it was grateful to him for bringing the issue to its attention and vowed to make any necessary repairs.