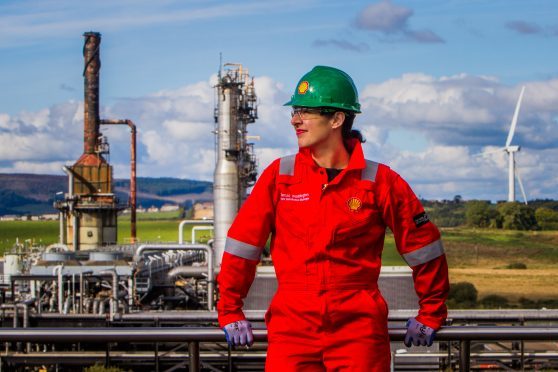 An operator at a Fife chemical plant has attempted to reassure those living nearby as health concerns heighten.
Prolonged flaring events at Mossmorran in June reignited worries about pollutants and the impact of noise and light nuisance.
Shell UK, which operates the plant alongside ExxonMobil, also pledged to communicate more effectively to ensure people are aware of the need for flaring.
It insisted a £350 million rejuvenation project between 2007 and 2013 and continual maintenance had made the plant, which has outlived its original 25-year lifespan, 'fit-for-the-future' until at least 2030.
An investigation by environment agency SEPA is ongoing into two episodes of flaring which lasted nine days at Shell's Fife Natural Gas Liquids Plant and Fife Ethylene Plant, run by ExxonMobil.
Shell's new installation manager at Mossmorran, Teresa Waddington, said the company was as eager as the community to avoid flaring, which is part of the plant's safety system.
She said: "We are completely united in our desire to reduce that to zero but it's ultimately about how we safely operate the site.
"Flaring means we are dealing with an event that is impacting on our ability to produce."
She insisted air quality monitoring over the years showed no link with health concerns but that the company understood people's worries.
SEPA's current position is that emissions from Mossmorran have no determental impact on air quality and concentrations of benzene and other pollutants are well below objectives at local residential areas.
During flaring in June, residents in neighbouring towns and villages including Cowdenbeath, Lochgelly and Auchtertool complained of disrupted sleep as the night sky was illuminated for miles around, and of a loud rumbling noise.
Ms Waddington said: "We do feel we understand the concerns of the communities because we have heard them in three different ways.
"We have gone out and talked to people impacted directly, we have spoken to the councillors who are their representatives and we have looked at all the different sites [social media and websites].
"We have spoken to ExxonMobil about how we, as Mossmorran, can be a better neighbour."
She said the plant already strived to provide better information in its updates about flaring and hoped to disseminate these more effectively through social media and its own website.
She said: "I think there's a general desire on site to open up and have these conversations and I am really interested in making sure we establish a direct relationship through the media and councillors.
"Shell is built from its people and its people live in the community and Shell, as much as it is a company, is a crucial part of the community."
With a workforce of more than 250, she said the company's biggest impact on the area was its contribution to employment.
Last year its community investment in Fife amounted to £93,000, including donations to local causes and sponsorship.
Shell UK also runs and supports several national and local social investment programmes, including the Girls in Energy course at Fife College, Fife Art Exhibition and Shell Twilight Basketball for young people in areas of high youth crime and disturbance.