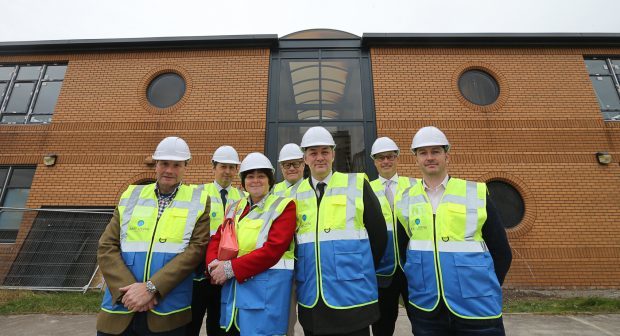 Ambitious plans to transform the heart of Glenrothes will create more than 150 jobs, it has been claimed.
Construction work on a new shopping and leisure complex in North Street is imminent as the relocation of the CISWO social club to South Street continues.
There are high hopes the £10 million investment will help establish a night-time economy within Glenrothes, addressing a long-term criticism levelled at the New Town.
With chains such as Marks and Spencer, KFC and Tony Macaroni all ready to take up residence at the new retail complex, councillor Altany Craik, the region's economy convener, said this investment is the biggest in the precinct for a generation.
He said: "This is the largest town centre investment in Fife in over 20 years, and excellent news for local people, communities and businesses.
"The council is committed to supporting the ongoing regeneration of Glenrothes town centre and looks forward to seeing the completion of this exciting development."
Town councillors heard this week a major council investment programme would supplement construction work of the new retail and leisure complex.
Aimed at making the town centre friendlier for pedestrians and cyclists, more civic space is to be created, along with the implementation of more outdoor seating spaces.
Lighting improvements, including the installation of so-called "art lighting", will also be put in place as a means of encouraging more people to spend time in the newly-created social areas, resulting from the North Street development.
With the Kingdom Shopping Centre having previously been seen as a physical barrier to a connected town centre, there are hopes new walkways through the heart of the town will finally boost Glenrothes' reputation as a night-time destination.
Councillor Fiona Grant, convener of the Glenrothes area committee, said the announcement had come on the back of years of hard work and negotiation.
She added: "I am delighted that, after decades of uncertainty, work has started to regenerate Glenrothes town centre. I look forward to the new facilities opening."