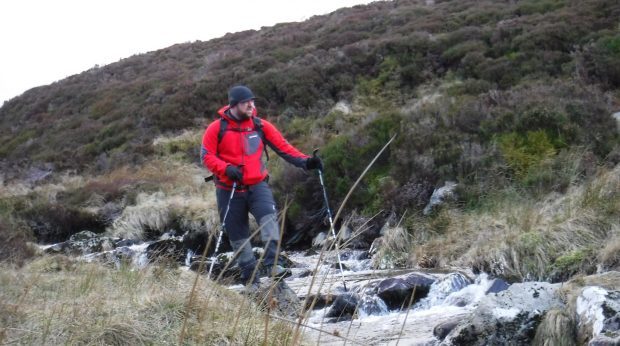 A Fife army veteran will mark Armistice Day in a slightly different way  next month.
While others will be pinning on their poppies or taking part in parades, veteran David Dryburgh from Kennoway will be going on a further flung adventure to Everest.
He is joining a team of serving military personnel, veterans and supporters in a trek to Everest base camp to raise funds for Help for Heroes.
The expedition will take 19 days in total for the 5,545 metres climb – just short of the height of Kilimanjaro -to the base camp of the world's highest mountain.
They will set off on Armistice Day, November 11 and trek to November 29.
He will be accompanied by fellow members of the charity's Band of Brothers network, which offers veterans fellowship, support and a listening ear.
David, 36, served with the Black Watch for nine years including tours in Iraq, Kosovo and Northern Ireland.
David, who now works as a director with his family's joinery company Dryburgh Contracts, is aiming to raise £5,000 for Help for Heroes and has had donations from several local companies already to take his total to a little under £4,000.
He said: "I am excited to be able to do something for such a worthwhile cause.
"I want to raise money for Help for Heroes because I have friends that have had help and support from the charity.
"I love climbing all over Scotland, which has really helped with my training."
Ailsa Alcock, Help for Heroes' income manager for Scotland, said: "Help for Heroes is hugely grateful to David and all those involved in their recent fundraising activities and everything they have done to support the charity.
We rely heavily on the generous donations raised which directly helps rebuild lives.
"We'd like to thank everyone who has donated and helped support our beneficiaries and hope everyone has had lots of fun. We wish David and all the participants of the Everest base camp trek the best of luck, and hope they enjoy the challenge too."
Anyone who wants to donate to David's fundraising total can visit https://www.justgiving.com/fundraising/david-dryburgh8660.