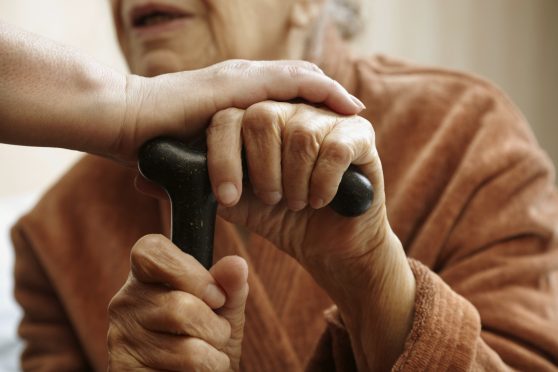 Talks which may save a closure-threatened care home in Glenrothes are unlikely to be concluded before the end of the year, The Courier understands.
Finavon Court is one of three Fife care homes earmarked for closure by Edinburgh-based operator Bield Housing, although takeover discussions with an as-yet-unnamed company are said to be ongoing in an effort to retain staff and ensure the home's 24 residents can remain. That process is expected to last months.
No such rescue package has been tabled for the other two homes facing the axe, with 14 residents at Grants Bank and 12 residents at Gillie Court in Dunfermline still looking at the prospect of having to find new accommodation by July.
The news comes as Age Scotland called for urgent measures to be put in place to try and mitigate the effect of similar closures in future.
The charity for older people said the Bield situation could have "serious consequences" for those affected and believes a compulsory risk register for care homes should be introduced, as recommended by a taskforce which looked at the issue in 2014.
Such a register would act as an early warning system for care providers experiencing operational or financial challenges and put in place an "associated ladder of intervention" for public authorities to produce solutions for exit or redesign of struggling services.
Keith Robson, Age Scotland's charity director, said: "Studies show that poorly-planned moves are extremely stressful for older people and negatively affect their physical and mental health.
"We hope that providers and local authorities are working together to minimise the impact on residents and their families and ensure they all have the support they need.
"With around 80% of care home places provided by the private sector, there is always a chance that these will be affected by financial difficulties, Care Inspectorate enforcement action, or emergencies such as flood or fire.
"It's urgent that providers and commissioners work together to set up the most effective contingency planning process, and ensure that early action can be taken to prevent closure or ensure a smooth transition."
Bield announced on Thursday 12 of its care homes are likely to close, with the nine outside Fife located in Edinburgh, Glasgow, Falkirk, Jedburgh, Biggar and West Lothian.
Brian Logan, chief executive of Bield, said the company had agreed to make the "biggest and hardest changes first" as part of a new five-year strategy aimed at transforming the organisation by 2022 in the face of financial pressures and other challenges.
"We believe it is prudent to make these changes on our terms, rather than have decisions forced upon us that we have no control over," he said.
"However, there is a possibility that we may be able to transfer Finavon Court to an alternative provider which would mean continuity for service users and continued employment for our employees.
"We expect that these discussions will be concluded over the course the next few months."