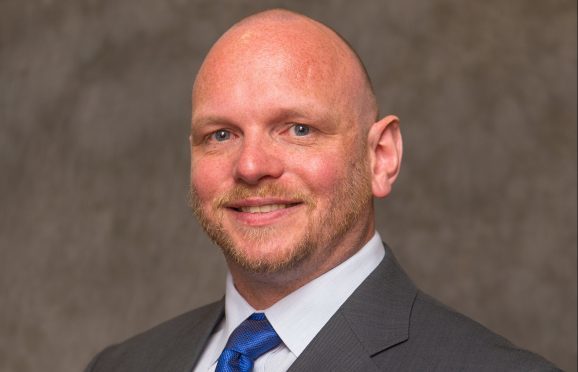 A guaranteed basic income could be a life-changing opportunity for people, according to a councillor for those who may be first to receive it.
Cowdenbeath or Kelty have been touted as the Fife town which could test Universal Basic Income, where everyone would be paid a set amount – potentially £150 a week for working age adults – regardless of employment status.
Last week First Minister Nicola Sturgeon admitted UBI may not be feasible but pledged to continue exploring the radical scheme.
Councillor Darren Watt, Conservative councillor for Cowdenbeth, argued it was the opposite of the money-for-nothing hand-out some fear. He said it will reduce crime and could completely change communities and culture forever.
He said: "To potentially have Kelty or Cowdenbeath at the forefront of this is incredibly exciting.
"This could prove to be a golden opportunity for many individuals and families to free themselves from the turbulent benefit system and provide them with the much needed assurances that they have enough money to provide life's essentials such as shelter, food and clothing.
"This could also give people the freedom to make their own choices regarding their futures without fear, worry or consequence.
"Some may give up work altogether, some may reduce working hours, some may even continue to work and enjoy the additional disposable income. Some could take the opportunity to retrain or even start their own business.
"It could also help free up the precious time many working families struggle to find as there may not be a need for parents to work full-time or commit to working overtime and instead spend that time with their children."
He said everyone agreed the current welfare system is a mess and a fair alternative is needed.
He said: "The argument for UBI is we spend £x on benefits and £x on administering the benefits, so why not combine the two amounts, distribute evenly and fairly to all citizens and do away with the complex system altogether?
"There has been a mixed response on the street, however I think that is due to misunderstanding. Some fear it's another trap of money for nothing for those who choose to play the system.
"I would argue it's the opposite because there would no longer be a system and as everyone will have enough to live on, there will be no more going cap in hand to authorities.
"Whether or not the pilot is a success, appropriate and relevant measurements would need to be implemented and figures scrutinised.
"The very minimum I would expect is a huge improvement in the health and wellbeing of the whole town as well as a reduction in all crime."