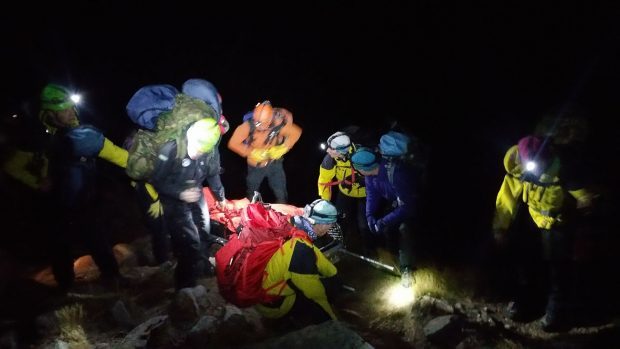 A Fife survival enthusiast made a desperate dash for help after his brother was blown down a gully in the Cairngorms.
The man was rescued after being blown over by storms in what was described as "brutal" eight hour rescue on Saturday.
Eighteen members of Cairngorm Mountain Rescue Team, including three doctors, were called to Coire Raibert in the Northern Cairngorms after the man's brother pulled him from a river and then raised the alarm.
The Inverness-based Coastguard search and rescue helicopter battled fierce storms but was unable to reach the injured man.
Willie Anderson, team leader of Cairngorm Mountain Rescue Team said, it was a "full on rescue."
The group took it in turns to stretcher the injured 49-year-old man from Glasgow more than two miles over rough terrain.
No details of the brothers have been released, other than that they are in their 40s and experienced mountaineers.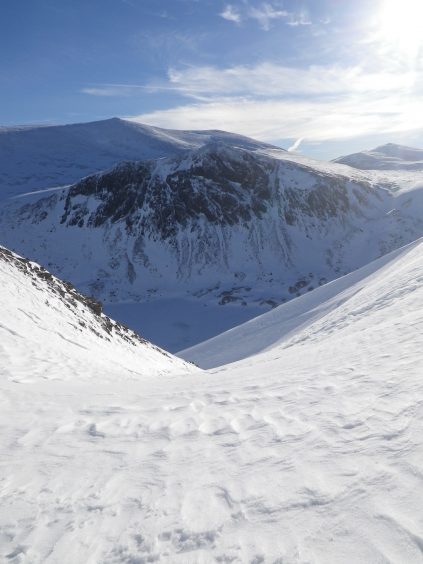 Mr Anderson said: "He was with his brother who was from Fife and they were planning to spend the night on the hills as part of survival skills training.
"The wind blew one of the brothers down the gully and he ended up in the river. We don't know exactly how far he fell but he had a nasty open fracture on his leg.
"There was no mobile phone signal where they were so his brother ran to somewhere where he could raise the alarm. He had managed to pull his brother out of the river.
"They were well equipped for their night out but the conditions caught them out. The wind was strong and then the mist and cloud came in.
"It was a difficult rescue but it is what we train for. We got back at 2am – it was a long job but a fantastic team effort. The team did a tremendous job."