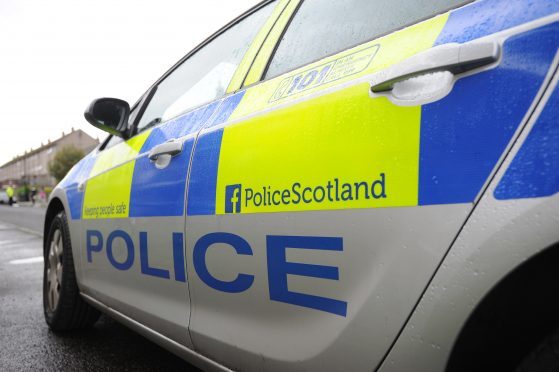 Police in Fife are urging the public to remain vigilant as they investigate an ongoing Her Majesty's Revenue and Customs (HMRC) scam which has cost victims thousands of pounds.
At least three men over the age of 65 are known to have been affected in the Kirkcaldy area in recent months – sparking concerns many more people may have been targeted by those responsible.
Between October 26 and November 4 this year, a 66-year-old Kirkcaldy man received a number of telephone calls from people claiming to be from the revenue office demanding he pay a fictitious outstanding tax bill.
He was advised he could pay via bank transfer and carried out a number of transactions of this type.
The victim was also informed that if he purchased iTunes vouchers he would receive money back, so he visited his local Argos store to buy the vouchers.
Staff at the premises were thankfully alert to this scam and police were subsequently contacted.
However, Police Scotland have also revealed that two other men aged 85 and 89 have also been targeted at their homes in the Kirkcaldy area during 2017.
Both ending up being defrauded of thousands of pounds purchasing iTunes vouchers having been told that they had an outstanding tax balance.
Inquiries are ongoing to trace those responsible and officers are urging others to be wary should they receive a similar call.
Detective Inspector Paul Dick, from Kirkcaldy CID, said: "Thanks to the vigilance of the staff at Argos, one of the victims was not defrauded to the extent that they could have been.
"However, two other victims were not so fortunate and our inquiries into these incidents are continuing.
"The people involved in these crimes can be very convincing and have been known to frighten the victims by telling them that they may be imprisoned if they don't make these payments.
"The HMRC will never ask you to make a payment in the form of iTunes vouchers and should you have any outstanding tax to be paid they will make a formal request in writing, so please do not agree to make any payment or provide any personal details to an unsolicited caller.
"We have a range of useful advice and guidance on our website that can prevent members of the public being targeted.
"This can be obtained by visiting www.scotland.police.uk.
"Alternatively, you can call 101 to also receive this information."