A woman, a two-year-old child and two dogs were dramatically rescued by the Anstruther lifeboat after getting stranded by the high tide.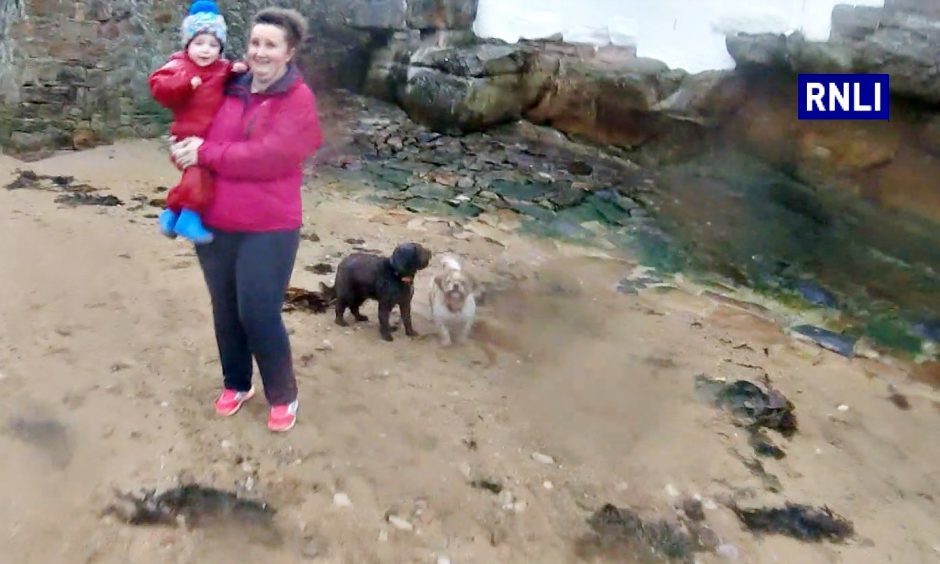 Footage released by the RNLI shows the group stranded on a small bit of beach at Anstruther around 2.45pm on Wednesday.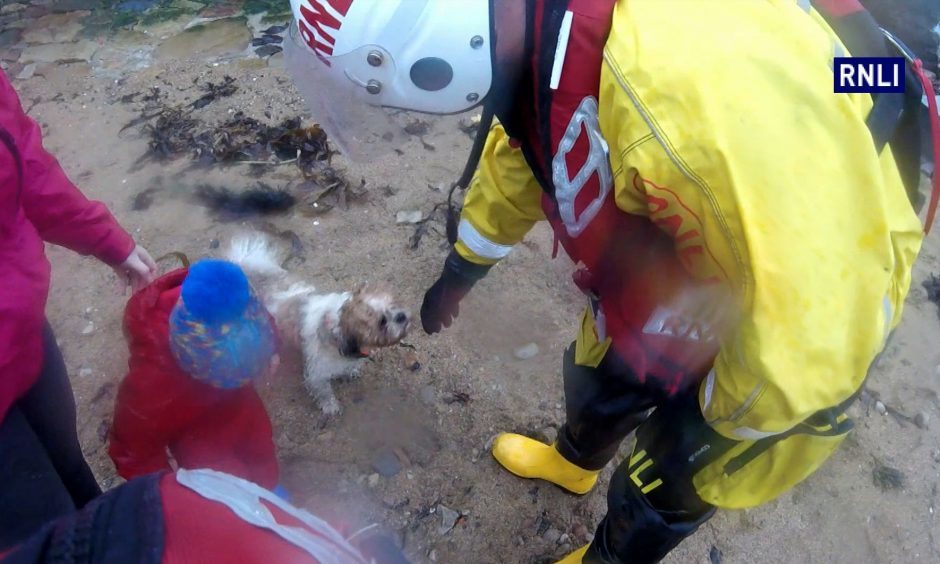 The woman, Gill Fraser, was looking after Hamish Stewart, 2, and the two family dogs, Bert and Molly, when she realised they were becoming stranded due to the high tide.
A spokesman for the Anstruther lifeboat said: "Gill phoned us on her mobile after saying she had waited for an about an hour to see if the tide would change but it was very high.
"They have been on this part of the beach many times but it was a very high tide this time.
"Three of the coastguard guys involved in the rescue play rugby with Gill's husband so they all know each other, which helped in the rescue."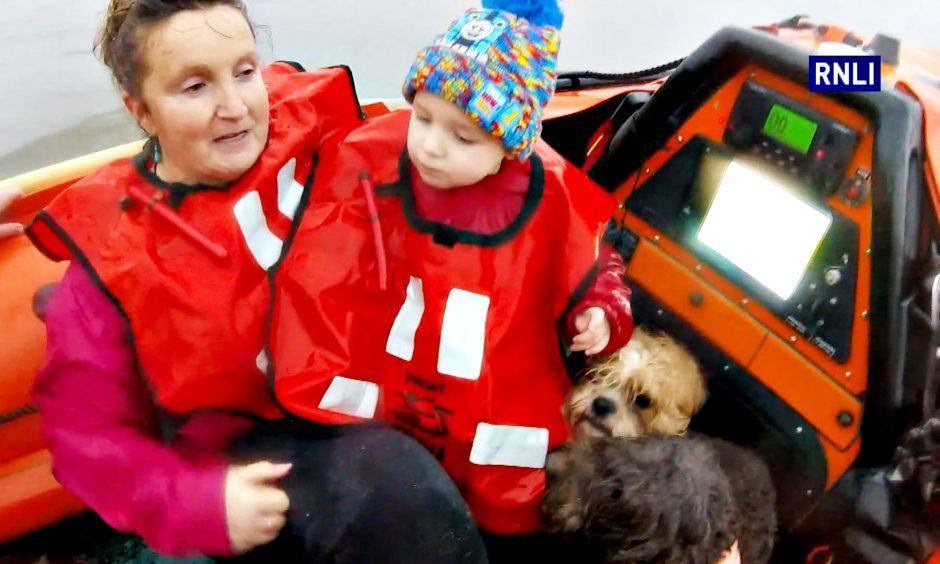 He added: "It was all done and dusted by by 3.10pm.
"The message we would get out is if you find yourself in a situation like this please call the coastguard – that's what we're there for. Don't think about entering the water."