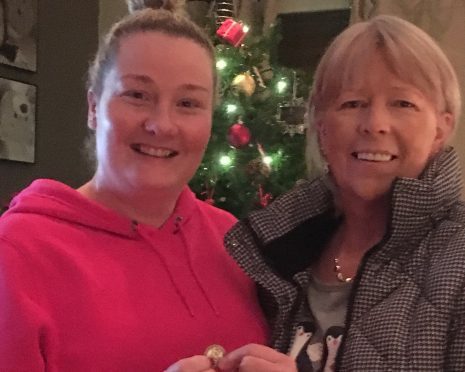 A Fife woman has been reunited with a priceless family keepsake.
A shilling belonging to Pam Colburn's late father had accidentally made its way into a charity collection box.
Following an appeal, the Dunfermline woman has been reunited with the heirloom thanks to the Guide Dogs.
Pam had contacted the charity with the following message: "This is such a long shot I know but something devastating happened.
"My daughter accidentally put my late father's shilling into a dog charity box in Matalan Dunfermline. I have carried that shilling in my purse for seven years and am gutted it's gone."
Volunteer Aileen Murphy went to the store and retrieved the coin from the box before personally delivering it to Pam.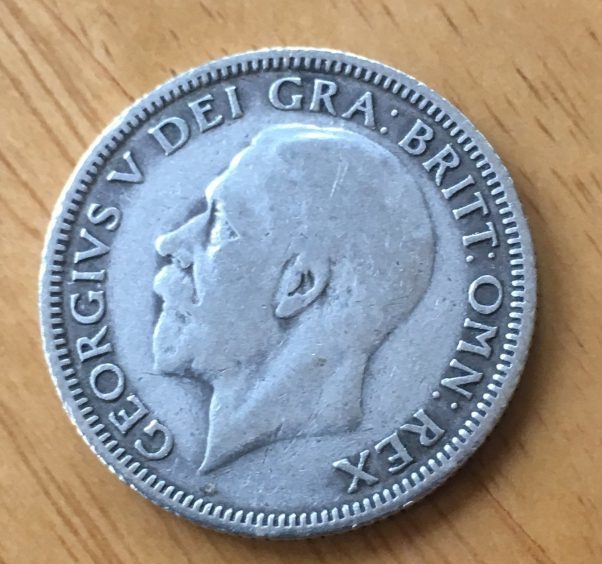 Aileen said: "Pam was absolutely delighted. She couldn't begin to say how much this meant to her."
Anne Rowse, community fundraiser at Guide Dogs, added: "This is a true example of one of our volunteers going above and beyond, and we're so happy we were able to reunite Pam with her father's shilling."