Kinghorn's lifeboat station has had its busiest year since 2010, according to RNLI figures.
Crews launched on 54 separate occasions during 2017, the highest number since 2010 when the station was the second busiest station in Scotland with more than 70 callouts.
One life was saved and a total of 21 people were rescued in the 12-month calendar year, while the Kinghorn lifeboat team endured a busy end to the year with five callouts between December 19 and Hogmanay.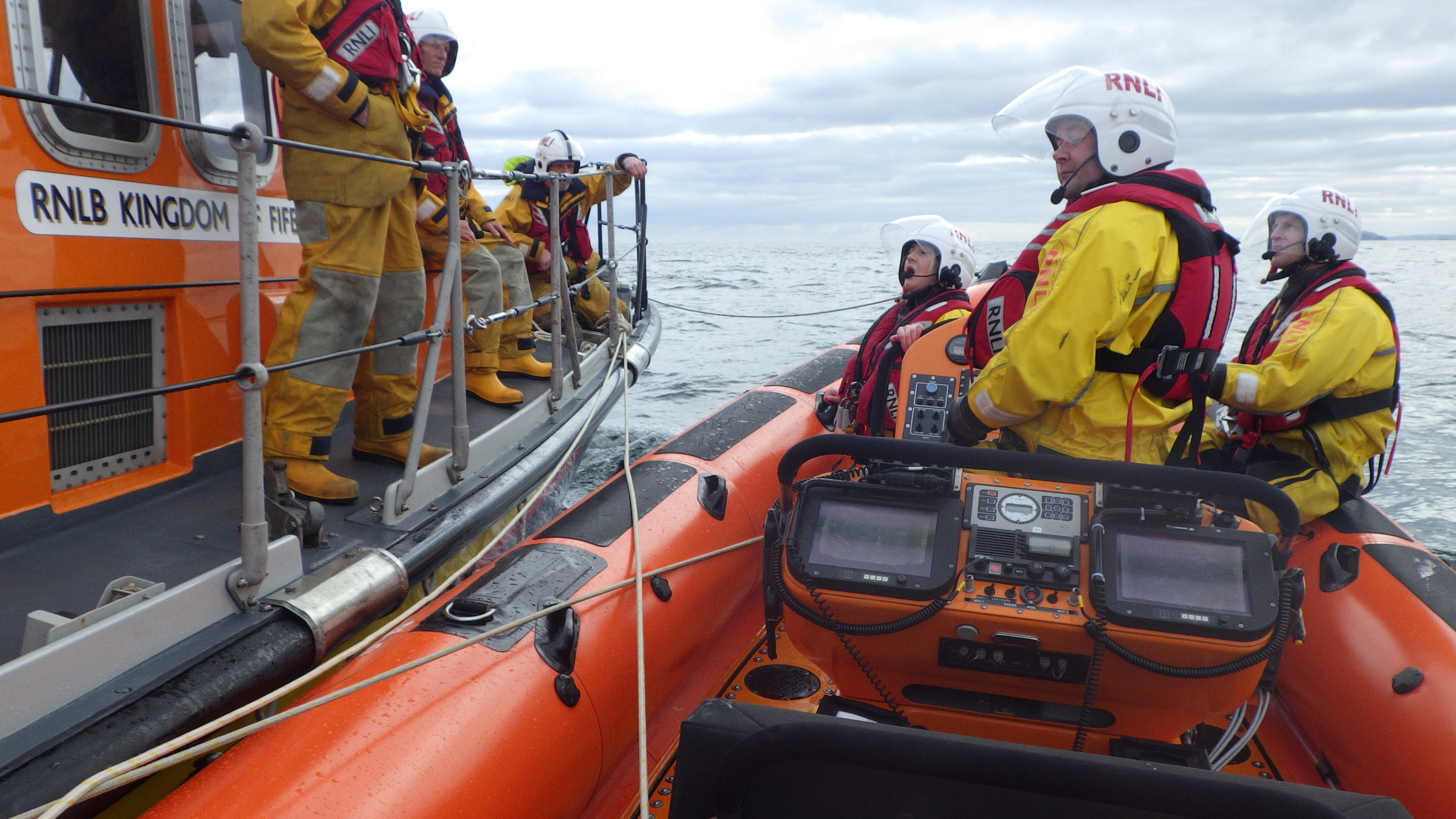 All five of the last callouts of the year were as a result of reports of people potentially in the water, although all incidents were resolved and the people involved were all located safe and well.
Joanne Wibberley, lifeboat operations manager, stressed that the volunteer crew are on call 24 hours a day, seven days a week, and are always ready to answer the pager when it goes off.
"All of the volunteer operational crew and our fundraising team have worked very hard again to fund and maintain our 24/7 service," she said.
"We have had an increase in callouts in 2017, with the biggest proportion of callouts to people in the water, missing, or stranded in our operational area.
"Not all callouts have ended on a high with our volunteer crew dealing with a number of fatalities throughout the year.
"On a positive note though, our team has taken part in a lot of regular training sessions throughout the year and we have taken part in training with RNLI lifeguards, Anstruther lifeboat and our local Coastguard rescue teams.
"This has improved our working knowledge of the local coastline and gets the teams used to working together and improving communication between each team.
"In February and August seven of the crew updated and revalidated their casualty care qualification.
"This involved additional training and assessment over five evenings, but these skills have been put to good use several times since."
The 2017 figure of 54 callouts is 13 more than in 2016, when five lives were saved and 20 people were rescued or assisted.
Personnel from the station have continued to promote the RNLI's 'Respect the Water' campaign, which was launched in 2015 with the aim of reducing coastal drowning by half by 2024, the 200th anniversary of the RNLI.
The campaign has seen messages across the media highlighting the risks of water, and hopefully making people think twice when near the water.
Fundraising continues and 2018 had had a great start with more than £1,000 being raised through the Kinghorn Loony Dook on New Year's Day.
Sheona Smith, fundraising chairperson, said: 'Once again, our events this year have been extremely well supported and we are grateful to the local community for their continued support.
"Mayday is the RNLI's welly-themed flagship annual community fundraising campaign and we are looking forward to the 2018 walk to be held on Saturday May 12.
"Our ever-popular Open Day will be held earlier than usual this year, on Saturday June 30, and we look forward to welcoming our supporters along to Kinghorn to see the station and meet the volunteers before the school holidays begin."
There have also been renewed calls for people to find out more about volunteering with the RNLI.
More information is available by emailing join@kinghorn.org.uk.