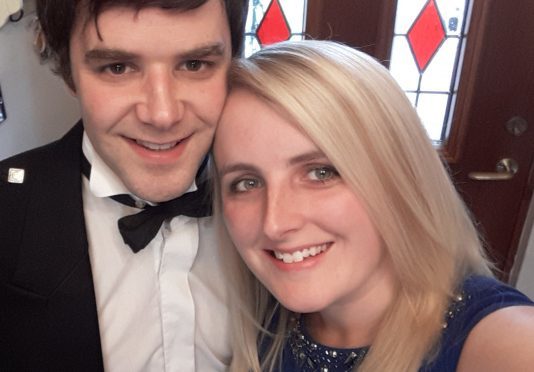 A Fife mother who has helped raise more than £455,000 for families affected by cancer after losing her own child to the disease has been recognised with a national honour.
Jennifer Gill, from Leven, has been given a British Citizen Award for her services to volunteering and charitable giving.
The awards were launched in 2015 to recognise exceptional individuals who work to make a positive impact on society.
BCAs are awarded twice a year to recognise 'everyday' people whose achievements may otherwise be overlooked.
Jennifer, 32, along with her husband Andy, set up the LoveOliver charity in 2011 in memory of their first son, Oliver, who died from a rare and aggressive form of cancer on Christmas Day 2010, just 24 weeks old.
They have financially supported more than 295 families across Scotland and handed out nearly 600 supermarket vouchers to newly-diagnosed families.
The charity is now funding a second four-year PhD studentship at Newcastle University and has expanded the practical support they provide to families to include every newly-diagnosed childhood cancer family in Scotland.
Jennifer is one of 36 medallists who will be honoured at a prestigious ceremony on January 25 at the Palace of Westminster, with each medal inscribed with the words 'For the Good of the Country'.
Medallists are also able to use the initials BCA after their name.
Jennifer said: "The financial pressures on families of children with cancer are enormous so we want to relieve that as much as we can.
"Any publicity for the LoveOliver charity helps no end and I'm just so delighted that our work has been recognised in this way.
"We have a huge team of friends, family, volunteers and complete strangers who get involved and this is a tribute to them and their hard work."
Jennifer was nominated for an award by LoveOliver supporter Sheila Morrison, who said: "She thoughtfully chooses gifts for children with cancer, and wisely distributes financial grants to families to help relieve money worries."
Jennifer is expected to be given her award later this month by host of the ceremony, TV star Bradley Walsh.