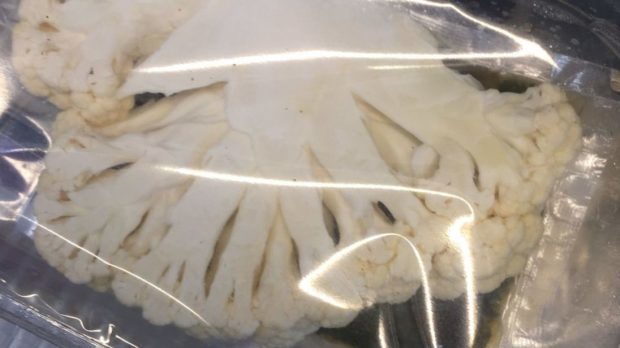 A Fife woman helped raise awareness about plastic pollution when her tweet about packaged cauliflower went viral.
Rachel Clarke, 30, was stunned when her post about a Marks and Spencer "cauliflower steak" was shared more than a thousand times and picked up by national media.
Marks and Spencer stores are selling sliced cauliflower as 'Cauliflower Steak' with lots of lovely plastic and charging £2 (normally £2.50). A cauliflower costs about 69p from a local veg shop. ? pic.twitter.com/v9ocsIAB0R

— Rachel Clarke (@rachclarke27) January 5, 2018
The vegetable had been cut and packaged in a plastic tray, then sealed into a plastic pocket.
Environmentally conscious Miss Clarke, who is from Upper Largo and now lives in Manchester, had set out to highlight the product's excess packaging.
"It was just the sheer amount of packaging that was around it," she said.
"A lot of people interacted with it and a lot of media picked it up.
"It was a bit surreal but it's really encouraging that it sparked a debate."
Marks and Spencer later confirmed it had discontinued the product.
Miss Clarke, who works in marketing, welcomed the decision by supermarket chain Iceland to eliminate plastic packaging by 2023.
"I think it's a really good move for them and it will be interesting to see if other supermarkets do the same."