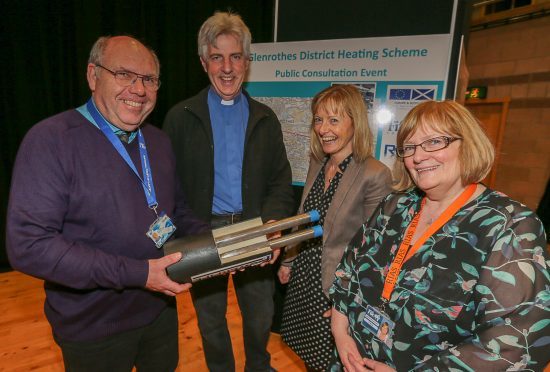 An ambitious multi-million pound scheme which could provide heat for hundreds of properties in a Fife town is hanging in the balance after estimated costs were much more than previously thought.
The Glenrothes Heat project would involve the construction of a network of pipelines which would use heat from RWE'S Markinch biomass plant to provide a sustainable low carbon supply to a mix of industrial, commercial, community and domestic properties.
It would also warm Fife Council facilities including the local authority's Fife House headquarters.
The team behind the scheme had been hoping to draw up a formal business case for approval as soon as next month.
However, The Courier has learned Fife Council has been forced to ask the Scottish Government for additional grant funding of between £5.9 million and £7.2 million after tender costs came back "significantly higher" than pre-tender estimates.
It means the total capital price tag is now estimated at £29.7 million, based on the lowest tender.
Various sources are due to make up the funding, including RWE's commitment of £12.4 million and the existing Scottish Government pledge of around £8.6 million.
In an update to councillors, Keith Winter, enterprise and environment executive director, warned the scheme will be "financially unsustainable" without funding approval from Edinburgh.
"If this money doesn't come through, that will knock this on the head," he stressed.
The proposed heat network involves around 16.8km of steel pipework, equivalent to 8.4km of buried pipe trench, capable of serving hundreds of homes and businesses.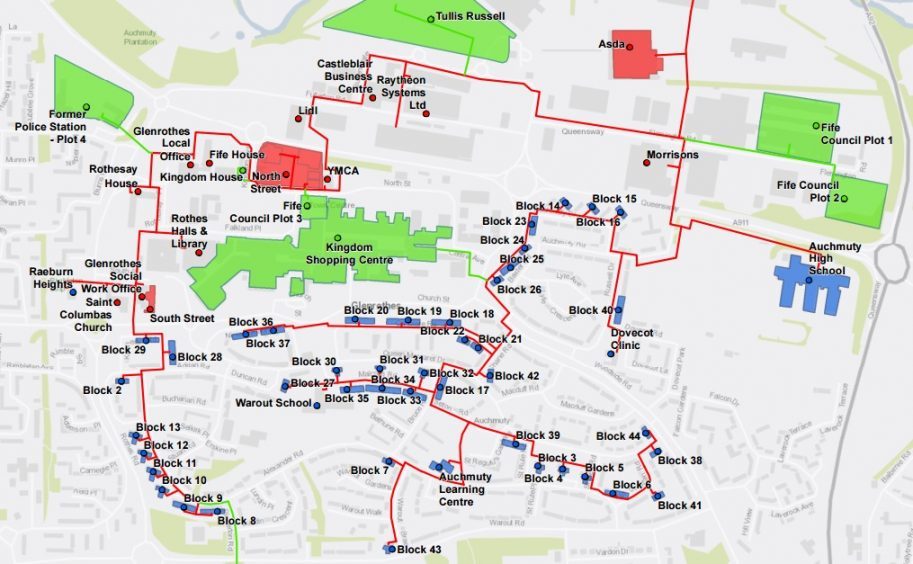 Funding deadlines, dictated by European restrictions, are tight. Commissioning of the system is due to be done by December 8 this year and the provision of heat to Fife House and Rothesay House in place by the end of January 2019.
Mr Winter insisted the need to tackle climate change remained the key driver behind the project, and should override any potential pitfalls.
"This has got walk away written all over it, if you wanted an easy life," he noted.
"There is a kind of 'no guarantees' landscape here, but this is territory that councils are going to have to get into commercially."
He said there were a number of reasons why tender costs were higher than previously predicted, including inflation, and what he described as the "price of risk" in that pipework would have be in the ground by December.
Inverkeithing and Dalgety Bay Councillor Alice McGarry highlighted similar projects where costs were much greater than envisaged, adding: "This is obviously an exciting project but given previous experience it's probably quite a worrying one as well."
But Glenrothes Councillor Ross Vettraino said: "If we as a society are serious about carbon reduction then we're going to prepare to take risks."