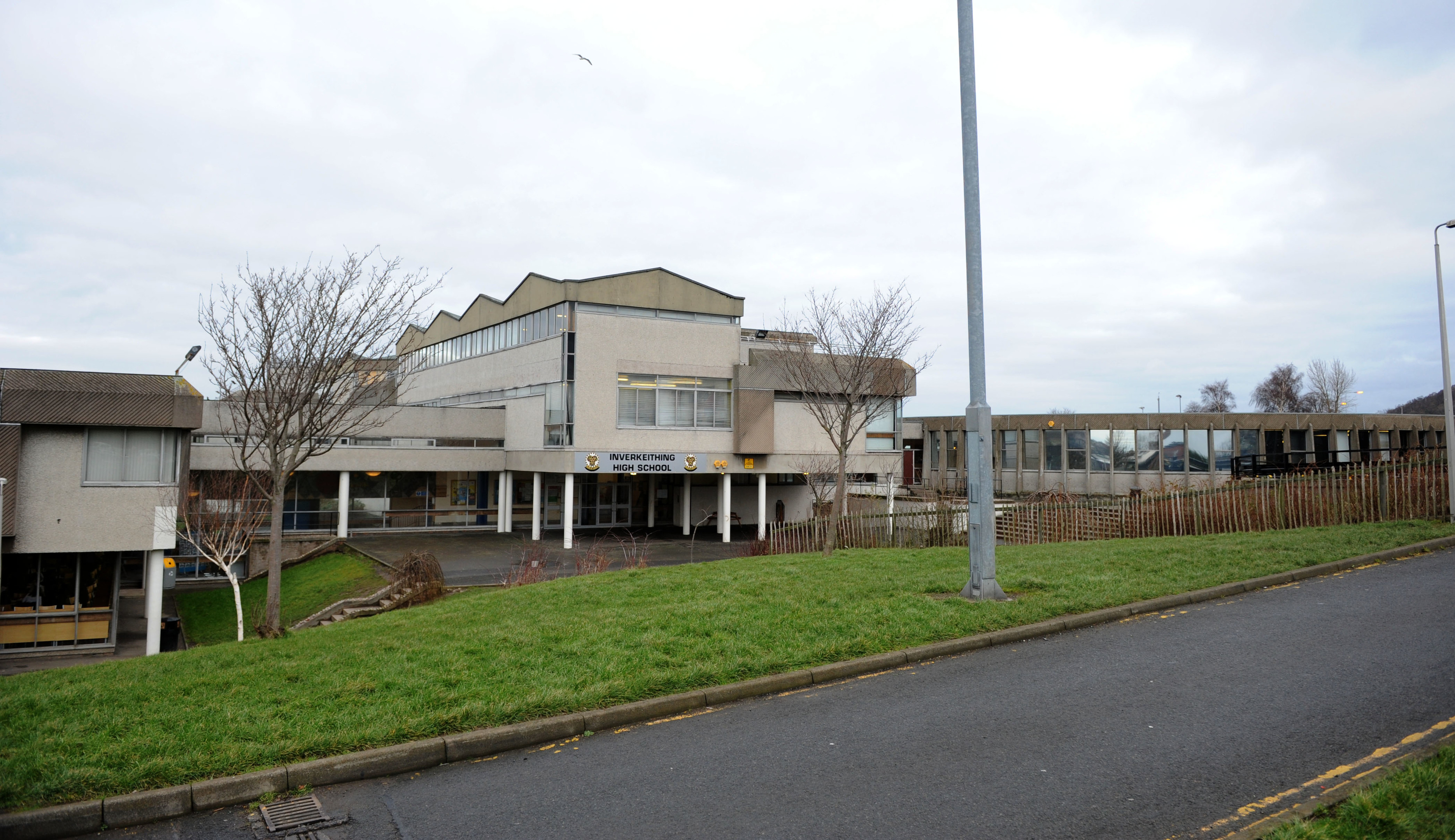 Stressed children who failed to secure a place at their catchment high school will be given mindfulness training to cope with anxiety.
Fife Council is to introduce a specialist programme for the 95 P7 pupils who were not allocated spaces at Woodmill High in Dunfermline, which has reached its capacity.
They have instead been offered places at Inverkeithing High for the 2018-19 session as officers continue to work to redraw catchment areas to resolve the capacity issues.
The long term solution will be implemented by August 2019, meaning in some cases just one year group of children will be separated from their primary school friends.
Some youngsters will also be split from classmates as those with older siblings at Woodmill have been allocated places there.
Head of education Shelagh McLean said affected pupils would be supported with a full transition programme.
"Distance has been used in finalising the allocation of places with the shortest distance between the home address and Woodmill High School being offered places at the school first," she said.
Many parents are upset their children are being bussed out of Dunfermline to attend school but Ms McLean said it was important all 95 affected went to the same secondary so the transition could be managed and pupils supported "in the best way possible".
"We can't accept all 95 into either Dunfermline or Queen Anne high schools or it will create the same problem with capacity as we have at Woodmill," she said.
Councillors last year rejected a solution put forward by education officers that addresses in the Masterton Primary catchment be rezoned from Woodmill to Inverkeithing high schools.
This followed a backlash by Masterton parents and came despite a warning from Ms McLean that any delay would result in a much larger group of pupils failing to be accommodated within their catchment school.
It is thought placing requests from parents throughout west Fife will bring the number affected down to between 50 and 70 and people have been urged to get their requests in as soon as possible.
In the meantime however, scores of pupils remain in limbo with just seven months to go before they start their new school.
Dunfermline Labour councillor Helen Law said she was surprised by the current position.
"I thought we were looking for a Dunfermline solution in the short term," she said.