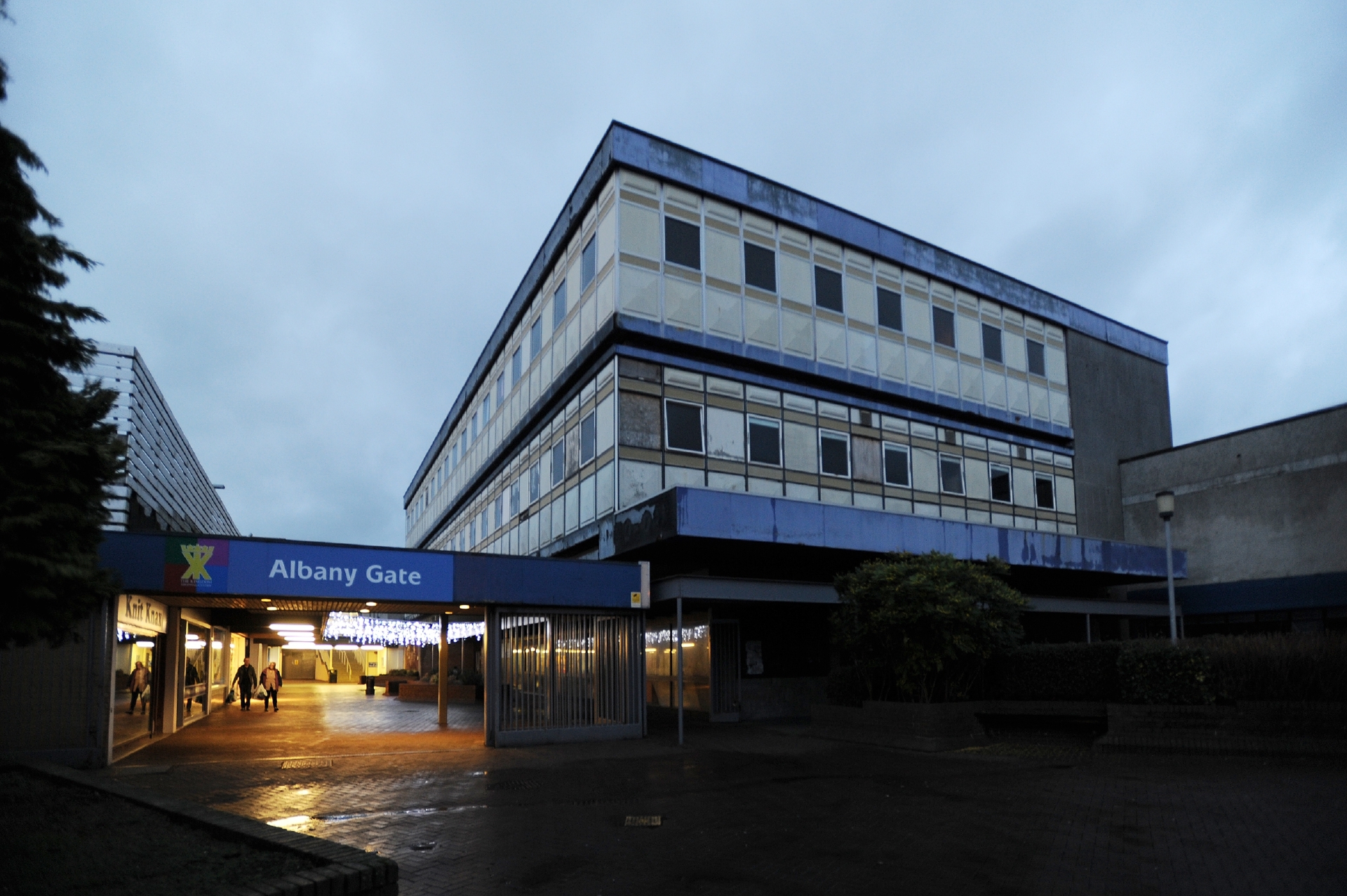 The landlord of Glenrothes' Kingdom Centre is profiting from planned demolition work, the town's MSP has claimed.
Jenny Gilruth has launched a stinging assault on Mars Pension Trustees after hearing claims of spiraling rents from town centre retailers.
It comes after Ms Gilruth previously flagged up her concerns about the Kingdom Centre's ownership, having accused Mars of neglecting the site.
However, having been told by some tenants that shop rents have risen as plans to demolish the former Coop department store progress, the MSP said that store owners were being left in the dark.
She said: "Last year I wrote to every business in the Kingdom Centre. The findings of this survey were frankly appalling.
"I had constituents emailing in their dreadful experiences and I met with a number of business owners.
"One tenant has been in the Kingdom Centre for the past 26 years and yet has had no contact from the owners at all since Mars bought the town centre in 2013. That's unacceptable."
Demolition of the former Coop at Albany Gate could begin as early as this summer, with a new car park to be created on the site until a long-term strategy for the land is developed.
It is understood an agreement has been reached between Fife Council and LaSalle Investment Management, the agents that oversee the running of the Kingdom Centre on behalf of Mars, to allow the work to commence.
However, Ms Gilruth said she remains unconvinced following a meeting with LaSalle last week, where it was claimed that no business would be adversely affected by the demolition work.
She added: "Businesses are being asked to move further into the town centre and in one case I know of the rent has more than doubled.
"Mars are making money out of this demolition (and) the businesses of Glenrothes deserve better."
The Courier approached LaSalle for comment on Tuesday but received no response.