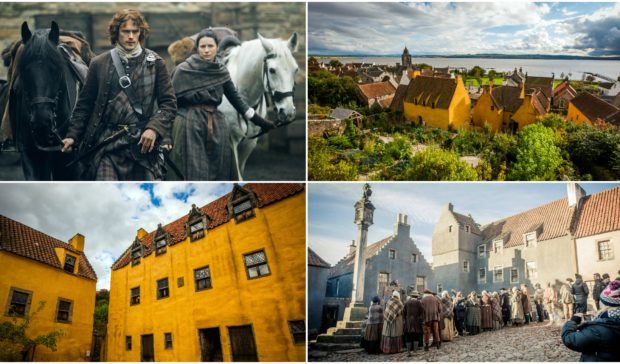 Another Fife village will be in lock-down next week as it welcomes the cast and crew of hit TV show Outlander.
The historic mining village of Culross will this time be the centre of attention as filming on season four of the hugely popular series gets under way next week.
It comes just weeks after shops and restaurants in Falkland were transformed back in time to accommodate Outlander.
Filming in Culross is said to be taking place from Monday, February 19 until Thursday, February 22 with several local roads due to be closed as a result.
It is believed to be the third time the village has welcomed the Outlander team, with the historic setting providing the ideal environment for some of the show's major set pieces.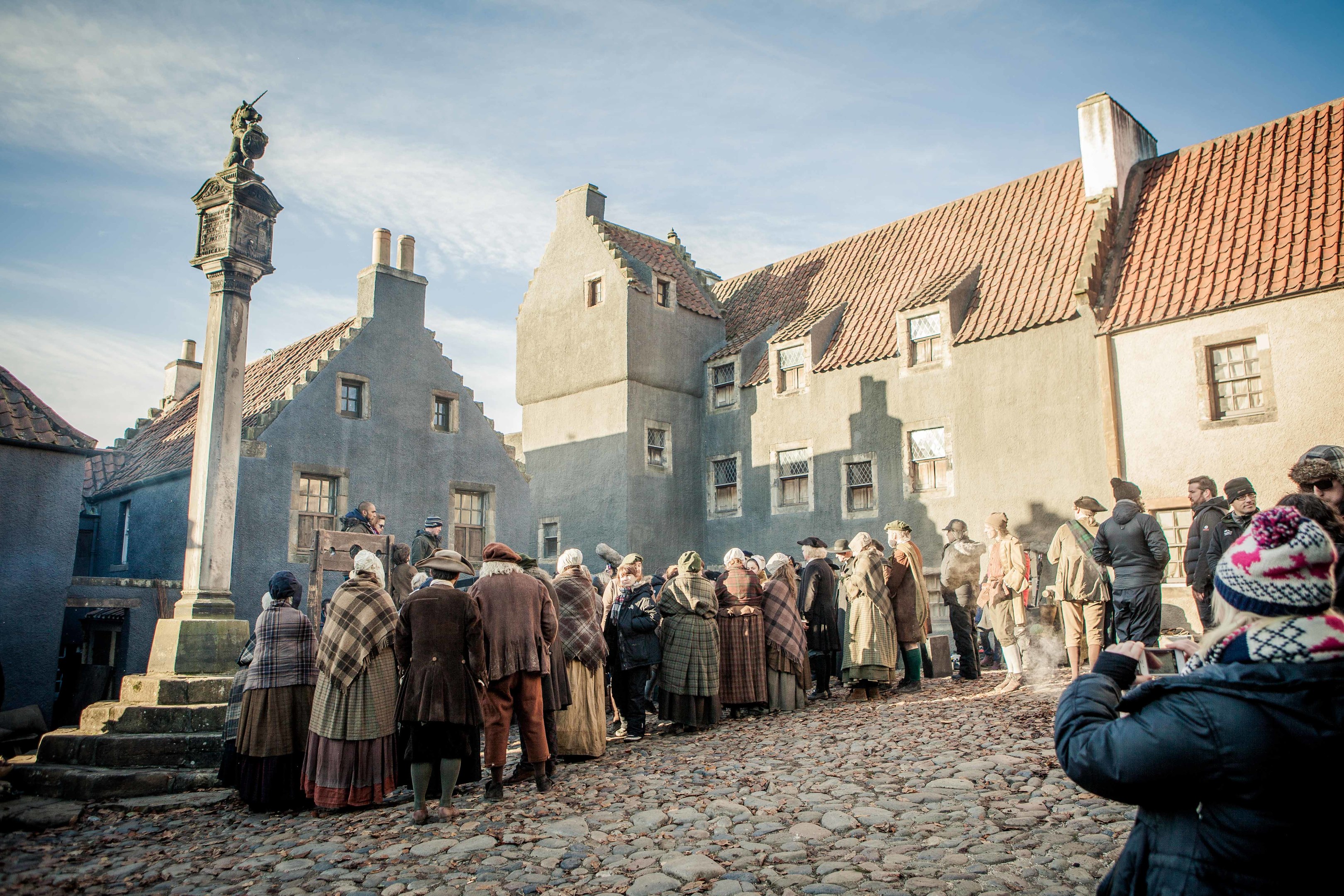 Many of the buildings in the town are ancient, dating as far back as the 1400s.
Landmarks including Culross Palace, the Causeway and Mercat Cross have all taken centre stage in the past.
Chairman of the Culross Community Council Tim Collins said the TV show had caused tourism in the historic village to go "through the roof" in recent years.
He added: "They come regularly. This is the first time this year that they have been. They do come a lot from time to time, it is one of the set pieces for them.
"It brings a lot of tourism to the area. The footfall of tourism from the last series just went through the roof. Most of the stuff they are filming at this time is National trust properties.
"They chose Culross because it is so ancient. Most buildings in Culross date back to the 1400s. The village used to be the main port of the Forth. The streets aren't full of modern inconveniences.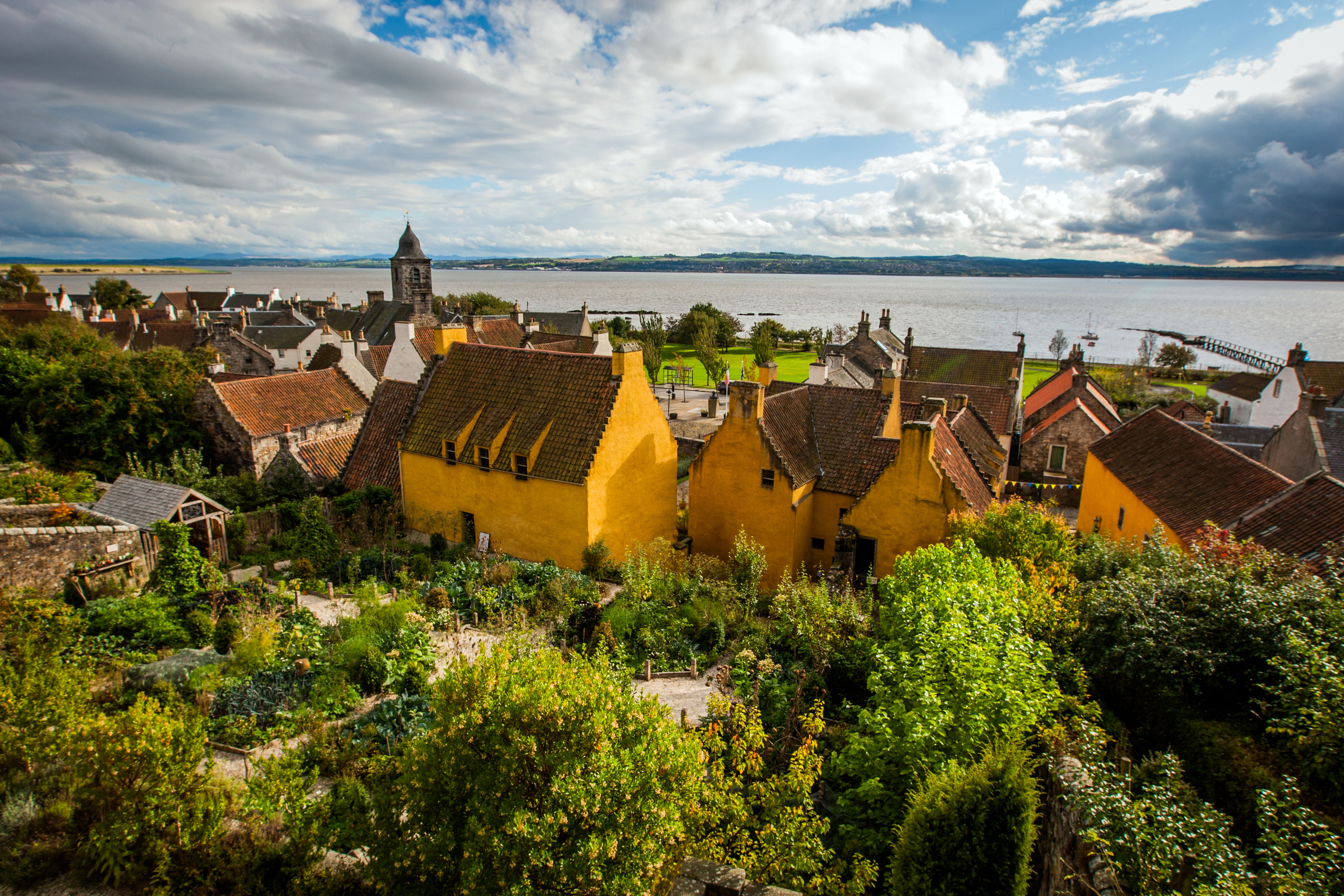 "When they are filming there is an inconvenience to people who live nearby, (but) it is minor disruption. It is not a big issue. They (the crew) do lots of good stuff for people here."
PICTURES: Shop makeovers and street closures as Fife village prepares for Outlander filming
A statement on the Culross Fife Facebook page warned limited parking spaces would be available across the village while Outlander's crew are in town.
It adds: "As you are probably aware, there are road closures planned for Culross to accommodate the above filming."
It stated that the whole of the village's east car park would be for use for "filming vehicles only" from Sunday, February 18 until Friday, February 23.
From Monday until Friday the west car park will be used by the Outlander crew, leaving "53 spaces available for public parking".