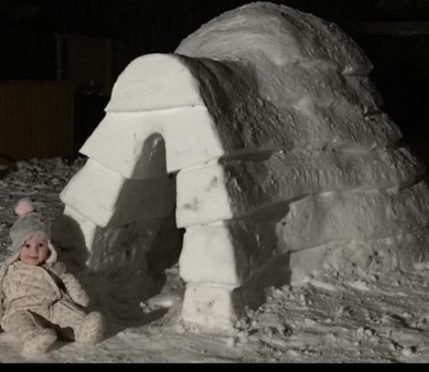 Little Willow Alexander doesn't have to worry about the weather — she can just wrap up warm and shelter in this amazing igloo.
The seven-month old tot is absolutely delighted with her new home, built in her garden in Cupar, Fife.
Dad David created the impressive structure — providing a perfect miniature home for his beloved daughter.
And as our picture shows, Willow is pretty impressed by her old man's efforts.