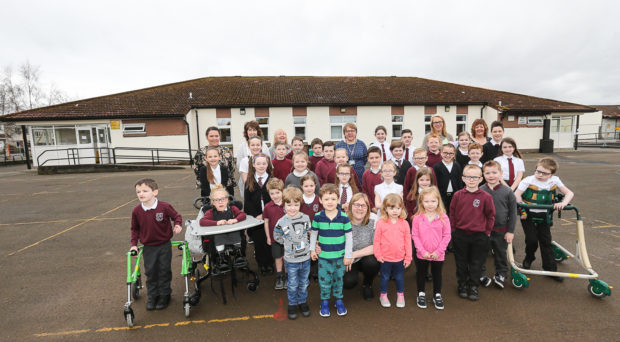 Pupils of a fire-hit primary school have returned to their own desks for the first time since December's devastating blaze.
Youngsters and staff were forced to flee Cairneyhill Primary on the afternoon of December 8 when flames ripped through part of the building.
They were relocated to Tulliallan Primary while a clean-up and partial demolition was carried out.
The fire was caused by a suspected fault in the school's electrical system.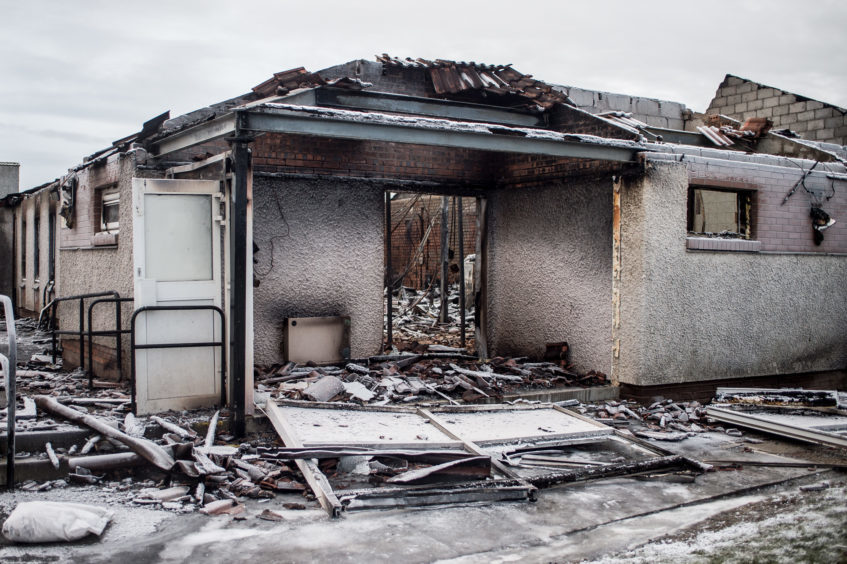 The tireless work of council staff meant the school and nursery were able to return to normal as schools across the region went back after the Easter break.
Further work is needed to rebuild the rear of the school, which houses the junior section, and some children are being taught in temporary accommodation in the meantime.
Headteacher Fiona Hall said: "We are all so glad to be back.
"It was lovely to see the children's faces light up as they came back today.
Cairneyhill Primary School fire: Drone footage reveals extent of damage
"Our hosts for the last four months at Tulliallan have been so accommodating and made us feel so welcome.
"I can't thank them enough but this is our school and it is so good to be back."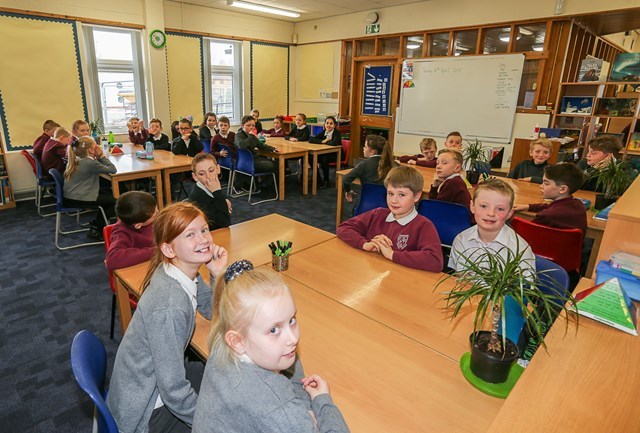 Ms Hall praised the support given to the school from a variety of people, both within and outwith the council.
"I want to thank everyone who stepped in to help over the last few months, staff who have gone over and above to make sure everything was ready for us today," she said.
"Especially, I'd like to thank Tulliallan staff, pupils and parents for allowing us to share their school all this time and other schools who donated equipment to use following the fire, but also the wider community and the families who have supported us throughout this difficult period.
"Although the fire was devastating for the school, the warmth and kindness of all those who stepped in to offer help made it all so much easier.
"I also want to thank my amazing staff team again for their care, calmness, support and professionalism and my amazing children who I always say are the best…because they are!"
The pre-Christmas blaze prompted fire safety concerns after it emerged a security alarm and not a fire alarm alerted staff.
It was later revealed one in four Fife schools do not have smoke detectors.