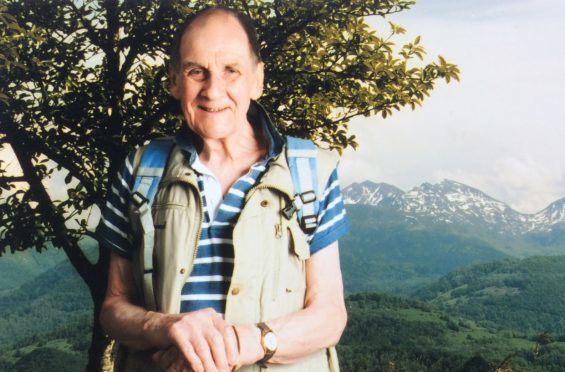 An octogenatrian army veteran who has come through prostate cancer and a double heart by-pass is taking on the gruelling Cateran Yomp.
St Andrews-born Andrew Wedderburn, 84, will be joining his sons Dominic and Patrick, for 22 miles of the endurance challenge across the foothills of the Cairngorm Mountains in June.
Despite having moved to the French town of Mirepoix, where he lives with his wife Felicity, Mr Wedderburn still reads The Courier.
"Way back in December it was advertised in The Courier," he said.
"I was advised, having had heart surgery, to walk and I thought that would be a good walk to go on."
The yomp, which is raising funds for ABF The Soldiers' Charity, will have a special significance for Mr Wedderburn.
"I was a soldier and it's the 100th anniversary of my father's posting to France in the First World War, which he survived," he added.
Mr Wedderburn said it is "entirely coincidental" he chose to move to Mirepoix, with his family having an historic connection to the town.
His family are descendants of Cardinal David Beaton, who was Archbishop of St Andrews and the last Scottish cardinal prior to the Reformation. The cardinal, who died in a grisly execution at St Andrews Castle, was made Bishop of Mirepoix in 1537.
Mr Wedderburn said he was "jolly lucky" that his cancer was picked up early and is preparing for the challenge by walking a few hours a day.
Dominic, 44, who is an associate at Cupar property consultancy Galbraith, said: "It's a privilege to be doing this walk with him. He's in great shape and he's really focused. He's really got the bit between his teeth."
Also walking is Patrick Wedderburn, 51, who took over the family farm from his father, and George Lorimer, a partner at Galbraith.