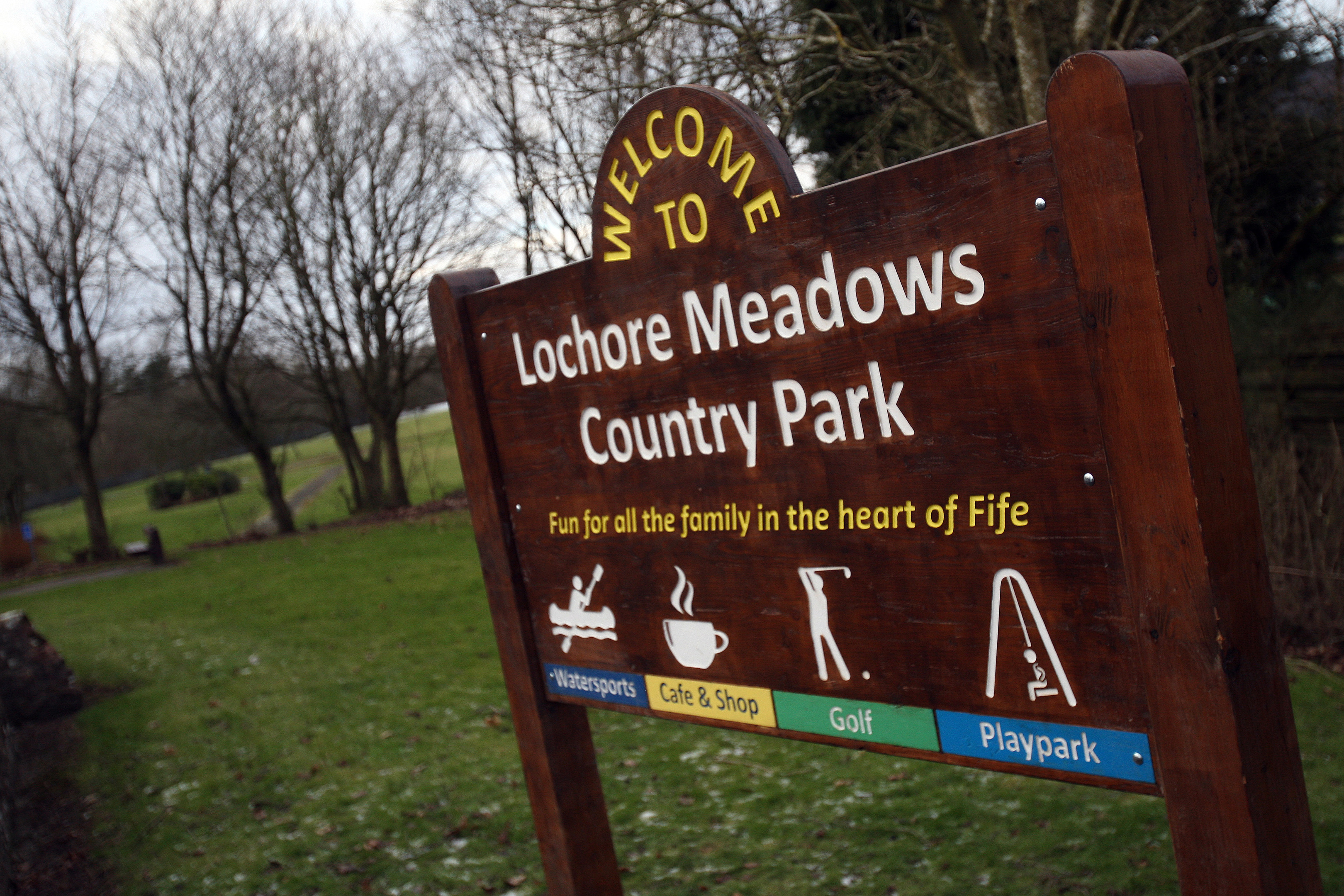 A 20 strong herd of cows went roaming on the streets of Crosshill after a thoughtless idiot jammed the gate of their field open.
Baffled residents quickly raised the alarm with workers from Inchgall Farm, in the nearby Glencraig, who raced to the scene to catch the animals on Monday morning.
It was discovered that a swing gate to their field at Lochore Meadows had been tampered with after a stick was lodged in the closing mechanism.
Farmer Ross Brownlie and his wife Julie Ann have now appealed for members of the public using the beauty spot to be more mindful of their actions.
Julie Ann, 31, said: "We would ask people to just think twice about their actions in the countryside. Please just be mindful that it's a field that you're walking through.
"Just because you can't see the cows, it doesn't mean they're not there.
"For public safety, for cars and for people's property, please be more mindful and close the gates. It's a swing shut gate so normally it would just bounce shut itself.
"But somebody intentionally put a stick there, knowing that it wouldn't shut. That stick was put in there for a reason. They're ruining it for everybody else by doing things like this.
Public warned to keep dogs under control following death of more sheep on Fife farms
"The farmers have got enough to do at this time of year. My husband just sat down to have his breakfast and his phone rang so he just had to run out the door.
"I think there were about 15 to 20 cows but there may have been more than that. It could have been so much worse than it was in the end.
"There's a risk to the public, to cars driving on the main road and a lot of gardens could have been damaged too.
"When my husband and his colleagues caught up with the herd, they were in Park Street in Crosshill.
"He said that had they gone the other way, then there would have been a lot of gardens destroyed in that area which we may have been liable because they're our cows.
"It's so annoying because people think that it's their area but actually the cows were there before them.
"It's their field and we're lucky enough to have the privilege to walk through there.
"We had another incident in the last few months where the sheep were killed by a dog that was off the lead," Julie Ann added.