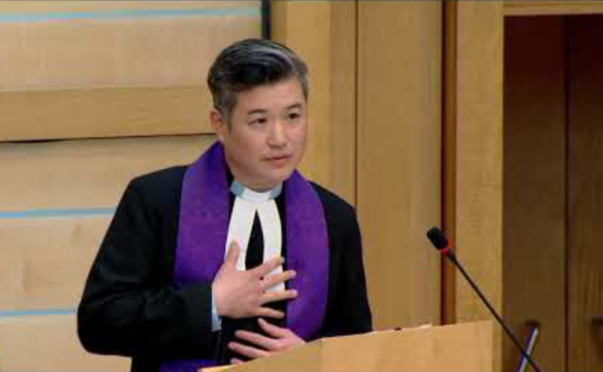 An historic meeting between US President Donald Trump and North Korean leader Kim Jong-un represents a "flicker of hope", a Kirk minister has said.
Rev Sang Cha, 41, whose mother fled North Korea with her family when she was three, said it would be a "pure gift" to see North and South Korea reunify as one country in his lifetime.
The Church of Scotland minister of St Mungo's Parish Church in Alloa, said there had been "too much suffering on both sides".
Mr Cha, a former Hollywood actors agent who swapped the celebrity lifestyle for the pulpit in 2011, said: "It is my sincere hope that North and South Korea come together once more.
"Korea is an ancient country and there has been too much suffering on both sides.
"To see unification during my lifetime would be such a pure gift.
"This meeting represents a flicker of hope in the right direction – a small, humble spark."
Mr Cha's mother fled North Korea as a youngster, tied to her own mother's back with a blanket on the arduous journey south.
His family settled in the South Korean city of Ulsan after the war.
"My mother is yet living and she, together with her generation, bears the scars of that terrible war, still," he added.
"The scars on her toes from frostbite bear witness to this truth.
"And Mother Time has not healed the grief of that generation."
Mr Cha moved from Seoul to New Jersey with his family when he was eight but still has memories of the Asian city.
"I can still remember, as a child, the night emergency bombing drills that were performed where entire rows of high rises buildings would switch off all lights and we were not allowed to flush the toilet," he said.
"The Korean situation is a seemingly intractable and impossible problem, nevertheless, I live in hope."