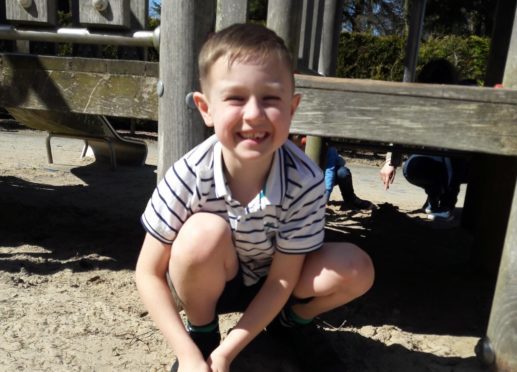 A mother has issued a rallying call to people to take a test to see if they are a stem cell match for her desperately ill son.
Tracy Gartshore from Rosyth hopes as many people as possible will step forward as potential donors for eight-year-old Michael, who has aplastic anaemia, a rare, potentially life-threatening condition because of which the body does not produce enough blood cells.
Blood cancer charity DKMS is coming to Dunfermline next month with cheek swab kits to allow people to be tested.
Tracy said even if donors turned out not to be a match for Michael, they still had the potential to save the life of one of the eight million people registered with the charity worldwide.
"This isn't just for Michael, it's for everybody," she said.
"We're hoping this event makes a big difference and gets lots more folk on the register."
DKMS will be using an empty shop unit in the Kingsgate Centre, opposite Marks & Spencer, for the five-hour event on Saturday July 14.
Members of the public can drop in anytime between 10am and 3pm.
Tracy and other members of her family will be there selling raffle tickets in aid of DKMS.
"We're hoping we'll raise enough to cover the cost of the swab kits," she said.
"All the money will be going to the charity."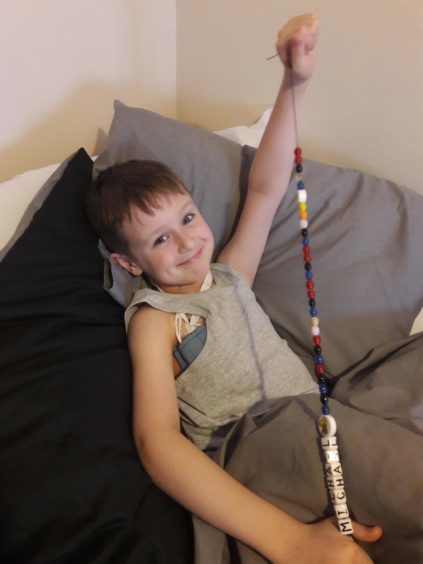 Michael, a P3 pupil at Kings Road Primary in Rosyth, was diagnosed in the middle of last month after his entire body was suddenly covered in bruises.
Without a stem cell transplant he is at risk of uncontrolled bleeding, serious infection and other complications.
His three-year-old sister Charlotte has been tested to see if she is a match and the results are expected soon.
If she is not, Michael will have to rely on an unrelated match.
In the meantime, he is undergoing regular blood transfusions and Tracy has also appealed for more people to give blood to ensure stocks are available.
More details about next month's event can be found on a Facebook page, Wee Michael's Journey: https://www.facebook.com/Wee-Michaels-Journey-922345817937857/.