A Fife man has admitted he has been blown away by the response to his weird and wacky wood burners, fire pits and barbecues – all of which have been fashioned out of recycled materials.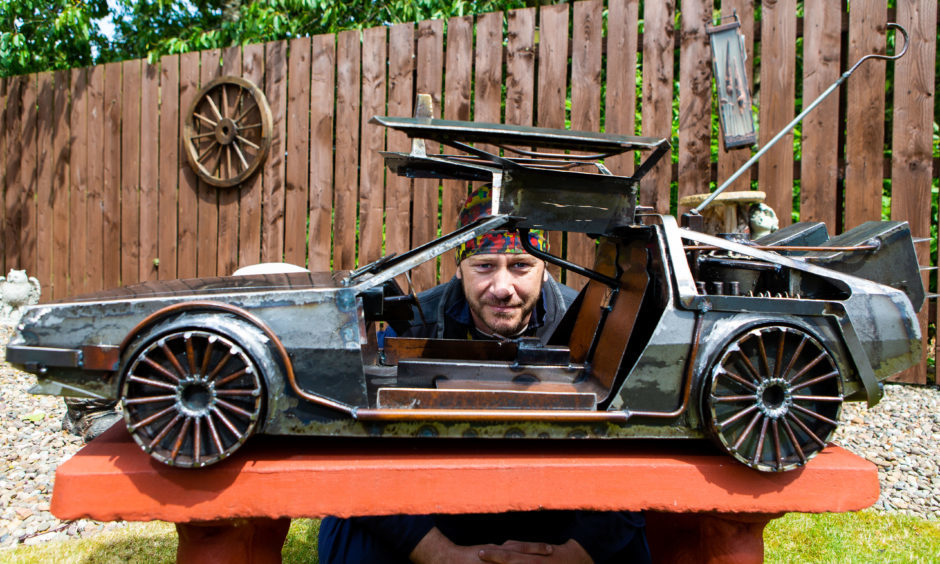 Barry Wood, 39, who lives in Thornton, started off bringing old gas bottles back to life as something of a hobby, but his fledgling business is taking off in a big way.
Now the scrap metal fabricator, who has called his new enterprise Caddyshack Creations, is getting busier and busier with orders — and he can't believe how people have taken to his one-of-a-kind artwork.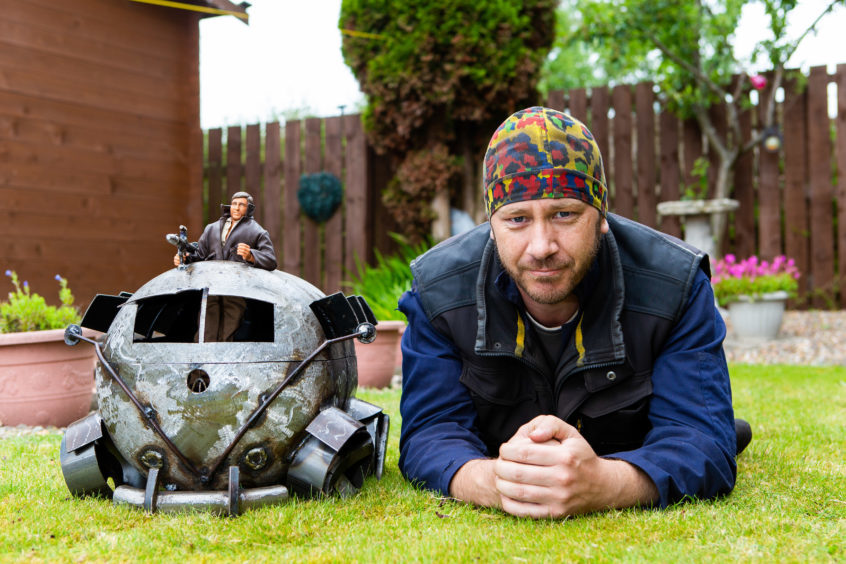 His latest piece, a replica of the DeLorean from the Back to the Future movies, took pride of place at Glenrothes Comic Con earlier this month, although Barry has turned his hand to various quirky character-themed burners and barbecues in recent years.
From bright yellow Minions, Judge Dredd's helmet and Star Trek and Star Wars characters to an amazing barbecue in the shape of the Titanic, it seems no job is too outlandish for Barry.
"I'm trying to get myself started up as a business and I think I'm one of the first guys in the UK to have started doing these," he said.
"It's all done by recycling old used gas bottles — scrapyards don't take them any more and people can't get rid of them, so I thought I'd try to put them to good use.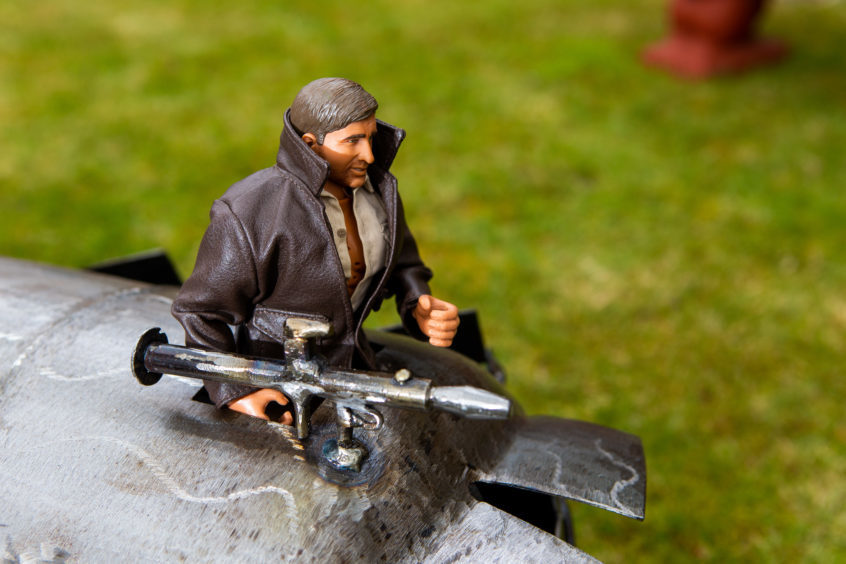 "I've got three boys at home and they were always saying to me: "Can you make this? Can you make that?
"So that's how it started and it's just gone from there really."
Armed with just a hammer, grinder and stick welder, Barry has been beavering away in his workshop for months now and has produced scores of custom-made burners and fire pits for inside and out.
Anyone interested can visit Barry's Facebook page entitled CaddyshackCreations.