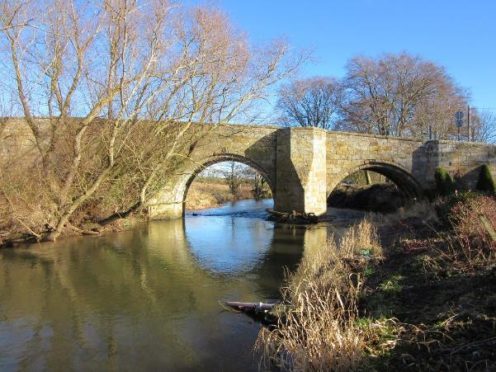 A near-five century-old Fife bridge is in dire need of repair, it has emerged.
Local authority officials have warned maintenance on Dairsie Bridge, which spans the River Eden three miles south of Dairsie near Cupar, is "essential" to prolong the its lifespan after defects were highlighted during inspections.
The bridge, which was reputedly built between 1522 and 1538, was A-listed in March 1984 and was  classed as a scheduled monument until two years ago due to its historical significance.
Doubt has been cast over its future after it was hit by a vehicle more than a year ago and several cracks were identified in the sandstone.
Fife Council has now applied for listed building consent to carry out essential maintenance and repairs, and the hope is that work can begin on the structure later this year.
A spokesperson said: "All works will be carried out under the Scottish Environment Protection Agency's General Binding Rules 6 as the works are maintaining the existing structure.
"However, SEPA will have to be consulted before hand to agree the proposed methods.
"The salmon fisheries board will also be consulted before works commence. In addition all works in the vicinity of the watercourse will be undertaken out with fish spawning times."
Top of the required works list is the reconstruction of the bridge's south east wingwall, which was hit by a vehicle in February 2017.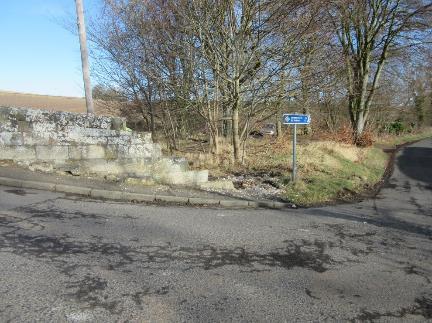 Specialist advice will be obtained from the Scottish Lime Centre, which is based in Charlestown, and stone is currently being stored at a depot in Cupar where it will be matched against historic photographs.
Structural movement has also been discovered at various locations on the bridge and has caused cracks over time, and these will be repaired under the listed building consent application.
Concrete scour protection will be repaired, replaced or reinstated where necessary to match the existing construction, while gullies are to be unblocked or replaced and completely cleaned out to remove a build up of sediment.
Historic Environment Scotland has indicated it has no comment to make on the proposals, although it has stressed this should not be taken as support for the proposals.
The crest of Archbishop James Beaton of Balfour – who at one time was Lord Chancellor of Scotland under King James V – is present on the downstream face of the structure. It is believed that he ordered its construction.