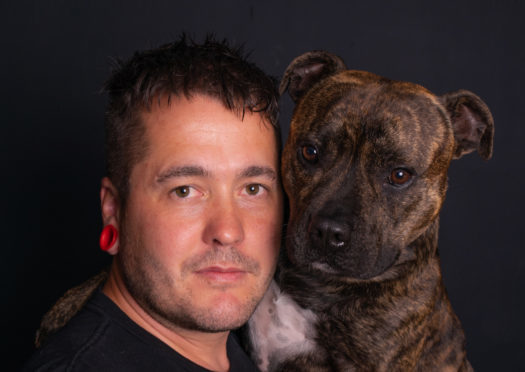 A Buckhaven dog is hoping to get its paws on a top prize.
Cody and owner Steve Howell are local finalists in the national Chuckit! Challenge competition, which invites people to send pictures of their furry friends playing with their favourite toys.
Steve is urging the public to vote for the pair in their bid to win a dog-friendly holiday worth £1,000.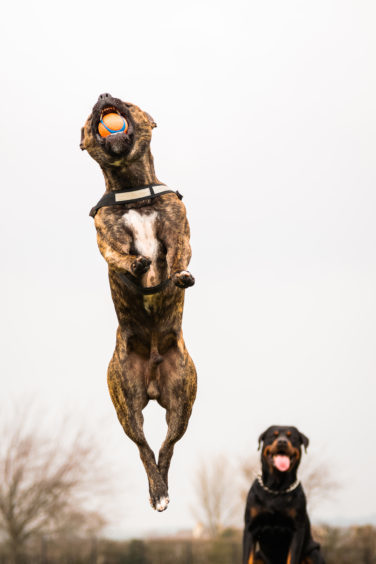 They beat hundreds of entries to a final three place after Cody's acrobatic skills impressed a panel of influential pet professionals including PC Dave Wardell and police dog Finn who was stabbed while in the line of duty.
Steve said: "We are absolutely thrilled to have made it into the top three.
"We hope our friends, family and the local people get behind us and help us to win a holiday that Cody will be able to enjoy with us – he is the star after all"
Local pet retailer Harry's Treats is also encouraging customers and pet lovers to vote for this potential local pupstar.
Its owner Paul Marsden added: "We are so excited to get behind Steve and Cody and spread the word among our customers to help them to get their paws on the top prize.
"It's a great opportunity for someone in the area to win a prize like this, and we wish them lots of luck."
To vote visit  https://www.facebook.com/ChuckitFetchGamesUK/ 
The competition will run until July 31 with the two runners up also receiving a hamper goodies.