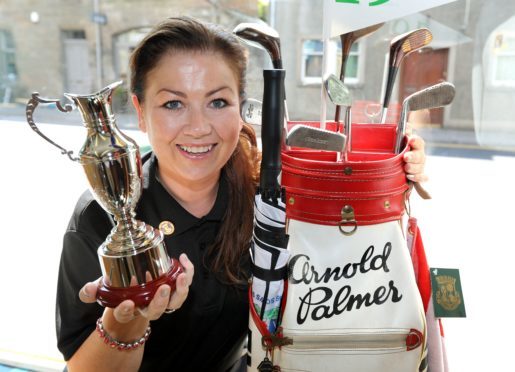 Legendary St Andrews born and bred golf caddie James "Tip" Anderson, who helped American stars Arnold Palmer and Tony Lema to win three Open Championships between them, is being remembered by one of the town's golf shops during the staging of the Senior Open this week.
Arnold Palmer's golf bag, which Tip carried for the American at every Open Championship in which he competed, is currently on display in the window of The Golf Shop of St Andrews in Ellice Place.
It was bought by golf shop owner Mike Parks for an "undisclosed sum" around 20 years ago after Tip donated it to a charity auction.
When it was put on display in the window during the Open Championship at St Andrews in 2015, Victor Lema – the son of 1964 St Andrews Open winner Tony Lema who was killed in a plane crash in 1966 aged just 32 – unexpectedly popped into the shop when he saw a photograph of his father on the wall and said: "Thank you for keeping my father's memory alive."
Shop manager Karina MacKinnon said the bag was again capturing a lot of interest having been put back on display for the duration of this week's Senior Open.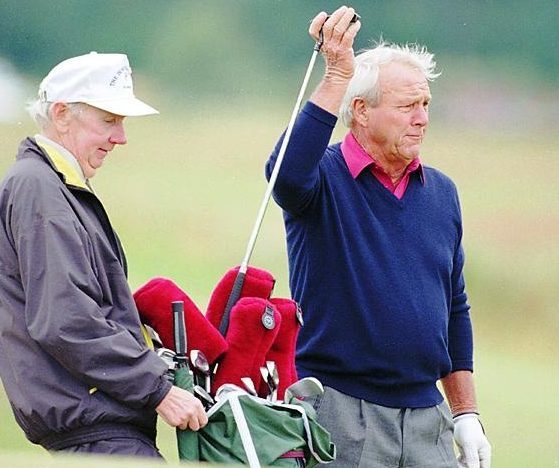 "People have been taking a particular interest in the bag – popping in and saying 'was that really his?'" said Karina. "It's quite remarkable."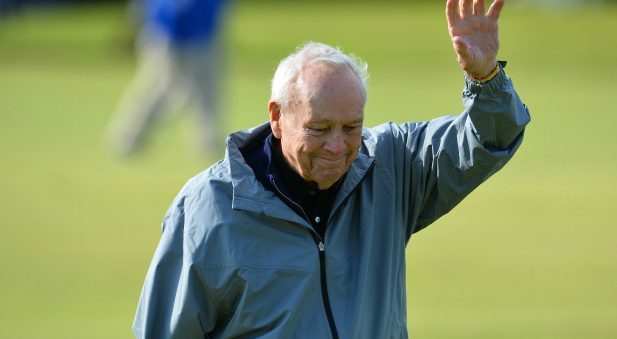 Tip Anderson, who died in 2004 aged 72, had an association with Arnold Palmer – known as The King – for more than 30 years.
He shared many of Palmer's successes over the years since they first joined forces at the Centenary Open Championship in 1960.
He was on the bag when Palmer won at Birkdale and Troon the next two years, and every time he played in any event in the British Isles through to the 1990 Open Championship at St Andrews again.
At the 1964 Open in St Andrews, Palmer was unable to make the trip across the Atlantic and recommended Tip to his friend Tony ''Champagne'' Lema.
The US golfer had never played the championship Old Course before and had only two practice rounds.
However, with Tip at his side, he went on to win the coveted Claret Jug – and gave the St Andrews caddie much of the credit for his success.
Tom Watson, who won the Open five times, and Arnold Palmer, were amongst those who received honorary degrees from St Andrews University in 2010.