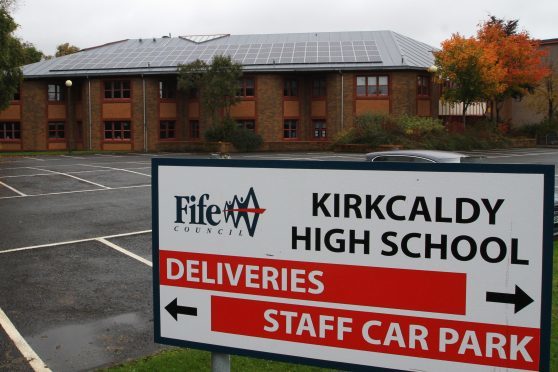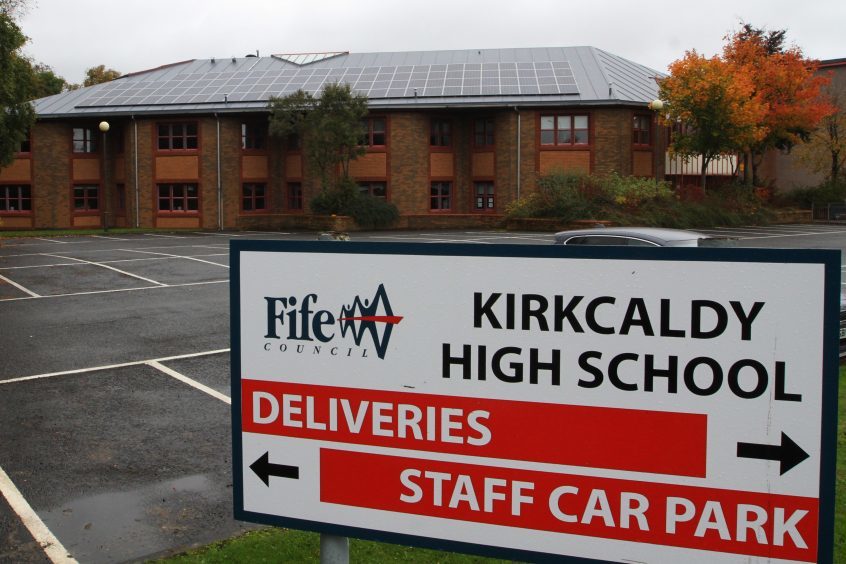 A Fife maths teacher who failed to mark test papers before declaring them all as passes has been reprimanded by an education watchdog.
Peter Marshall accepted that he had not marked the National 5 assessments for a class at Kirkcaldy High School in May 2016.
The teacher said he "briefly" looked at the papers and "concluded they were all passes" before entering the data into the school's IT system.
But when the assessments were found in an unlocked desk drawer and checked by another teacher, it was found that nine out of the 20 pupils had actually failed.
Mr Marshall, who appeared in front of the General Teaching Council for Scotland, said he had been suffering from a lack of sleep and was under pressure due to his additional role as a guidance teacher at the time.
He denied that his actions were intended to be dishonest and said he had not acted fraudulently.
But he accepted that his "untidiness" had played a role in the blunder and that he had "allowed his standards to drop" which contributed to his failings.
A decision notice from the GTCS said: "The panel noted that only two of the class had passed the (final) examination and considered it likely that with proper marking, feedback and stronger preparation the pupils could have achieved better results."
The watchdog determined the teacher's fitness to practise was impaired and warranted a three-year reprimand alongside conditions of practice on his registration.
They noted: "The panel considered that given the serious nature of the proven allegations such a disposal would reflect the gravity of them but also allow for the support the teacher had been receiving from his current school to be continued and formalised.
"The panel also considered that a reprimand should be marked on the teacher's GTCS registration which would reflect the gravity of the misconduct and, by this disposal, more adequately address the wider public interest.
"It would also serve as a reminder to the teacher of the seriousness of his failures and actions which had resulted in these disciplinary proceedings."
Mr Marshall was initially dismissed from Kirkcaldy High School following a disciplinary hearing but was reinstated on appeal.
He never returned to the Fife Council-run school and has since taken up a position at a school in Edinburgh where he is being supported by colleagues when marking.
Phil Black, Head of Service with Fife Council, said: "As a responsible employer Fife Council does not discuss individual details of former or current employees.
"Any instances of alleged wrong-doing or misconduct are thoroughly investigated, robustly dealt with and the necessary authority notified."