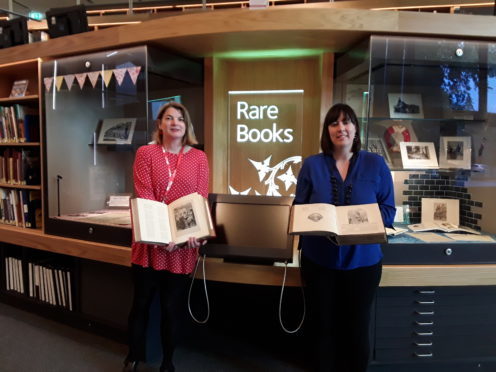 In a plot worthy of the great bard himself, a rare Burns book has turned up in a charity bargain bin.
It was only thanks to the eagle eyes of a Kirkcaldy woman that the tome's worth was spotted.
And it is certainly more than the £2 asking price at the Kirkcaldy Samaritans' book sale.
In a best laid scheme, the bargain bin chance find has made its way into the world renowned Murison Burns Collection at Dunfermline Carnegie Library and Galleries.
The donation was thanks to the generosity of local author Cassie Kennedy, who knew she had stumbled across something very special at a charity book sale.
After a bit of online research, she realised the book was historically significant.
The National Burns by Reverend George Gilfillan was first published in 1893, approaching the first centenary anniversary of the Ploughman Poet's passing.
The title is synopsised as "including the Airs of all the Songs and an original life of Burns."
Excited to share the news, Cassie contacted the library's local studies department and offered to donate the book to the collection.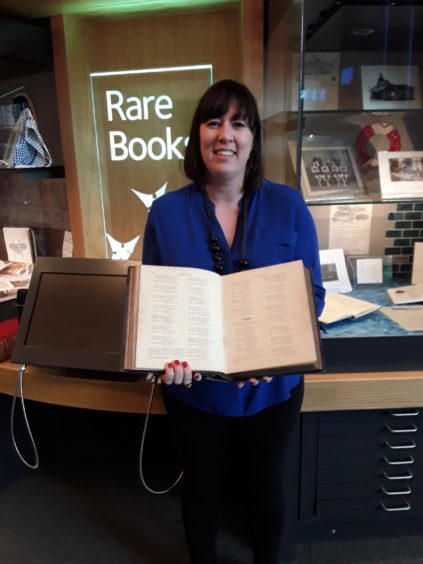 Local studies officer at ONFife Archive Sara Ann Kelly said: "We are extremely pleased that Cassie has chosen to donate The National Burns to us.
"Having another copy of this historic book in our library will allow us to make this particular text in the Murison Burns collection more accessible to researchers and students, meaning copies of the books can be lent out to other libraries and used in projects with schools and colleges."
Cassie added: "I'm delighted that The National Burns has found its way home. I was immediately drawn to the book and knew I had to buy it.
"I can't believe a £2 charity book has found its way into the Murison Burns collection – it's a story I'd write myself."
Sara Ann would be interested to hear from anyone who would like to use the material for educational purposes.
The Murison Burns Collection is based in the Dunfermline cultural hub and can be browsed by appointment during the venue's opening hours by emailing localstudies.dunfermline@onfife.com.