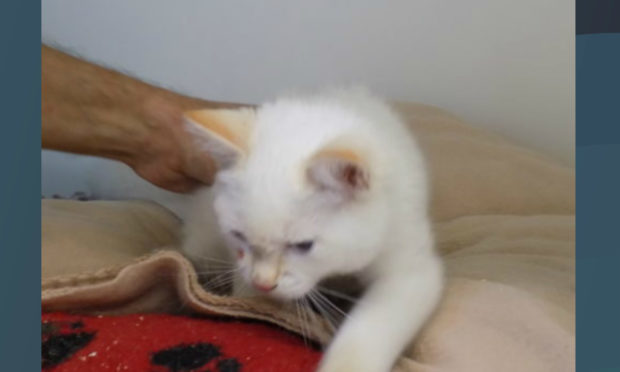 The Scottish SPCA is appealing for information after a kitten was dropped from a car in the car park of Riverside Park in Glenrothes.
Scotland's animal welfare charity was alerted by a member of the public on Wednesday August 22 after witnessing someone in a dark vehicle open its door and drop the kitten out before driving off.
Scottish SPCA Chief Inspector John Chisholm said: "Several members of the public saw the car drive off, abandoning the kitten alone in the grass but sadly we do not have the registration plate of the car in question.
"The kitten has suspected neurological problems and is currently being cared for at our centre in Dundee."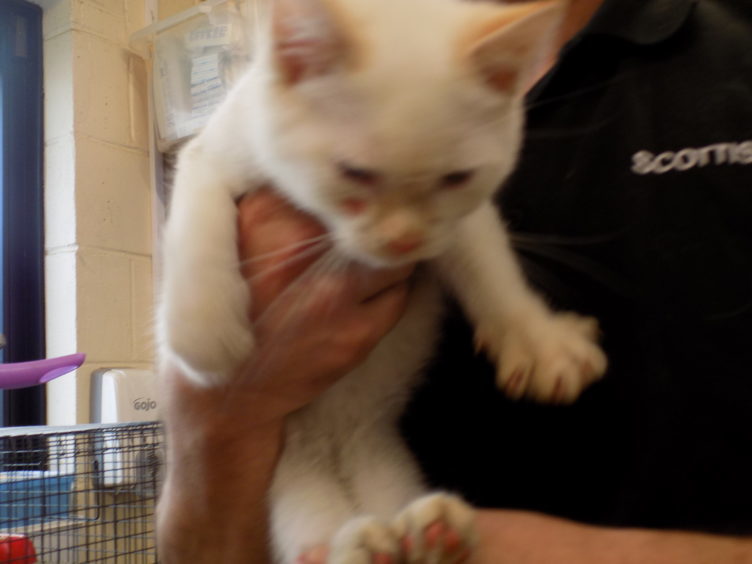 Abandoning an animal is an offence under the Animal Health and Welfare (Scotland) Act 2006.
Anyone found guilty of doing so can expect to be banned from keeping animals for a fixed period or life.
Anyone with information is being urged to contact the Scottish SPCA helpline on 03000 999 999.