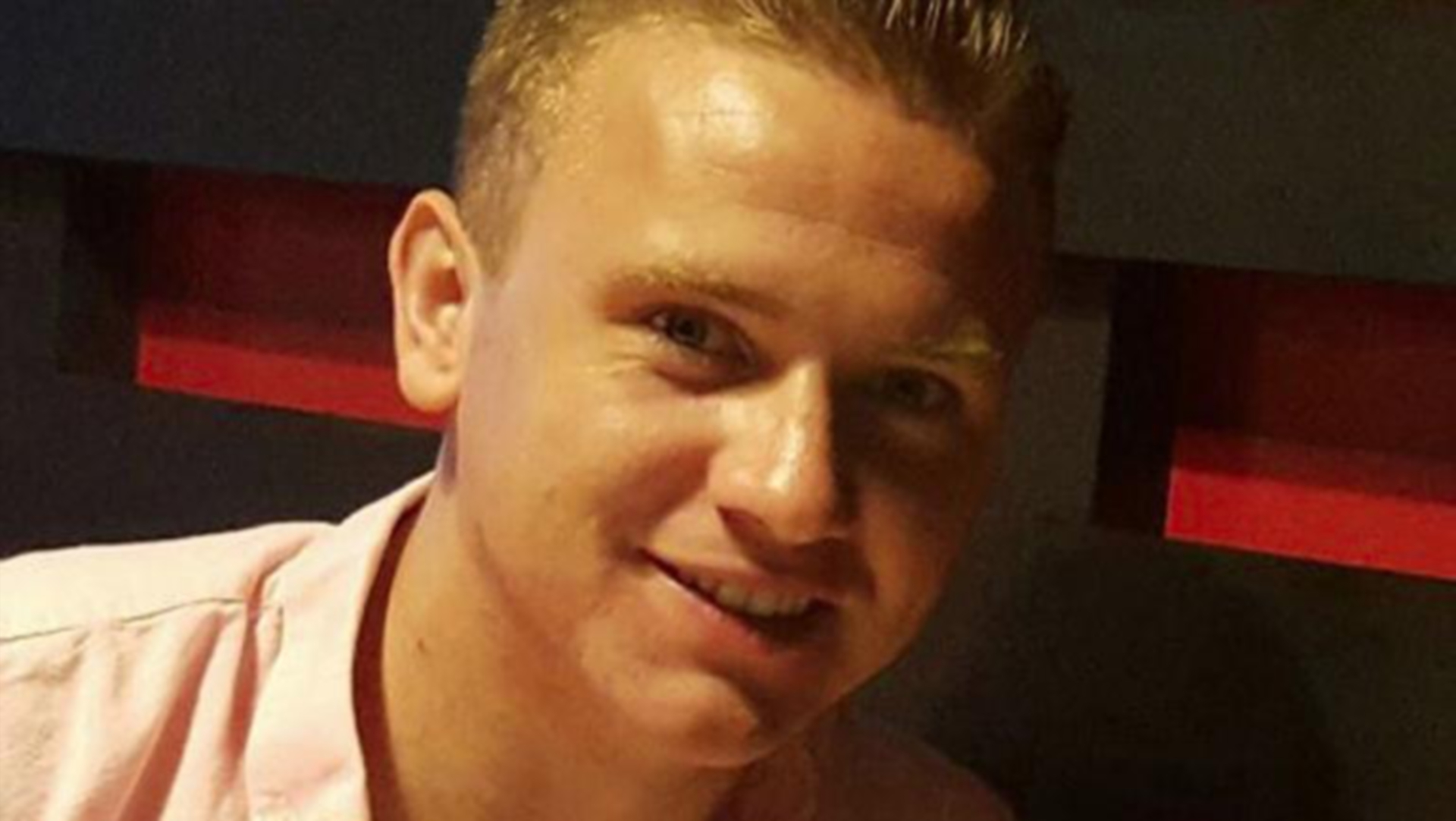 The mother of a missing Fife airman who vanished two years ago on Monday says she will never give up searching for her son – despite police handing the probe over to cold case detectives.
Corrie McKeague was last seen on CCTV at 3.24am on Saturday September 24 2016 after a night out with friends in Bury St Edmunds, but a massive investigation into his whereabouts has yielded no trace of the RAF gunner.
The past 24 months have included major events such as the painstaking extensive searches of a landfill site amid fears Corrie ended up there, to the bittersweet birth of Corrie's baby Ellie-Louise in June 2017.
Corrie's mum Nicola Urquhart and her family are redoubling their efforts in light of recent evidence which opens up a range of other theories about what may have happened to her son.
Mrs Urquhart has been in touch with Suffolk Lowland Search and Rescue (SULSAR) about launching new searches, most notably on the back of reports that a search dog may have picked up Corrie's scent early on in the investigation on the A134, the road Corrie normally drove from his base at RAF Honington to Bury St Edmunds.
She said: "We've always been told that up until 4pm in the afternoon Corrie couldn't have left the Horseshoe area without being seen by cameras.
"However, it was only just a couple of weeks ago that I've been told that the police never even got 12 hours CCTV footage of the immediate area, and that was despite me begging them up until the 28-day cut-off period to go and get more.
"After 12pm in the afternoon on that Saturday, Corrie could have got up and walked out of here and they do not have a single bit of footage to be able to say that didn't happen.
"It's far more possible, not just probable, that he could have left this area just a few hours after he walked in."
Suffolk Police ruled that Corrie, from Dunfermline, is likely to have climbed into a bin and is somewhere in the waste process system, a hypothesis which appeared to be backed up by Corrie's mobile phone matching the movements of a Biffa bin lorry.
Despite that, Mrs Urquhart believes Corrie may not have been with his phone at the time.
Speaking about the new SULSAR searches, she added: "My son deserves it. I need to be able to sleep at night knowing I've done everything I can."
A spokesman for Suffolk Police confirmed the "active" inquiry into Corrie's disappearance is now closed.
"Unless any new, realistic and credible information becomes available then the investigation is complete," the force added.
"There is no information available at this time that changes the status of the investigation."