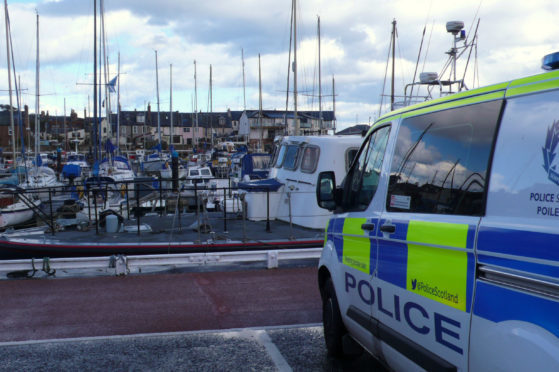 Police are hunting a brazen thief who made off with a 27-foot yacht from Arbroath harbour at the weekend.
The vessel, named Osprey, had been berthed at the busy town marina prior to being reported stolen on Saturday afternoon.
The theft is understood to have been discovered by the boat's Fife owner when he arrived at the Angus facility, but discovered the vessel missing from its pontoon in the packed port.
Police Scotland confirmed they received a report of the yacht's theft shortly before 3.30pm on Saturday.
The vessel is described as white, with a blue spray hood.
Police officers carried out inquiries with other harbour users over the weekend in a bid to establish the circumstances behind the theft.
The Coastguard is also aware of the matter.
One harbour user said: "It's a strange thing for someone to steal a boat like this – you would have thought they wouldn't have been able to get very far very quickly."
A Police Scotland spokesperson said anyone with information which could help trace the stolen yacht should contact 101.
Arbroath harbour would have been busy with weekend visitors and the Osprey was taken from pontoon berths which remain at capacity.
A report to the harbour joint consultative committee this week will confirm that the 53 annual berths available continue to be fully subscribed, with six visitor berths in high demand.
Although several boat owners have given up berths this year, the harbour report reveals that they have been quickly filled from a waiting list of more than 30.
Between April 1 and the end of last month, the harbour's visiting boats total was 194, a decrease of 3% from the previous year, with the average length of stay 2.6 nights.