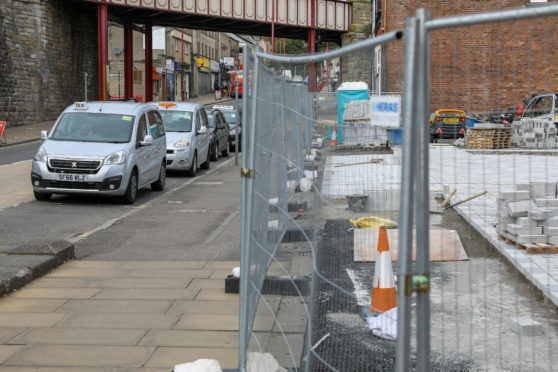 Controversial traffic plans in and around Cowdenbeath's High Street have been put on hold.
Cowdenbeath area committee was due to make a decision on the plans – affecting High Street, Pit Road, Hall Street and Stenhouse Street – but has agreed to postpone the debate until November  for more consultation.
The traffic changes are part of a £1.5 million regeneration project aiming to revamp the heart of the former mining town.
Work is currently under way to provide better facilities for pedestrians and cyclists and create an event space on the former Ritz video site.
At the crux of the changes are plans to do away with the existing taxi rank, which comfortably fits six cabs, and disabled bay next to what will be this new green space in the middle of the High Street.
A no waiting restriction will mean this stretch of the street will be out of bounds to motorists looking for a parking place.
To relocate the taxi rank, a current layby outside Boots which can house one disabled bay, five 30-minute parking bays and two loading bays will be redesigned for two disabled bays, four taxi spaces and two loading bays.
Plans also include installing traffic signals at the Hall Street and High Street junction and removing the pedestrian crossing outside Partners Bar.
Changes to parking restrictions are also planned in Hall Street and Stenhouse Street.
Meanwhile motorists could be barred from part of Pit Road.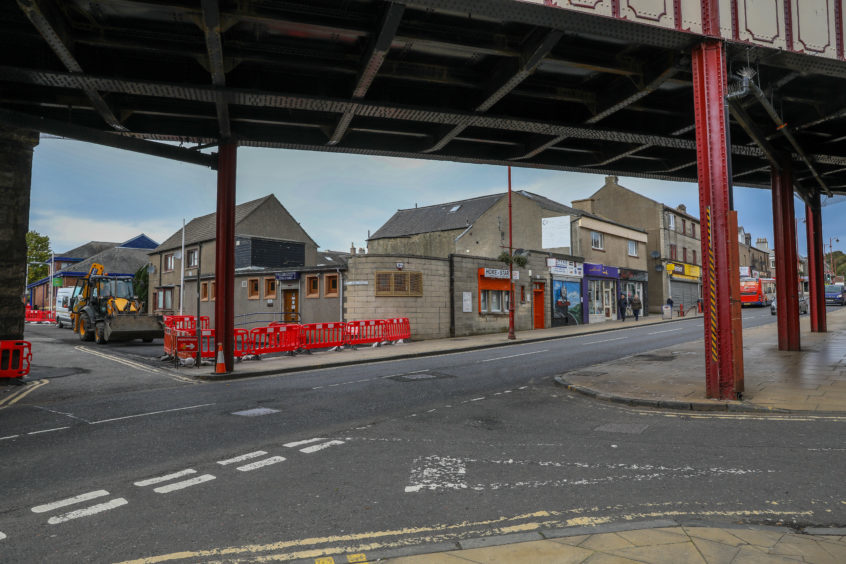 Its junction with High Street underneath the railway bridge could be stopped up, effectively turning it into a cul-de-sac.
Natal Place car park could also be restricted to one-hour parking to allow people to visit the High Street.
Local Conservative councillor Darren Watt said the parking issue was contentious.
While applauding the funding brought in to improve the town, he said the problems hinged on a lack of consultation with people, especially councillors.
"The councillors only became aware of the changes to the taxi rank provision when the area committee papers arrived.
"I have consistently made it clear from the very beginning that at the very least we need a like for like taxi rank and if possible one or two additional spaces.
"Some local residents, business owners and the taxi drivers themselves feel that once again they have not been consulted properly and that their thoughts and concerns have been ignored.
He added the High Street was unique, with lots of smaller shop units and excellent transport links, but he was worried "we're not maximising its potential".