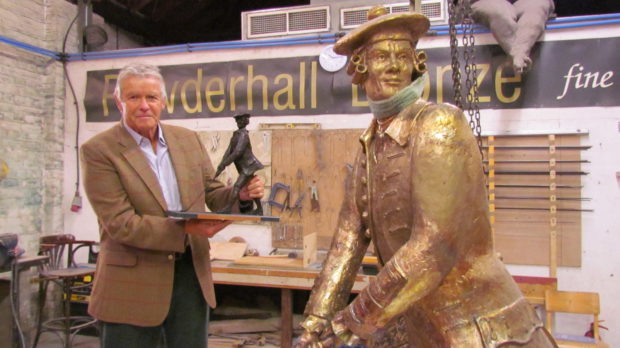 Golf fans are being given the chance to help create a new statue for one of the game's little-known pioneers.
A larger-than-life tribute to John Rattray, the man who signed the first ever Rules of Golf and went on to tend to Bonnie Prince Charlie, is to be installed on Leith Links where the first green of the five-hole course was situated, in 1744.
David Anderson, who resurrected the 1920s Kingarrock Hickory Golf course near Cupar for the National Trust, has been working with the Committee of Leith Rules Golf Society to secure funds for installation and future maintenance.
A limited production of smaller statues of Rattray – designed by Kilmany sculptor David Annand – have been produced and are being offered for sale to golf enthusiasts.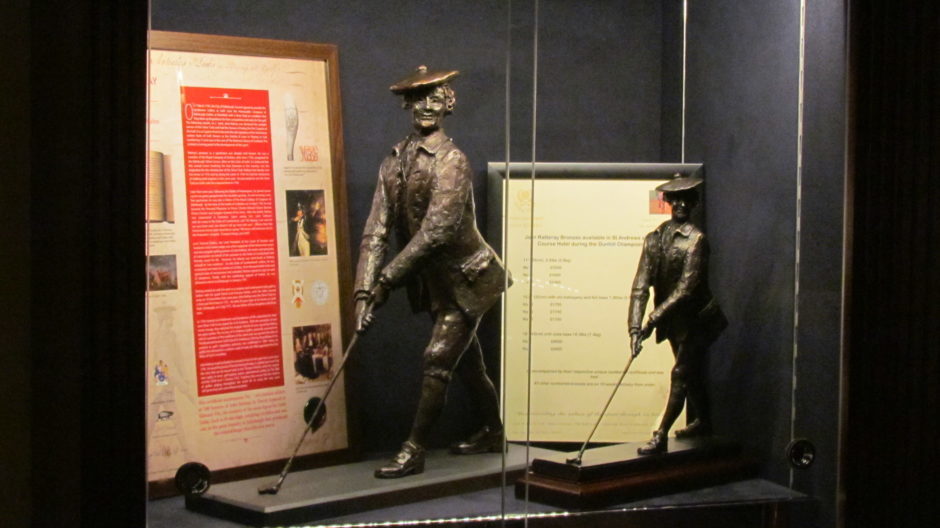 The R&A has contributed to the project and received the first 16-inch Rattray bronze in St Andrews, while Sir Nick Faldo also raised cash by auctioning one of his rare Pringle pullovers.
Mr Anderson said: "Despite the significance of this event to the development of the sport, very few golfers have ever heard of Rattray.
"As a surgeon, champion archer, golfer and personal physician to Bonnie Prince Charlie, he led a notable life.
"Erection of his statue is long overdue and will be a lasting legacy to the history of this great sport."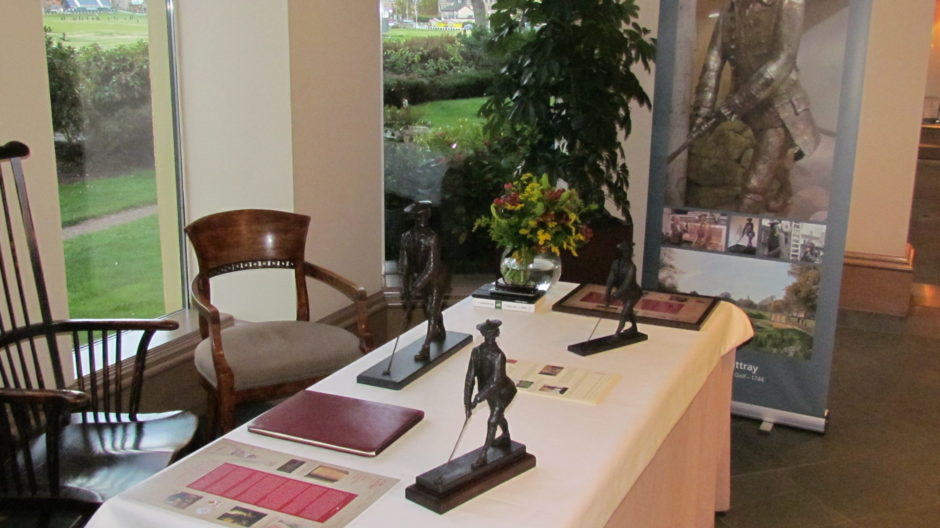 On March 7 1744, the City of Edinburgh Council provided the Gentlemen Golfers at Leith (now the Honourable Company of Edinburgh Golfers at Muirfield) with a Silver Club on condition they draw up regulations for their competition and rules 'for the goff'.
The following month Rattray won the first competition for the Silver Club, was duly appointed 'Captain of the Goff' and became the sole signatory of the first known written 'Rules of Golf' that have proved to be the foundation of the sport.
"With the new Rules of Golf coming into force in 2019, it's amazing to realise how crucial the events of 1744 were to today," added Mr Anderson.
The bronzes, priced £1,750 or £4,400 depending on size, will be on sale at this week's Alfred Dunhill Links Championship, and all profits will go to the Leith Rules Golf Society for the installation and maintenance of the Rattray statue.
By the time of the battle of Culloden on 16 April 1746, Rattray had become the Personal Physician to Prince Charles Edward Stuart (Bonnie Prince Charlie).
After the battle, he was imprisoned and only personal pleas from Lord Duncan Forbes, Scotland's most senior judge and a regular golfing partner, saved his life.