Around 5,000 cyclists have used Fife Cycle Park since it opened in May.
Scotland's first cycle circuit is already a training home for local clubs and is attracting a share of prestigious events and races.
As well as a range of club and crit races, the park also hosted this year's Scottish Cycling national championships.
Backers say thanks to the track many people have discovered, or are rediscovering, their love of cycling.
Lots of children have taken their first pedal strokes at the Benarty park over the summer as well as adults returning to the pastime thanks to the traffic free circuit.
Community convener, Labour councillor Judy Hamilton, said: "Some of the best feedback so far has been from youngsters learning to ride a bike and adults getting back in the saddle and regaining their confidence.
"Learning to ride a bike is an opportunity that everyone should have access to and although Fife Cycle Park may only have been open for a few months, it is already demonstrating that by removing some of the basic barriers to cycling, people are embracing the activity."
Mrs Hamilton said it was important the council invested in community facilities like the park, allowing people to access affordable and good quality facilities which make it easier for them to be physically active.
"The associated long-term health and wellbeing gains for people and local communities can't be underestimated, especially in areas where we know that health inequalities exist."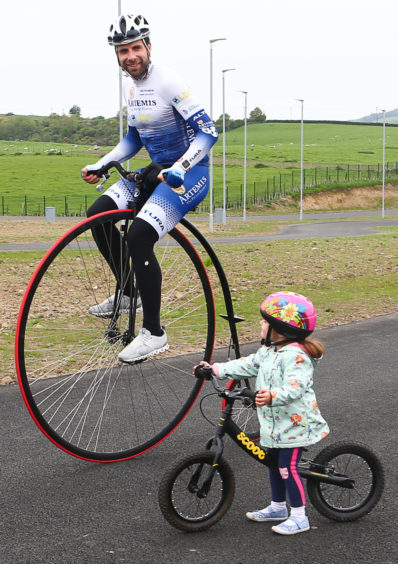 Team manager Sarah Roxburgh added coaching programmes would continue to develop but it was encouraging to see individuals and community groups already making use of the facility's classes as well as the drop-in public sessions.
"Of course, we're also delighted to see clubs booking out the facility for their training every week.
"Their support contributes greatly towards the sustainability of the park."
There has been the unexpected too – some roller skiing training and a few roller discos have been booked at the park.
There will be a free family fun day on Saturday October 20 where visitors can use their own cycles or borrow one enjoy taster sessions or obstacle course.
There is no need to book.
Visit cyclepark.fife.scot to plan your visit.